If you're having AirPods issues or if you want access to the latest features, you'll want to update your AirPods. This guide will show you how to keep AirPods, AirPods 2, AirPods 3, AirPods Pro, AirPods Pro 2, or AirPods Max up-to-date.
Apple periodically pushes new software to AirPods, AirPods 2, AirPods 3, AirPods Pro, AirPods Pro 2, and AirPods Max. The releases aren't as frequent as iOS, iPadOS, and macOS updates, but they're still important.
AirPods software updates typically include performance improvements and bug fixes though occasionally they'll bring new features as well. That's why it's important to keep your AirPods updated with the latest firmware.
If you just bought a pair of AirPods and/or you're unsure if you're running the latest AirPods software, follow these steps.
How to Update AirPods or AirPods Pro
Before you update your AirPods it might be a good idea to dig into feedback from users running the latest software. You can search sites like Apple's forums, YouTube and Twitter for information about features, bugs, and performance issues.
If a lot of the feedback is negative, you might want to hold off and wait for Apple to release a new update. The releases are fairly sporadic, but you can expect a few updates throughout the year.
If you want to proceed with the upgrade process, here's what you need to do.
Put your AirPods or AirPods Pro inside their case.
Make sure the case is connected to a power source. You can use the Lightning to USB cable or you can use wireless charging if you've got a pair of AirPods Pro and a compatible charger.
Grab your iPhone or iPad and make sure it has an internet connection.
Make sure your AirPods are paired with your iPhone or iPad and then bring the device close to the charging case.
Now you just need to wait a bit. If a new update is available, it should automatically download and install. If you're having issues with the installation, you can try resetting your AirPods.
How to Update AirPods Max
If you own a pair of AirPods Max, new firmware will download if your headphones are connected to Bluetooth via another device like an iPhone.
If you're unsure if your AirPods are running Apple's latest firmware, you can manually check. Here's how to check your AirPods software version.
Grab your iPhone or iPad.
Open up the Settings app.
Tap General.
Tap About.
Find your AirPods on the list and tap.
On this screen you can see information about your AirPods including their current firmware version.
You can also check the current firmware using these steps:
Open the Settings app on your Apple device.
Go to Bluetooth.
Find your AirPods on your list of devices.
Tap the "i".
Check the Firmware Version.
If you're using a pair of first-gen AirPods, the current version is 6.8.8. If you're using a pair of AirPods 2, AirPods 3, AirPods Pro, AirPods Pro 2, or a pair of AirPods Max, the current version is 5B58.
You can learn more about the contents of Apple's AirPods updates over on its support website.
AirPods Pro Beta
It's also worth noting that AirPods Pro beta firmware is now accessible via Apple's developer program. So if you want to try AirPods features before they become widely available, you can do so.
Note that you'll need a pair of AirPods 2, AirPods 3, AirPods Pro, AirPods Pro 2, or AirPods Max, an iPhone running an iOS 16 beta, Xcode 14, and a Mac that's running macOS 13 Ventura beta in order to do so.
The latest AirPods beta is version 5B5040c.
4 Reasons Not to Install iOS 16.1.1 & 11 Reasons You Should
Install iOS 16.1.1 for Better Security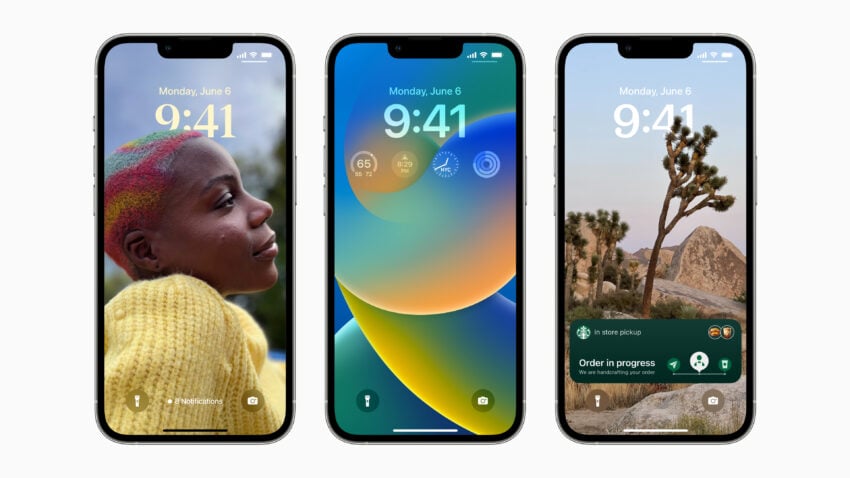 If security is important to you, think about installing Apple's iOS 16.1.1 update right away.
iOS 16.1.1 doesn't have a whole lot on board, but it does bring a couple of important security patches with it. You can learn more about them right here.
If you missed the iOS 16.1 update, it brought 19 security patches to the iPhone and you can learn about the particulars of those over on Apple's website.
If you missed iOS 16.0.3, it had one security patch on board. It fixed a potential exploit within the Mail app. For more about the fix, check out Apple's security site.
If you're still running iOS 15 your iPhone, you'll get a bunch of other patches when you upgrade.
iOS 16.0 brought a ton of security patches to the iPhone. If you're interested in the exact nature of these improvements, you can read about them over on Apple's security website.
In addition to those patches, iOS 16 brings some additional enhancements to privacy and security including Safety Check which, according to Apple, will help "people in domestic or intimate partner violence situations review and reset the access they've granted others."
The feature also resets system privacy permissions for apps and restricts Messages and FaceTime to the device on hand.
Apple's also made some improvements to Passkeys in Safari. iOS 16 brings a brand new sign-in method that's end-to-end encrypted and safe from phishing and data leaks.

As an Amazon Associate I earn from qualifying purchases.