5 Things iPhone 5 Users Need to Know About iOS 11
If you own an iPhone 5 it might be a good time to start looking into an upgrade. Software support for the popular smartphone ends this year.
Rumors leading up to Apple's WWDC 2017 announcements hinted at the end of iOS support for older devices and Apple made it official at its annual developer conference.
The iOS 11 update is confirmed and it's confirmed for a select group of iPhones and iPads, among them, the iPhone 6s and iPhone 6. Apple's iPhone 5s will also be getting the bump from iOS 10 to iOS 11.
No iPhone 5 iOS 11 Beta
Apple's released an iOS 11 beta ahead of the official iOS 11 release date this fall. The beta is open to many older devices including the iPhone 5s and iPhone 6 but the iOS 11 beta isn't available for the iPhone 5.
If you own an iPhone 5 and you want to try out the iOS 11 update ahead of its official release date you need to buy, find or borrow a newer version of the iPhone.
No iPhone 5 iOS 11 Update
The lack of an iPhone 5 iOS 11 beta means that an iPhone 5 iOS 11 update in the fall is unlikely.
In fact, Apple says that iOS 11 will be released in the fall "for iPhone 5s and later, all iPad Air and iPad Pro models, iPad 5th generation, iPad mini 2 and later and iPod touch 6th generation."
This appears to close the door on a release for older models like the iPhone 5 and iPhone 5c. Don't expect a surprise release in September.
iPhone 5 Probably Won't Get New Emoji
With the iPhone 5 staying put on iOS 10, owners probably won't get access to the 50+ new emojis coming to iOS devices down the road.
New emoji characters are on the way to the iOS keyboard. The Unicode Consortium's released 56 new characters though we don't expect them to make it into the iOS 11 beta.
Unless Apple surprises with a release inside an upcoming iOS 10 update, the iPhone 5 will probably miss out on Person In Steamy Room, Genie, and Grinning Face With Star Eyes.
iOS 11 Features You'll Miss & No watchOS 4
The new emojis won't be the only new features iPhone 5 users miss out out on.
Apple's iOS 11 update is packed full of new features including improvements to Siri, an overhauled Control Center, a redesigned App Store, AirPlay2, and improvements to the camera.
The company's also upgraded Do Not Disturb, improved Apple Maps, and tweaked Apple Music and Apple News. There's also a new one-handed mode on iPhone.

On top of that, it looks like Apple Watch owners who pair the device with an iPhone 5 (or iPhone 5c) won't be able to upgrade to watchOS 4 in the fall.
Apple requires iPhone users to be running the latest iOS software in order to run the latest watchOS software. So, for instance, you need to have iOS 10 installed in order to install watchOS 3 on an Apple Watch.
Unless Apple changes its protocol between now and the iOS 11 release date, iPhone 5 users who want the latest Apple Watch features will need to upgrade to a newer iPhone model.
For a full list of iOS 11 features the iPhone 5 will miss out on, take a look at our iOS 11 vs. iOS 10 walkthrough. For more on watchOS 4, have a peek at our guide.
iPhone 5 iOS 10.3.3 Update
The iPhone 5 will almost certainly stay put on iOS 10 which means the next upgrade from Apple could be its last.
The device is currently running Apple's iOS 10.3.2 update though it will soon be upgraded to Apple's iOS 10.3.3 update. The iOS 10.3.3 update is in beta ahead of an unknown release date.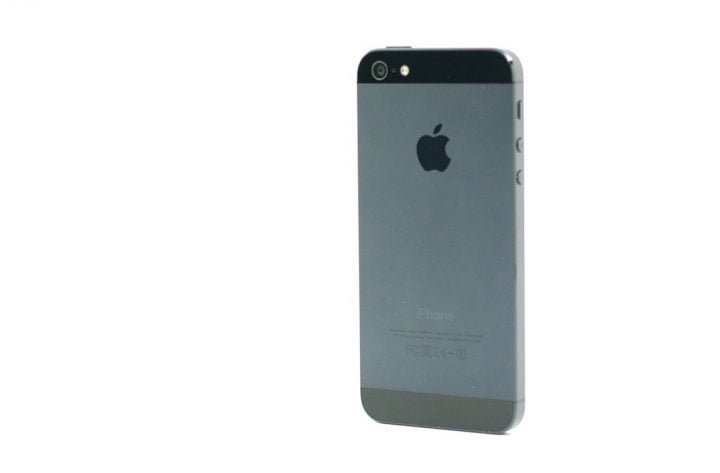 iOS 10.3.3 looks like it will be another maintenance update which means it will likely focus on fixing bugs and improving performance.
With just a few months to go before the iOS 11 release, we'd be surprised if Apple released another milestone iOS 10 upgrade with new features.
And with no other iOS 10 releases in sight, it's possible that iOS 10.3.3 will serve as the final update for the iPhone 5.
9 Things to Do Before Installing iOS 11.4 Beta
Get Familiar with iOS 11.4
The first thing you'll want to do is dig into the iOS 11.4 beta to get familiar with its changes. This way, you'll know exactly what you're getting into if you do decide to download the software.
Apple's iOS 11.4 beta isn't as big as iOS 11.3's, but it still comes with Messages in iCloud, AirPlay 2, and an assortment of enhancements and bug fixes.
Our guide to the iOS 11.4 update will take you through the features and fixes you need to know about before you install.
After you've done that it's time to decide if the iOS 11.4 beta is worth the trouble. For most of you, it won't be.
To help you make a decision, we've put together a guide that takes you through the best reasons to install the iOS 11.4 beta and the best reasons to avoid it.

As an Amazon Associate I earn from qualifying purchases.