iPhone 8 Release Date & Time: 5 Things to Expect & 4 Things Not To
Now that the iPhone 8 launch event is confirmed we want to help you set proper expectations for the highly anticipated iPhone 8 release date.
As we push deeper into the summer we continue to hear about Apple's plans for the fall. The company is rumored to have a slew of new products up its sleeve including a batch of new iPhones.
iPhone 8 release date rumors haven't settled on a particular date but a September release appears likely now that a launch date is confirmed for September 12th.
Apple's sent out media invites for an event at Steve Jobs Theater in Cupertino, California and it's there the company will showcase its new iPhone for the first time.
While we wait for Apple to make its announcements, you should be setting realistic expectations about the iPhone 8 release date and pre-orders.
We don't know the exact iPhone 8 release date but we can take you through some things to expect based on the current batch of rumors and our many years covering iPhone launches.
Our iPhone 8 release date predictions will help you set your own expectations and help guide you as we push closer to the company's inevitable iPhone announcement.
This guide includes a look at the iPhone 8 release date itself, the devices we expect to emerge alongside the iPhone 8, iPhone 8 pre-orders, iPhone 8 deals, and a whole lot more.
Expect an iPhone 8 Release Date in Late September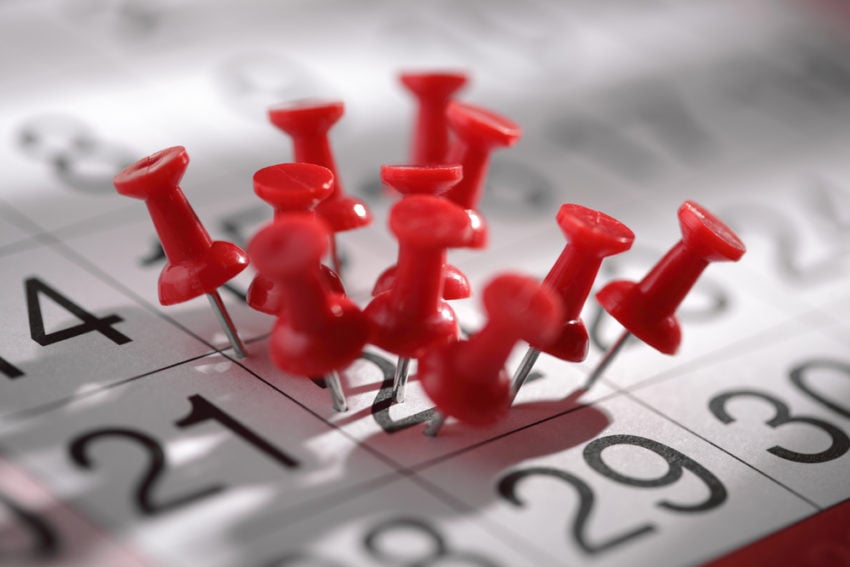 Let's start with the iPhone 8 release date itself.
Anything is possible but at this point, those of you in the hunt for a new iPhone should circle two dates in September on the calendar.
With the iPhone 8 launch date now confirmed for September 12th, we're expecting the iPhone 8 release date on one of two Fridays.
If the company sticks to the standard release protocol we should see the iPhone 8 land on September 22nd or September 29th after pre-orders.
Apple typically releases new iPhones on Fridays and there's no reason to suspect it'll change things up in 2017.
Smart money should be on September 22nd.