Latest iPhone 8 Price Rumor Brings Hope
The latest iPhone 8 price rumor brings hope to shoppers who aren't looking to spend $1000 on the base model.
Current iPhone 8 price rumors agree that Apple's rumored flagship will be expensive but they now differ on the device's exact price points and storage.
While most rumors have pointed to iPhone 8 prices starting at $1000, a new note from UBS analysts suggests the iPhone 8 price could start a little lower.
According to Business Insider, UBS analyst Steven Milunovich and UBS associate analyst Benjamim Wilson believe the base iPhone 8 model could start at $900. The analysts also believe the new iPhone 8 will come in two storage options instead of the rumored three.
If true, the base iPhone 8 model would undercut the new Galaxy Note 8, Samsung's new flagship that costs in and around $950 at retailers and carriers in the United States.
While a cheaper iPhone 8 is certainly possible, the pricing from UBS doesn't match the iPhone 8 rumors that've emerged throughout the course of the year.
Several reports, including one from The New York Times, have put the iPhone 8 price right around $1000. If true, the company could shift the pricing of its two other rumored models, the iPhone 7s and iPhone 7s Plus, to accommodate the change.
If Apple bumps the iPhone 8 price up to $1000 we could see the company shift the pricing of its two other rumored iPhones, the iPhone 7s and iPhone 7s Plus. Here is a look at Apple's potential 2017 iPhone lineup and its pricing:
iPhone 7s Price – $649 & up
iPhone 7s Plus Price – $769 & up
iPhone 8 Price – $1000 & up
iPhone 8 rumors have pointed to three storage options including a base 64GB model price at $999, a 256GB iPhone 8 priced at $1099 and a 512GB model that could reportedly cost $1199. These prices represent the potential upfront cost of buying an iPhone 8, iPhone 7s, or iPhone 7s Plus.
Apple and its carrier partners should also allow consumers to pay for a new device in monthly installments. If the iPhone 8 starts at $1000, we could see the cheapest iPhone model from 2017 start at $27 a month:
iPhone 7s Price – $27 a month
iPhone 7s Plus Price – $32 a month
iPhone 8 Price – $45 a month
iPhone 8 rumors will come to a head next week when Apple takes the stage at its new Steve Jobs Theater in Cupertino on September 12th. The company is expected to reveal its new batch of iPhones and a whole lot more during its annual event.
The iPhone 8 is expected to a feature a 5.8-inch OLED display, 3D cameras, wireless charging and a new processor to go along with a tweaked design.
The company's cheaper 4.7-inch iPhone 7s and 5.5-inch iPhone 7s Plus models are rumored to have new processors and wireless charging.
In addition to the iPhone 8, iPhone 7s, and iPhone 7s Plus, the company is expected to announce a new Apple Watch 3 and an Apple TV 5.
The company will also outline its HomePod speaker and upcoming software updates for the Apple Watch (watchOS 4), Apple TV (tvOS 11), Mac (macOS High Sierra), and iPhone and iPad (iOS 11).
Apple's iPhone 8 event livestream kicks off next Tuesday at 10AM Pacific.
iPhone 8: 5 Reasons to Wait & 4 Reasons Not To
Wait If You Want the Best iPhone Software Support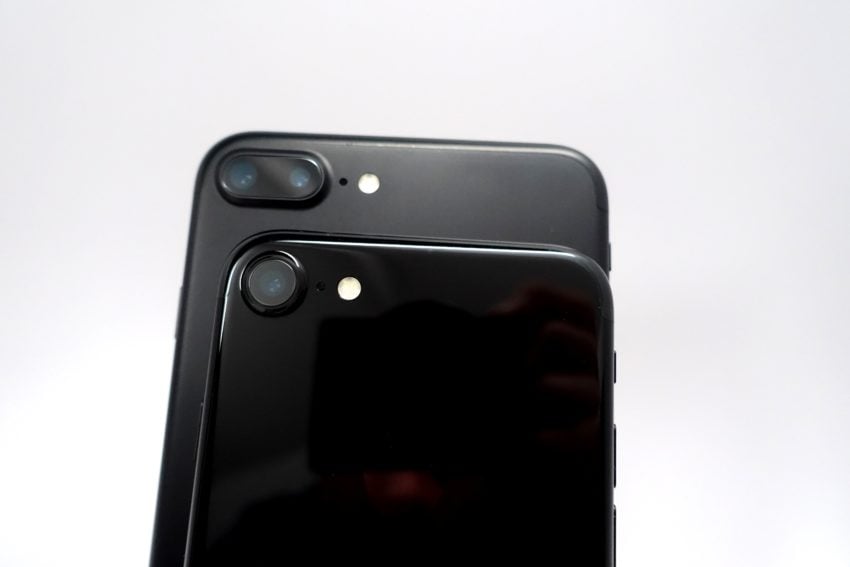 If you want the best iPhone software support money can buy in 2017, you'll want to hold out for the iPhone 8.
If you're the type of person that upgrades your phone once every three years (or so), it makes sense to wait for the iPhone 8.
Apple probably won't confirm this on stage but this year's iPhone model will likely get at least four years of software support. That means four years of bug fix updates, milestone upgrades, new operating systems, and security patches.
While it might be tempting to go with a cheaper option like the iPhone 5 or iPhone 6, their software support will be coming to an end much sooner. The iPhone 5 won't get upgraded to Apple's iOS 11 update this fall and the iPhone 5s will likely lose support next year.
The iPhone 8's hardware will also ensure that the device gets all of the new features coming in the iOS 11 update and beyond.
If you love getting all of the latest features and bug fixes and value your device's security, you probably want to wait for the iPhone 8 release.
It'll feature the most robust version of iOS 11 and it'll be well-protected with security patches and bug fixes for years to come.