Plantronics Rig 800 LX Review: Best Gaming Headset Under $150
The Plantronics Rig 800 LX is the best gaming headset you can find for $150, and it's good enough to hang with more expensive options. The Rig 800 LX is comfortable, has an incredible 24 hour battery life, sounds excellent and comes with Dolby Atmos built-in.
[letsreview]
Dolby Atmos is sound tech that allows you to better hear where someone is during a game. Instead of simply hearing left and right like with stereo or adding in front and back with surround, Atmos allows you to hear vertically as well. This can give you a major edge in games where your enemies can come from anywhere.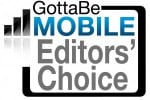 The Plantronics Rig 800 LX earns a Gotta Be Mobile Editor's Choice Award for the value, performance and comfort. This is the best wireless gaming headset under $150.
I love that I always know how much battery life is left, can dial in the perfect mix of game audio and chat and the EQ that allows me to play PUBG better and still enjoy WestWorld and booming movies on Netflix. I also love that this headset is totally wireless and only requires a small adapter to connect to the Xbox One with USB.
Plantronics Rig 800 LX Sound
The Plantronics Rig 800 LX wireless Xbox headset sounds great across multiple games. From Far Cry 5 and Fortnite to PUBG the headset delivers immersive sound thanks to beefy drivers and noise isolating earcups. With the EQ set to Intensify it the Rig 800 LX sounded so good in PUBG it felt like cheating. Knowing where an enemy's footsteps were coming from meant the difference between early deaths and a chance at a chicken dinner on many occasions.
Plantronics holds back a little on the bass across all of the EQ options, which is great for gaming and still proved more than capable for watching movies and TV. The Seismic EQ option boosts the bass and can help with immersion in movies and in games where you don't have to worry about an enemy's footsteps making or breaking your play. With the Rig 800 LX on, Far Cry 5's crazy world came alive to a new level.
A big part of the sound and in game performance is Dolby Atmos. The Rig 800 LX comes with a code to unlock this on your Xbox One, normally a $15 value. The list of games with Dolby Atmos are pretty short, but it did help to deliver an impressive level of detail in Assassin's Creed Origins. The Atmos feature also carries over to Netflix and other apps.
I found the microphone works very well, and I like the audible notification that it's turned on our muted when flipping it up or down. Friends said that I sounded good or great when playing multiplayer games.
I really like the sound of the Rig 800 LX. It's on par, or a little better than the Turtle Beach Stealth 700, though Turtle Beach is the better option if you want a lot of bass.
Plantronics Rig 800 LX Comfort & Design
The Plantronics Rig 800 LX is a big headset, noticeably bigger than the Stealth 700 series and it's decidedly a gaming headset. This is not a headset you will take with you to listen to music on the go, it's for gaming and makes no qualms about it.
I play most of my games with glasses on, and the soft, cushy earcups are incredibly comfortable for hours long gaming sessions. The material is soft and the band doesn't push it into my head too much. It breathes really well so I don't get that annoying headache like feeling that can come from playing with headphones on for too long.
The soft elastic band helps keep the weight of the headphones supported without weighing down and I was shocked at how light the headphones are overall. The earcups can pop out and connect at one of three positions for a more customized fit.
Most of the controls are on the left earbud with power, overall volume, chat and game mix and a flip down microphone that mutes when you push it up. The game mix is perfect for making sure you can hear your party, which is something that can be a challenge with many headsets or when you use the default Xbox controls. There is an EQ button on the bottom edge of the right headphone.







I love the silver look of the earcups and for a gaming headset the design fits perfectly with my basement gaming setup. The bold angles and skeletonized headphone band looks cool and helps keep the total package very light without every feeling cheap.
The headphones connect to the Xbox One with a small adapter that plugs in by USB, and can also plug into a PC for gaming on Windows 10. This is small and pretty portable, but if you plan to take your headset with you all the time or from house to house the direct connection of the Turtle Beach Stealth 700 is more portable.
Plantronics Rig 800 LX Battery Life
The Plantronics Rig 800 LX battery life is stellar. Plantronics promises 24 hours of gaming on a single charge and that's pretty close to my experience. After a couple months of heavy testing I only ran into one time where the battery life was too low to use, and that was after playing for almost a week and a half without charging. This is a low maintenance headset that you can charge once a week and always have power when you need it.
A built-in voice prompt will tell you the battery level when you turn the headphones on, so you always know how much power is left. There is also a quick charge feature that allows you to get 90 minutes of gaming out of a 30 minute charge. The headphones charge with Micro USB so chargers are easy to come by if you forget yours at home or lose the cable.
Should I Buy the Plantronics Rig 800 LX?
I've tested the Rig 800 LX, Turtle Beach Stealth 700 and the Razer Thresher Elite over the last several months and regularly swap between these three headphones to compare their performance and comfort.
At the end of the day, the Plantronics Rig 800 LX offers the best mix of comfort, performance and features. With Dolby Atmos and excellent in game audio the Rig 800 LX is my favorite Xbox One headset under $200.
The Turtle Beach Stealth 700 is a better option if you need a headset that also works with your phone and as a pair you can wear out and about. I rely on dedicated headphones for travel or day to day use, so I like the comfort and larger design of the Rig 800 LX over the sleek design of the Stealth 700.
The Razer Thresher Elite is still an amazing Xbox One headset, but for the price the Plantronics Rig 800 LX is a better value with great audio and incredible comfort.
16 Best Xbox One Accessories in 2018
Xbox Game Pass - $9.99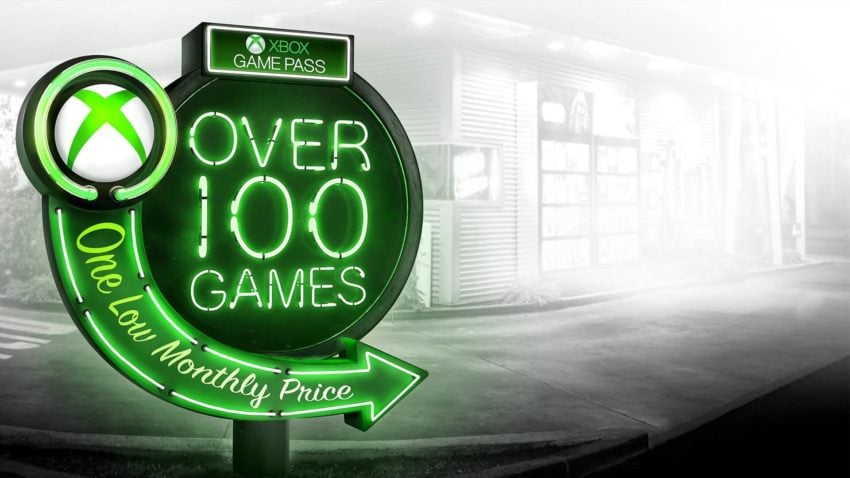 Don't buy an Xbox exclusive game for $59.99. Spend the same amount of money on Xbox Game Pass and get access to that new game and over 100 other titles for six months.
It's the access to new games that make Xbox Game Pass so great. Beginning with the Sea of Thieves release, Microsoft will add every exclusive Xbox game to the Game Pass library on the day it launches. That's on top of the other 100 or so titles you can play, a 10% discount on downloadable content and a 20% discount on Game Pass games that are at least a month old.
Xbox Game Pass costs $9.99 a month or $59.99 a year. A 14-day free trial lets you get a feel for the service without spending any money.