Red Dead Redemption 2 Problems & Fixes
Xbox One and PlayStation 4 users are running into a variety of Red Dead Redemption 2 problems.
The Red Dead Redemption 2 finally available and gamers can finally download, install, and start playing Rockstar's latest epic.
Unfortunately, some people are already having trouble doing that with long download times and installation issues popping up for many Xbox One and PS4 owners.
Rockstar's rolled out a day one patch with a wide range of improvements and bug fixes, but many players are experiencing issues with performance as well.
We expect Rockstar to roll out a steady stream of updates as it works to address these initial problems, but these updates won't come daily and they might not fix whatever it is you're seeing.
In this guide we're going to take you through some of these early Red Dead Redemption 2 problems and show you how to fix them while you wait for the developer.
How to Fix Red Dead Redemption 2 Download Problems
Red Dead Redemption 2 requires a huge chunk of space on your internal storage. You're looking at a 88-90GB initial download plus the day one patch. The day one patch requires over 3GB of space:
PS4:  3.30GB worldwide (3.02 GB for Japan)
Xbox One: 3.2GB worldwide (2.9 GB for Japan)
For most people, the complete download is going to take well over and hour and those of you with slow connections might have to wait three hours or more.
If you think your download is going abnormally slow for your connection, try plugging an ethernet cable directly into your console. This could dramatically speed up the download, especially if your console is far away from your router.
If the download speed doesn't improve, try restarting your router. Unplug the power from your router, wait a minute or two, plug it back in, and try to download the game again.
If you're trying to download Red Dead Redemption 2 and the download gets stuck before it reaches 100%, try pausing the download, waiting a few seconds, and trying again. This can sometimes speed up the download as well.
If that doesn't work, you can try canceling the download and starting it again.
For more advice, head on over to Microsoft (Xbox One) Sony (PlatStation 4).
How to Fix Red Dead Redemption 2 Installation Problems
Storage issues sometimes prevent a game from properly installing. If you're having issues installing Red Dead Redemption, you'll want to check your console's storage and make sure it has enough room.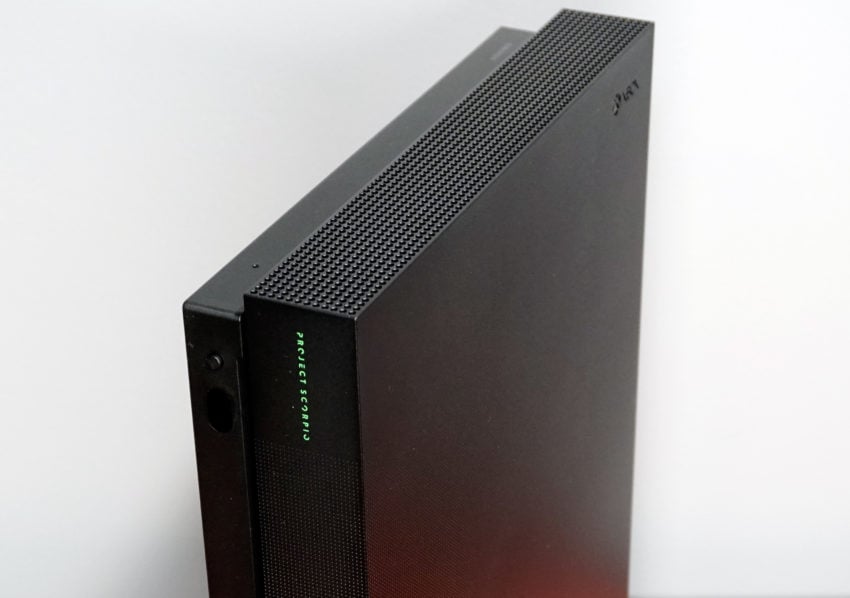 If you're playing the game on the Xbox One, go to the My Games and Apps section and check how much storage you've got on your internal and/or external storage. Again, you'll need more than 90GB of free space available in order to install the game and the day one patch.
Disc Installation:
PS4: 99GB installation space.
Xbox One: 107GB installation space.
Digital Installation:
PS4: 99 GB installation space with an additional 50GB for the installation process.
Xbox One: 107 GB installation space.
If you're playing on a PlayStation 4 you'll need to head into your console's Storage section, located in Settings, and check your available space.
If you're positive you have enough free space on your storage, but Red Dead Redemption 2 still won't install, try hard resetting your console.
To hard reset your console you'll want to press and hold onto your console's power button until it shuts off. After that, power it back on and try the installation again.
If the installation continues to freeze or fail, it could mean that the game file is corrupt. In that case, you'll want to delete all of the files associated with the game and try the download/installation again.
If you're playing the game on Xbox One and you're experiencing an issue with the second disc, try unplugging the power cord from the console (once you shut the console off) and plugging it back in.
You can also try selecting "Try Installing Again" from the Red Dead Redemption 2 game tile.
How to Fix Red Dead Redemption 2 Loading Problems
If the loading screen appears but the Red Dead Redemption 2 doesn't load after selecting Story, it's probably because the game didn't save properly. Here's how to fix that:
First, launch Red Dead Redemption 2.
Select Story from the main menu.
Wait three minutes (or so) for the game to load.
Press Options on the PlayStation, Menu on Xbox.
Press Down on the D-pad four times.
Press X (PS4), A (Xbox).
Select Save.
Select a Save slot and confirm.
Wait for the game to save.
Press Options on PlayStation, Menu on Xbox.
Press Down on the D-pad four times
Press right on the D-pad once.
Press X (PS4), A (Xbox)
A prompt should popup asking you to load a saved game.
Confirm you wish to load a save.
Wait a few minutes and the game should load normally.
If the prompt asking you to confirm loading a saved game doesn't appear, press Circle (PS4) or B (Xbox) several times and repeat all of the steps from step 10 on.
How to Fix Red Dead Redemption 2 Freezing Issues
If your game suddenly locks up during a cut scene or while you're exploring the world, there's no need to panic. This is a common issue with many games.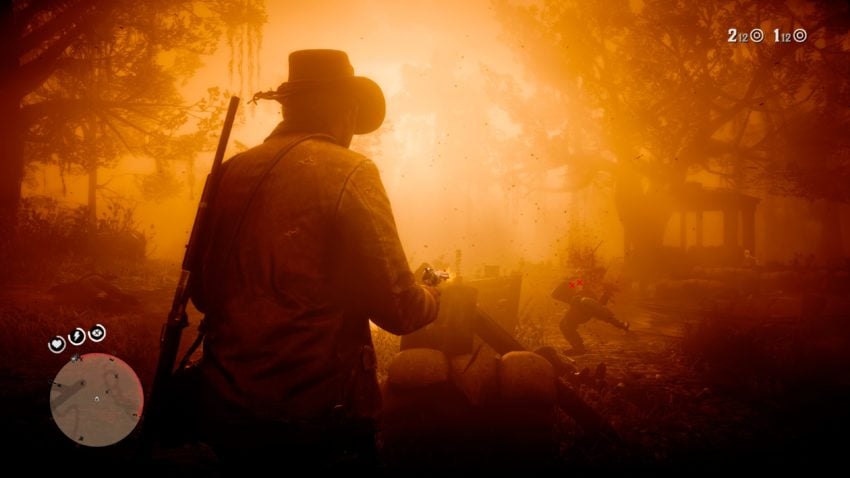 If Red Dead Redemption 2 locks up, you'll want to force close the game (if you can) and reload it. Just to be safe, you might just want to restart your console.
How to Fix Red Dead Redemption 2 Sound Problems
If the game's sound suddenly cuts out while you're playing, you'll want force close the app and return to the main dashboard. From there, load the game again and your sound should return to normal.
How to Fix Red Dead Redemption 2 Missing Waypoint
If you notice that your waypoints are no longer working, there are a few things you'll want to take a look at.
First, head into your Settings by pausing the game. Once you're in there go to the Display section. Once you're in there scroll down to where it says "Radar" and make sure GPS Route is toggled to "On."
You can also bring your waypoint back up if you hold down on the D-Pad and press X on the PlayStation 4 or A if you're playing on Xbox One.
How to Fix Red Dead Redemption 2 Missing Bonus Items
If you pre-ordered Red Dead Redemption 2 or if you bought one of the special editions, you're entitled to a set of bonus items that will differ depending on which edition one you bought.
Note that many of these bonus items are related to the online Red Dead Online mode. Red Dead Online isn't online right now and won't be until November. You'll get access to those items when it launches.
If you notice missing content for the single player mode, and you pre-ordered a copy from a third-party retailer like Amazon, you might need to enter a promotional code.
Retailers are starting to send out promo codes for pre-order bonuses right now so you'll want to check your email. Make sure you check your spam folder because they often end up in there.
Once you find your code, you'll need to enter it in on your console.
If you still can't get access to your bonus items, you'll want to submit a ticket with Rockstar support.
This is a running list of issues and we'll continue to add new problems and fixes as we push away from the game's release date.
How to Fix Red Dead Redemption 2 Lasso Problems
Some players are saying they're unable to use their lasso to hogtie enemies. We expect Rockstar to issue a patch for this problem, but here are some fixes to try in the meantime.
Try using a different controller if you have one. It looks like the stock Xbox One X and Elite Controller are working fine. We've been using both of these and we haven't run into the problem.
You can also try changing the button layout for your controller in the game's Settings to see if another button works.
How to Fix Red Dead Redemption 2 Shotgun Problems
If your shotgun no longer shoots when you press fire, you'll want to try a different controller (again, if you have an Xbox One X or Elite Controller sitting around, try using those) or remapping your buttons.
How to Fix Red Dead Redemption 2 App Not Compatible Error
If you're trying to use the Red Dead Redemption 2 Companion app and it's spitting out a "Not Compatible" error, there's a workaround you can use in order to get it installed.
If you're confident your Android device is compatible with the app, you'll need to first download an app file and app cache data. This will help you bypass the Google Play installation.
Install the APK file on your phone or tablet and then download the RDR 2 Companion app, but don't open it up on your device just yet.
After you've done that, you'll need to unzip the app cache data you downloaded. The file is around 167MB so make sure you have the right amount of space available.
Once that's done, move the unzipped folder titled "com.rockstargames.rdr2app" into a folder on your phone called Android>OBB. Now you should be able to open and use the companion app on your device.
4 Reasons to Buy Red Dead Redemption 2 & 3 Reasons to Wait
Buy for a Great Story & Voice Acting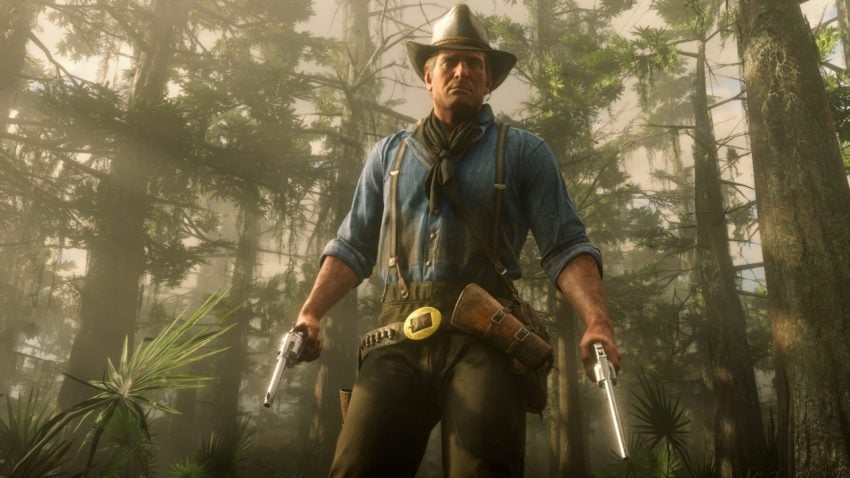 Red Dead Redemption 2 is a sprawling game with lots to do. There are plenty of other games that provide a huge sandbox to play around though few games can match the quality of Rockstar's open world experiences. And that starts with the story and the voice acting.
I'm not going to spoil anything here, but know that Red Dead Redemption 2's storyline, characters, and dialogue are the backbone of this game.
Many games provide a huge playground, but very few back it up with a memorable cast of characters that you truly care about and want to interact with.
Often times characters are underdeveloped, annoying, and/or forgettable. It's the exact opposite in Red Dead Redemption 2. You'll might even come to love the game's most vile characters.
The main story line is outstanding and believable and the actors (including the original John Marston) and actresses that voice the main characters, lesser characters, and various other NPCs truly bring these them to life.
The main story is just one piece though. There are side quests with minor characters and random events with strangers. You can also interact with every person in the game.
These side missions and the organic random interactions have been quite enjoyable. On one ride up into the mountains to look for a legendary animal I ran into five unique random events.
This is a world populated with characters that are truly interesting and believable and it's one of the game's obvious (once you start playing) strengths.
If you love a good western or if you like good writing, the story alone is worth the price of admission.