Samsung Galaxy S6 Nougat Release Date Tips
The Samsung Galaxy S6 Nougat release date has arrived for some users and today we share some tips to help you get ready for the release of your Galaxy S6 or Galaxy S6 Edge Android 7.0 Nougat update.
We told you the Galaxy S6 Nougat update release could be imminent and the update is now rolling out alongside the Galaxy S7, Galaxy S7 Edge, and Galaxy S7 Active Nougat updates.
The Android 7.0 Nougat update for the Galaxy S6 and Galaxy S6 Edge is starting to roll out across Europe. It's extremely limited but we expect Samsung's roll out to pickup speed in the coming weeks including here in the United States where T-Mobile's confirmed both updates.
Now that the roll out has begun and with the release expected to pickup the pace in March, we want to go over some Galaxy S6 Nougat release date tips that should help you in the buildup to your update's release and on release day itself.
Expect a Long, Drawn-Out Process
Our first piece of advice, and we can't stress this enough, is to remain patient.
Samsung's roll outs take several months to hit every single device in every single region for every single carrier. So while your buddy in Italy or the United Kingdom might get the Galaxy S6 Nougat update in March, you might not get your update until April, May or June.
Furthermore, if you own a non-flagship model like the Galaxy S6 Active, your update will probably take longer to roll out.
We've already seen this play out with the Galaxy S7 and Galaxy S7 Nougat release. Some users got it right off the bat in January. Some got it in February. The majority of Galaxy S7 users should start seeing Nougat in March and April.
This roll out will take months to complete and you'll want to remain patient as Samsung and/or your carrier work through issues in testing behind the scenes.
Avoid Nougat Leaks & Stick to the OTA
As we push toward your update's release you might see a few Galaxy S6 Nougat updates leak.
While it might be tempting to flash these files to your phone, you should only do so if you have a firm grasp on the process. Many of you don't and won't.
If you're new to Android or if you consider yourself a novice user, we recommend avoiding leaks because they'll likely be more trouble than they're worth.
You Should Be Able to Force the OTA (AT&T)
You might not see your Galaxy S6 or Galaxy S6 Edge Nougat update right when its released. Most carriers take a staggered approach over a few days or a few weeks.
For example, Vodafone in Australia selected 10,000 random phones to receive the Galaxy S7 Nougat update on days one through three of the roll out.
Between days four and 13, the carrier randomly selected an additional 10% of the remaining pool. Finally, on day 14, all devices were eligible to Android Nougat.
The process might vary a bit carrier-to-carrier but you can expect your carrier to employ something similar to this.
If you don't want to wait for the OTA to arrive on your phone, you might be able to force the Galaxy S6 Nougat update to appear.
AT&T Galaxy S7 and Galaxy S7 Edge users have been able to bypass the Nougat OTA. Here's how that was done:
Bring up the dialer.
Dial *#8736364#.
This will bring up a menu where you can force the update.
Tap Start software update. If it doesn't work the first time, try again.
We assume this trick will work with the AT&T Galaxy S6 and Galaxy S6 Edge (at least) so keep this in mind. It could come in handy once the update arrives.
Prepare Your Galaxy S6 for Nougat
Now that the update is rolling out you'll want to start preparing your Galaxy S6 for Android Nougat's arrival. It's never too early to do some prep work.
We've put together a guide that will take you through the most important things to do before you install Nougat on your smartphone.
At the very least, you'll want to ensure your important files are backed up properly before you hit the download button on release day.
You Don't Need to Install on Day One
When Android Nougat arrives for your Galaxy S6 your first instinct will be to install it right away. We don't and won't blame you.
While many of you will be fine installing the day your update arrives, others might want to take a rain check.
Yes, the Galaxy S6 Nougat update delivers some exciting features but there's also the potential for trouble. New updates and old devices sometimes don't mix and you might want to wait for feedback (short-term and/or long-term) about Nougat to emerge before you make your move.
Here are three reasons not to install the Galaxy S6 Nougat update right when it comes out:
Don't install Galaxy S6 Nougat if you're completely unprepared.
Don't install Galaxy S6 Nougat if you're having a great experience on Marshmallow and you're worried about Nougat problems.
Don't install Galaxy S6 Nougat if you're traveling. It could get bricked, you could lose files, apps could stop working etc.
For a more in-depth look, take a peek at our list of reasons to, and not to, install the Galaxy S6 Nougat update.
There Will Be Problems So Get Ready
Samsung tested the Galaxy S6 Nougat update for bugs and its carrier partners will do the same. And while some issues will be snuffed out ahead of time, Android Nougat problems will slip through the cracks.
There's a very good chance you'll run into an issue with Nougat on day one or in the weeks after the release for your device. It's impossible to predict what you'll see so you'll want to be as prepared as humanly possible.
Preparing for the update is part of it, having a solid pipeline of potential fixes is another piece of the puzzle.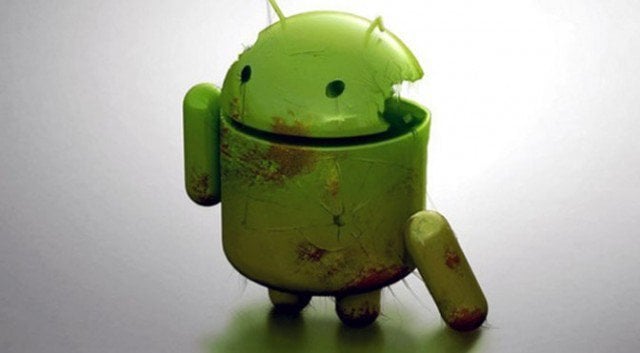 You'll want to track down potential fixes and resources for Galaxy S6 Nougat problems so that you're ready to face anything the update throws at you. Fortunately, we've got you covered.
We've put together a list of excellent resources and we've put together a list of fixes for the most common Galaxy Nougat problems. The list includes fixes for weird battery drain, broken Wi-Fi, busted Bluetooth, and more.
Look Into the Downgrade Process
Now would be a great time to dig into the downgrade process.
If you install Android Nougat on your Galaxy S6 and you are unhappy with its performance, you should be able to downgrade back to an older version of Android, presumably Marshmallow. (We doubt you'll want to go back to Lollipop.)
The process takes some work, you'll need to root and flash old firmware, but it's doable. Even novice users should be able to get a hang of the process.
To get started, you'll want to get familiar with Samsung ODIN.
Temper Your Expectations
And finally, you'll want to temper your expectations when it comes to the Galaxy S6 Nougat update itself.
The Samsung Galaxy S7 Nougat update comes with a ton of new features but the Galaxy S6 Nougat change log is a little bit lighter.
According to Samsung's current Galaxy S6 Nougat guide, key features like Always On Display and Video Enhancer are missing.
3 Reasons Not to Install Galaxy S6 Nougat & 8 Reasons You Should
Install Nougat If You Value Your Security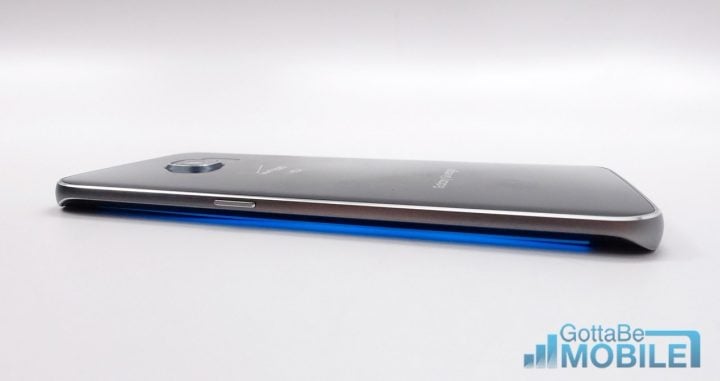 If you store sensitive information on your Galaxy S6 or Galaxy S6 Edge you'll want to consider installing Nougat as soon after it arrives for your device.
Google and Samsung release monthly security patches that deliver named, and unnamed, patches for potential exploits.
The Galaxy S6 Nougat update that's rolling out right now delivers Samsung's most recent security update.It includes patches from Google and Samsung itself. You can read more about the contents over on Samsung's website.
If you missed an older Samsung security update, like one from May or June, you'll get those patches as well.
These important security patches are just a part of the Android Nougat update for the Samsung Galaxy S6, Galaxy S6, Galaxy S6 Edge+, and Galaxy S6 Active.
If you're installing Android Nougat for the first time your Galaxy S6's update should also bring Samsung Pass, a service that serves as a master key to all of your various logins.
Instead of relying on a password and ID to protect your identity, Samsung Pass uses the Galaxy S6's fingerprint scanner to keep your information safe.
It's extremely easy to setup and it should be useful to anyone that values security.

As an Amazon Associate I earn from qualifying purchases.