Samsung's Sneaky Plan to Stop Galaxy S8 Explosions
"Will the Samsung Galaxy S8 explode?" is a question we've been asked multiple times after the disastrous Galaxy Note 7 recall. With the Galaxy S8 release date quickly approaching there is a lot of effort and care being put into making sure there are no Galaxy S8 explosions.
Samsung is taking special precautions to make sure the Galaxy S8 doesn't blow up in their faces, and ours. This started with the investigation into the Galaxy Note 7 batteries and it is likely one of the reasons you'll need to wait longer for the Galaxy S8 release date to arrive.
Here's a look at Samsung's sneaky plan to stop Galaxy S8 explosions and recover from the Galaxy Note 7. There is no rush to beat the iPhone 8 to market, but the LG G6 release date is fast approaching.
Samsung's Plan to Prevent Galaxy S8 Explosions
The first part of this plan is skipping a February Galaxy S8 announcement at Mobile World Congress. Samsung traditionally announces the Galaxy S smartphones at this event, but in 2017 we'll be lucky to see a teaser. This is not a rumor, Samsung explicitly states that they are not launching the Galaxy S8 on February 26th. This is a good sign that Samsung is not rushing the Galaxy S8 to market.
Next up is a special eight-point battery check to make sure the Galaxy S8 battery is not defective. This process includes several tests that apply to the battery design and what appears to be specific Galaxy S8 battery tests that apply to every Galaxy S8 model made.
Samsung plans to torture the Galaxy S8 battery. This includes overcharging, puncturing with a nail and putting the battery into extreme temperatures. This will not happen to every single battery produced since putting a nail into a battery is problematic.
Other steps like the Visual Inspection, X-Ray, Charge and Discharge tests, and a test to make sure there is no leakage could apply to every Galaxy S8 battery that goes into the phones. Samsung is also monitoring the battery to look for any change in voltage from the time the battery is made to the finished product.
Two additional tests check to make sure there are no problems include a disassembling test that looks inside the battery to make sure the components are manufactured correctly. There is also an accelerated usage test to simulate how you will actually use the phone.
Sneaky Galaxy S8 Battery Switch?
The sneaky part of this plan to prevent Galaxy S8 explosions comes as a new rumor from Android Soul. The publication claims that Samsung is switching from the company that made the Galaxy Note 7 battery to a Japanese company.
Samsung SDI is the company behind the safety checks listed above, but this new report suggests the Samsung Galaxy S8 batteries are coming from Murata Manufacturing Co. Ltd.
A 2014 report by Reuters outlines Murata's dependence on Samsung, so this is not an entirely new relationship for either company. Murata also supplies parts to Apple and many other phone manufacturers.
Samsung Galaxy S8: Everything You Need to Know
Galaxy S8 Release Date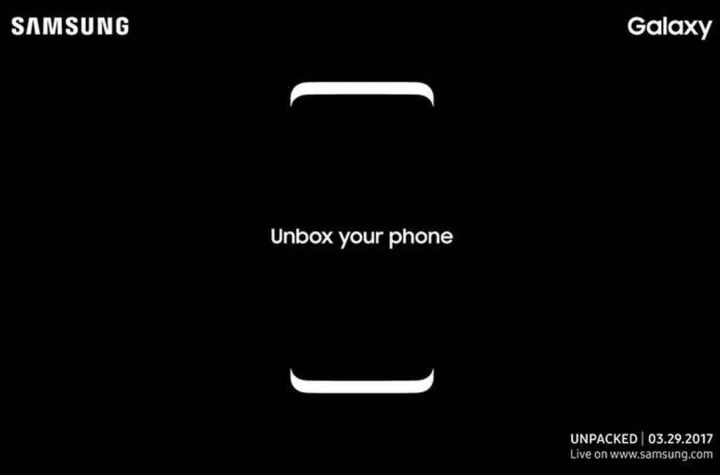 Well, we have some good and some bad news. As you all should know by now, the Galaxy S8 and Galaxy S8 Plus will be announced on March 29th. Samsung confirmed it themselves. When will it be released and available to buy though? That's anyone's guess.
Multiple reports have been floating around suggesting April 21st, and most seemed to settle on April 24th a few weeks ago. However, this week famed leakster Evan Blass, know as @evleaks, said that Samsung has delayed the release yet again.
Now, it looks like the March 29th launch event is still on track, but the global release date has been delayed. His sources suggest the Galaxy S8 will be available around the globe and from all major carriers "from April 28th" instead of the 21st. Basically an entire month after its announced. This would be the longest we've had to wait for a Samsung device in the past few years, so things could change. Either way stay tuned for more details and expect it to be available near the end of April.

As an Amazon Associate I earn from qualifying purchases.