Why You Shouldn't Buy a 2017 Surface Pro Right Now
The 2017 Surface Pro is the best, most advanced Windows 10 tablet that Microsoft has ever made. Still, unless you're comfortable with regretting big purchases later, there are some solid reasons to not buy a 2017 Surface Pro right now.
Don't misunderstand, the Surface Pro is a solid device. The tablet still has a great screen, plenty of touch apps and the most touch-friendly operating system Microsoft has ever made: Windows 10. Thanks to tilt detection and faster processing, drawing on a 2017 Surface Pro is more realistic than ever. The tablet lasts 14 hours on a single charge, which is as much as the Surface Laptop and longer than the Surface Book.
So why would you avoid buying it? First, technology is always changing and Microsoft has other Surface devices that might be better for you. In fact, the company may be ready to launch another Surface Pro alternative at an upcoming event in October. Second, there are Surface Pro models that cost way less and are still viable replacements for your laptop. Lastly, Microsoft has yet to launch its 2017 Surface Pro with LTE.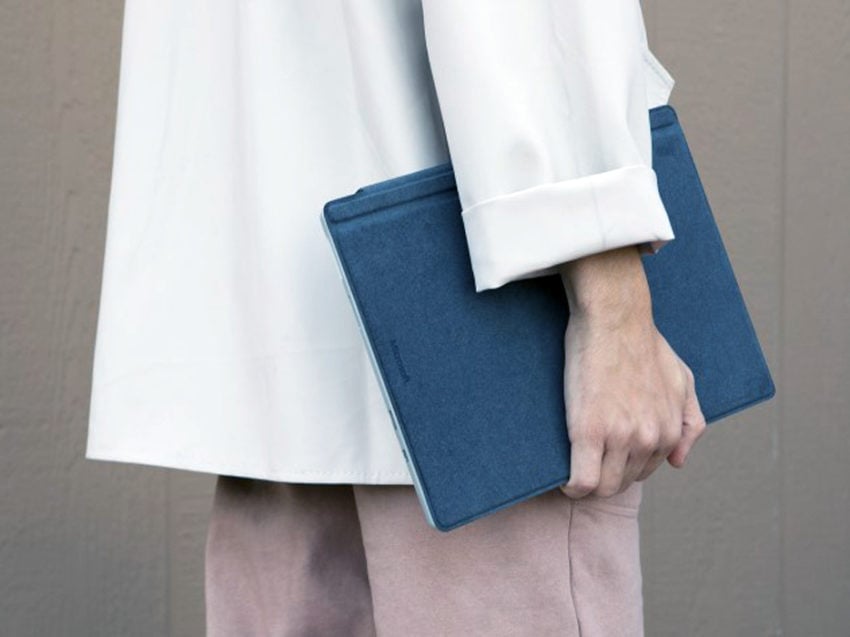 Read: Surface Laptop vs 2017 Surface Pro: Which to Buy
The 2017 Surface Pro with LTE Hasn't Launched Yet
Imagine a computer that you could work on from anywhere and do anything with without hunting for free Wi-Fi access. Now imagine that there was a Surface Pro that had this feature. You shouldn't buy a 2017 Surface Pro right now because Microsoft has a Surface Pro with LTE coming.
Microsoft promises a 2017 Surface Pro that has LTE in a promotional video that you can watch on YouTube today. After teasing upgraded pen sensitivity and the latest processors, the video highlights LTE as a feature of the new tablet. Microsoft confirmed that this wasn't an oversight and that it would have a Surface Pro with LTE by the end of the year. LTE allows your smartphone to connect you to the internet from wherever you are. The last Surface to have this technology was the now discontinued Surface 3.
Buy a 2017 Surface Pro today and you will get stuck tethering the device to your smartphone or looking for free Wi-Fi hotspots until your next upgrade.
A New Surface Book Could Launch Soon
If Microsoft launching a Surface Pro with LTE isn't enough new hardware to keep you from buying a 2017 Surface Pro now, consider there could be another Surface device launched at that same event. Rumors and circumstantial evidence point to a new Surface Book launch.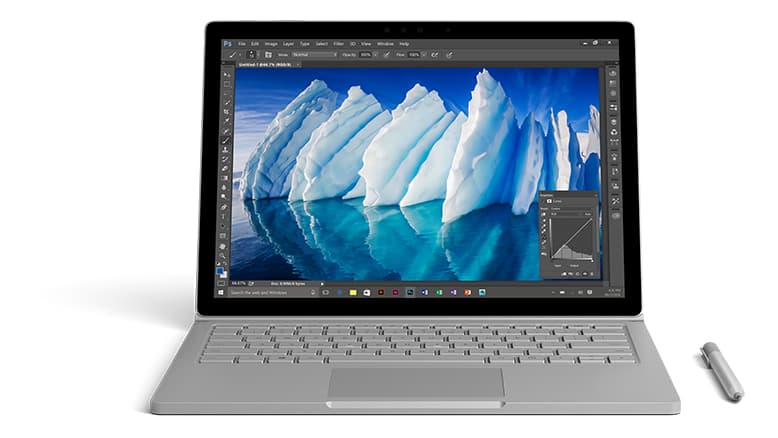 Of the Surface devices that Microsoft still sells, the Surface Book is now the oldest. It launched in 2015 with the Surface Pro 4. The Surface Book's entire display disconnects from the keyboard deck for up to three hours. Instead of refreshing Surface Book over the summer, Microsoft announced the Surface Laptop that doesn't transform into a tablet.
So far, Microsoft has only made basic changes to Surface Book. In 2016, it announced the Surface Book with Performance Base. The company left the device's design the same, but upgraded the processor and graphics hardware so that they'd be suitable for gaming and media creation. With a mid-life refresh already available, that chances of a major refresh are more likely.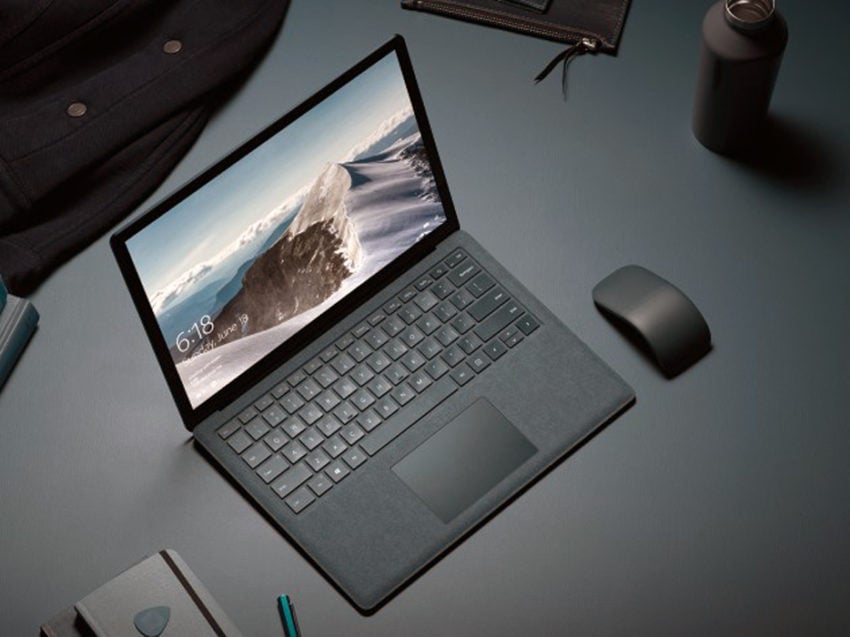 Also, weeks of summer sales have left Microsoft without the two cheapest Surface Books in stock. These models are the 2015 devices that included a 6th Generation Intel Core i5 processor and no discrete graphics processor.
All this evidence points to a new Surface Book coming very soon. If you think that you might prefer an updated Surface Book, don't buy the Surface Pro today. Instead, wait until Microsoft's October 31st Surface event.
There Are Cheaper Surface Pros for Some Buyers
Finally, you shouldn't buy a 2017 Surface Pro now because there are some legitimate alternatives that may work better for you.
Read: 2017 Surface Pro Release Date, Features & Pre-Orders
You don't even need to look outside of the Surface family to find decent 2017 Surface Pro alternatives. Besides the Surface Book with Performance Base, there's the Surface Laptop. It's made for users that want the Surface Pro's good looks, great screen, solid keyboard and don't need a tablet replacement. The Surface Pro 4 is still on sale at Microsoft.com too. A refurbished Surface Pro 4 with Intel Core M processor costs $639 at the Microsoft Store. Compare that to the $799.99 a 2017 Surface Pro costs.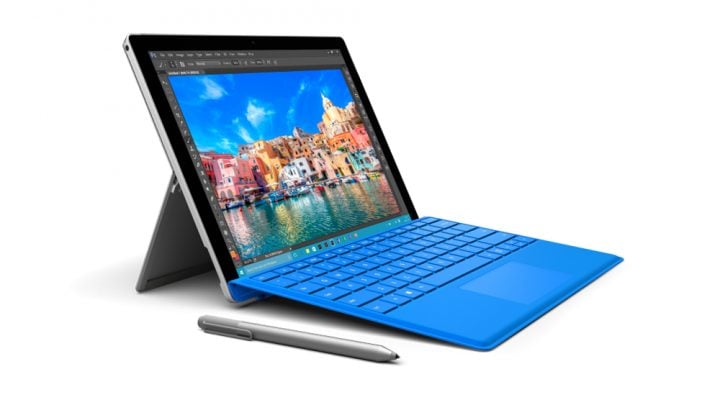 Read: 7 Best Surface Pro Alternatives in 2017
Of course, if you are willing to consider PCs outside of the Surface, there are Surface Pro alternatives with the latest processors and LTE available today. An HP Spectre X2 has 8GB of RAM and an Intel Core i5 processor. The tablet, which costs $1,149, even comes with its keyboard. The Samsung Galaxy Book 12-Inch has a terrific AMOLED display, an Intel Core i5 and an LTE connectivity for as little as $1,329.99
For these reasons, hold off on buying the 2017 Surface Pro until mid-November. We should know all about the new Surface Pro with LTE's pricing and have new Surface Book details by then. If you find yourself still interested in the tablet after all that, go ahead and buy it.
10 Best Surface Pro Alternatives in 2020
ThinkPad X1 Tablet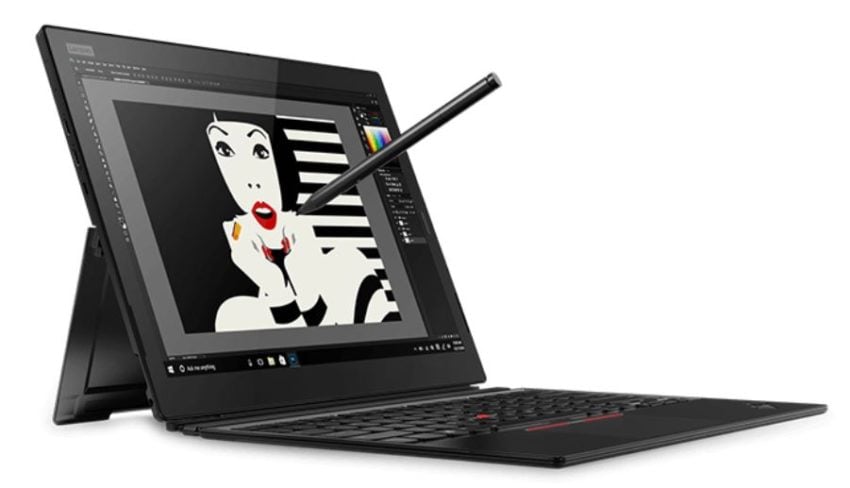 The ThinkPad X1 Tablet offers a lot of great features: a durable shell, an amazing display and Amazon's Alexa personal assistant.

The ThinkPad X1 Tablet has a 13-inch display. And, despite its good looks, the device has passed 12 military torture tests to ensure it can survive dust storms, cold temperatures, drops and spills. Finally, If you don't find Microsoft's Cortana personal assistant useful, the ThinkPad X1 Tablet has the same Alexa personal assistant your Echo smart speakers do. A Surface Pro won't survive a drop or spilled liquid and Cortana isn't as useful as Alexa is.


Read: ThinkPad X1 Carbon, X1 Yoga and X1 Tablet Have Stunning Display and Alexa


The third-generation ThinkPad X1 Tablet has powerful processors, plenty of RAM and other options. Models come with up to an 8th generation Intel Core i7 processor and 16GB of RAM. You won't get stuck waiting for web pages to load or your photo editor to process your touch-ups. If you don't like passwords, use the IR camera on the front of the ThinkPad X1 Tablet to sign into Windows. This 2-in-1 also has a fingerprint reader.

The ThinkPad X1 Tablet's screen detects 4,096 different levels of pressure from its digital pen. Besides that, it's a really detailed display. Windows, your videos and everything else you do on it looks crisp and detailed. Again, it's three times as sharp as an HD display.

Like other Surface Pro 4 alternatives, this Windows 2-in-1 connects to its included keyboard cover using a special slot on its bottom edge. It has Thunderbolt 3 ports for fast data transfers, a MicroSD card reader and a headset jack. With LTE connectivity, you can add the ThinkPad X1 Tablet to your smartphone data plan. You can't do that with a Surface Pro 4.


As an Amazon Associate I earn from qualifying purchases.