6 Common Xbox One X Problems & How to Fix Them
Don't have your 4K gaming experience ruined by Xbox One X problems. Use these tips to fix any issues you have with Microsoft's new Xbox.
Update: If you are running into a major issue in 2019, check out this post for the latest on the Xbox One black screen and broken sidebar, as well as not being able to play any games online.
The Xbox One X plays the same games as other Xbox One consoles, but it's very different. That can make Xbox One X problems even more frustrating. Your new console has a powerful processor, fast RAM and a graphics card that it uses to improve the looks of Xbox One X enhanced games, like Assassin's Creed Origins. Even Xbox One games with slow loading times, like Grand Theft Auto 5, load faster. Thanks to the Xbox One Backwards Compatibility Program, it runs Xbox 360 games also.
Read: Xbox One X vs Xbox One S: 5 Reasons to Upgrade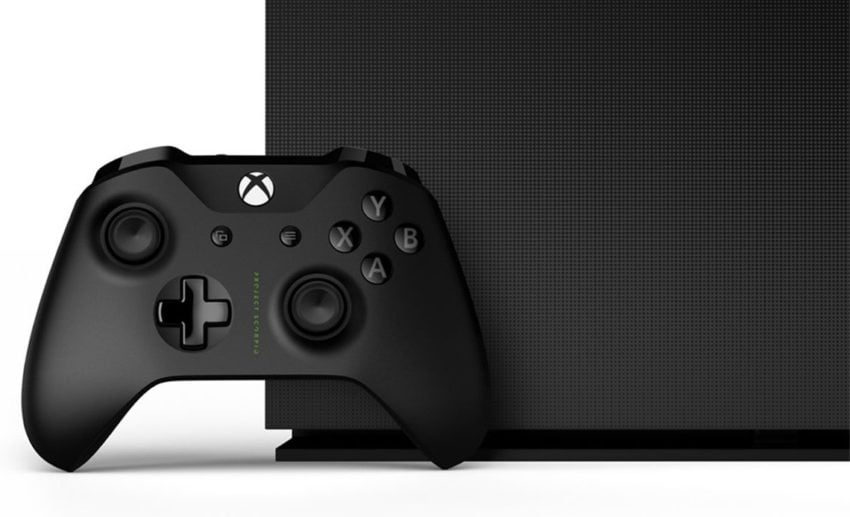 Software issues can ruin your playtime with all three types of Xbox One X games, though. To get the Xbox One X showing 4K visuals, you need a 4K television and the console plugged into the correct port. The only way you can play your Xbox 360 games is if that game is part of Microsoft's Xbox One Compatibility Program. A few gamers have problems with stuck Xbox One installs during every release. You can expect massive downloads to get the best visuals from the console also.
Here's how to fix Xbox One X problems. Gotta Be Mobile will update this breakdown with any new issues that gamers find.
How to Fix Xbox One X 4K Problems
Sometimes the Xbox One X doesn't offer 4K visuals. Your television could be behind the problem or your game could be the real issue.
First, check to make sure you have the Xbox One X's HDMI cable plugged into the right HDMI port on your television. Some TVs have just a single port that's 4K ready. Using any other HDMI ports on those TVs will force the Xbox One X into HD mode.
Look for a 4K label on each HDMI port. If you don't see one, read your television's manual to learn which of its HDMI ports is 4K ready. If you plug your HDMI cable into a soundbar before your TV, it might not have 4K passthrough. Plug in directly to troubleshoot any Xbox One X problems.
Read: 4K TV: What You Need to Know, What You Need to Watch
Second, not every game has full 4K support. Even Xbox One X enhanced games, titles that were updated for the console, don't always have the full 4K resolution. It's up to developers to decide how to use the console's power. Some of them are going with lower resolutions and enhancing their game's environments and frame rate instead.
Look for a 4K logo on your game's case or the game's page inside the Microsoft Store. If you don't see a 4K logo, the game isn't designed for 4K. Instead, the title will render at its maximum resolution and your Xbox One X will upscale that resolution to fit your 4K TV.
Read: How to Download Xbox One 4K Games Right Now
Finally, if you aren't seeing enhanced graphics in your games, make sure that your console is up to date. Developers are releasing patches to add enhanced graphics for Xbox One X at their own pace, and it's possible you haven't received the 4K update your game needs yet. Connect your console to Xbox Live and go to the My Games and Apps area to see if there are any pending updates. Note that these 4K updates can take up 100 GB of storage or more. If you are missing an update, don't expect the 4K download to go quickly.
How to Fix Xbox One X Wi-Fi Problems
You need a solid internet connection to get the most from the Xbox One X. Wi-Fi problems can make that frustrating.
Before you do anything else, check to see if the Wi-Fi problems you have on your Xbox One X are also occurring on laptops, smartphones or tablets that are also connected to your router. If they are happening on devices besides your Xbox One X, the problem is with your internet connection and not your new console. Call your provider to help troubleshoot the problems.
If the issue is just on your console, focus your attention there. Open the console's Settings app from the My Games and Apps area. Now, select Network. Select Network Settings. Use the Set Up Network option to connect the console to your wireless network again.
Sometimes your Xbox One X and Wi-Fi can work correctly and your console still won't connect to Xbox Live. When this happens, it's an issue with the service and not anything in your home. Check Support.Xbox.com to make sure there are no problems with the service now.
How to Fix Xbox One X HDR Problems
As with 4K support, not all Xbox One X enhanced games support HDR. If the game does have HDR color contrast, there is a small HDR logo on the top of the game's case or its store page in the Windows Store.
If the game does support HDR, but you don't see any color difference on your television, be sure that your television also supports HDR. Unfortunately, Not all 4K TVs have HDR. Xbox One X is only compatible with the HDR10 standard.
How to Fix Xbox One X Game Installation Problems
Xbox One X game installation problems are frustrating. Your options for fixing them depend on where you got your game.
Read: How to Fix Stuck Xbox One Game Installs
If you have the game on a disc, remove the disc from your console. Select the game and press the Menu button on your controller. Choose Manage in the pop-up menu. Delete the files that have already installed on your system. Then, hold the power button down on your console to reset. Put the disc back into your Xbox One X and wait for the installation to complete.
Read: How to Transfer Games to Xbox One X from Xbox One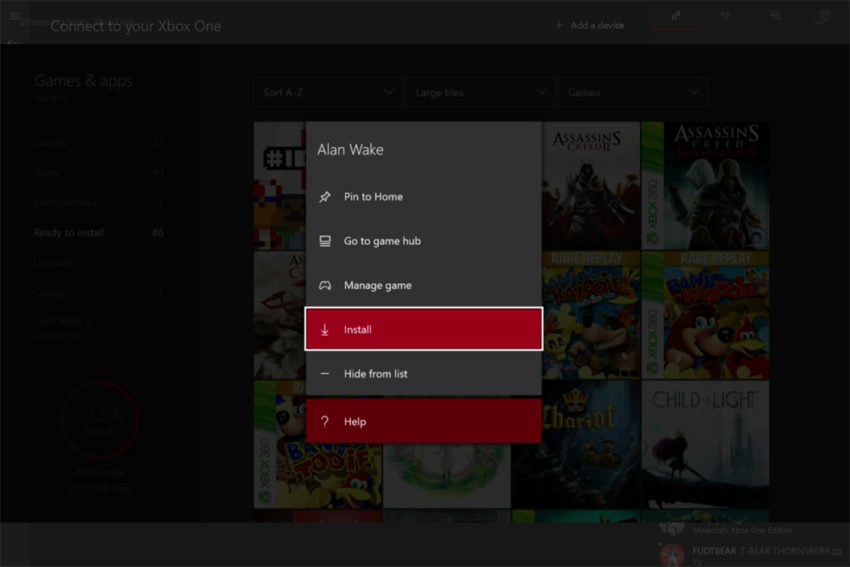 Digital Xbox One X games can take a long time to install. They don't always let you start them before their download finishes either. If you are having problems installing a digital game, hold your console's power button down to force a restart. Turn the console back on and sign into your account again.
Now resume the download by pressing the Menu button in your list of ready to install games. Choose Install from the pop-up menu. If it is still stuck, a slow internet connection or problems with Xbox Live may be to blame.
It doesn't matter what type of game you buy, a lack of storage can cause Xbox One X installation problems. Use the best Xbox One hard drives to add more storage space to your console if you have filled the Xbox One X's 1TB of internal storage.
How to Fix Xbox One X Controller Problems
If your Xbox One controller isn't working with your Xbox One X, it's because the two need to be synced to each other. Turn your controller on by pressing the Xbox logo on its front. Next, hold down the pairing button at the top edge of the controller until the Xbox logo begins to blink. Press the wireless button on the front of your Xbox One X to also put it into pairing mode. You know that the two are talking to each other correctly when their Xbox logos stop blinking.
Read: Best Xbox One X Accessories to Get the Best Experience
Your controller's Xbox logo won't glow if its batteries are dead. Put in a new set of AA batteries if you press the Xbox logo on your controller and nothing happens.
How to Fix Xbox One X Storage Problems
Xbox One X games have huge installation sizes, and that's why you may need to fix storage problems on your console sooner than you might expect. You have two options when you do run into Xbox One X storage problems.
First, try deleting games that you aren't playing. This will free up space on the drive inside your console. Just make sure the games you remove aren't titles that you play regularly. If they are, you will find yourself downloading them again soon, which wastes time.
Your second option is to purchase a drive from Gotta Be Mobile's Best Xbox One Hard Drives roundup. Plug this drive into the Xbox One X's front-facing USB 3.0 port and you can install games to it instead of the drive inside the system.
Read: How to Add a Hard Drive to Xbox One for More Storage
The Best Xbox One Headsets in 2020
Plantronics RIG 800LX
Plantronics's ultra-comfortable, RIG 800LX headset offers noise-canceling, Dolby Atmos sound and nearly double the battery life of other headsets.


Read: Plantronics RIG 800LX Review





These Xbox One headphones have everything you need for a solid gaming experience including great sound, long battery life and wireless connectivity. It comes with a small USB receiver that connects to your Xbox One for sound and chat. The RIG 800LX uses 40-mm drivers and includes a boom mic that mutes when you fold it up.





Memory foam isolates your ears, and each speaker uses noise-canceling technology to eliminate any sound that makes it through that isolating foam. There are dials on the headset to control audio balance and you can tailor the EQ to your tastes. The RIG 800LX last 24 hours on a charge, so expect to charge these less than other headsets.


The RIG 800LX is also for the style and comfort-conscious gamer. A double headband keeps the accessory on your head, but loose enough that your head doesn't start to hurt during a really long gaming session. Its cups have cutouts for glasses. Also, the entire headset is modular, so you can switch out the black headband for another color whenever you want and match your headset to your Xbox Wireless Controller.

Buy the Plantronics RIG 800LX for $129.99 at Best Buy and $149 at Amazon.

As an Amazon Associate I earn from qualifying purchases.