$20 Off AirPods 2 Today at Amazon
The best AirPods 2 deal yet is available today at Amazon where you can save $20 on the newest AirPods. This is for the AirPods with Charging Case, but not the wireless charging case. That's 12% off the retail price and a significant AirPods deal on a model that went on sale just over a month ago.
With this deal you get the new AirPods with the H1 chip that supports "Hey Siri" and that offers better battery life than the original AirPods. This is a better deal than buying a set of used AirPods, that are likely dirty and not going to offer the same battery life.

Buy the AirPods 2 at Amazon for $139.99 today, with free Prime Shipping. This is a great deal, but there is one catch. If you go this route, you will need to wait for delivery. Right now the delivery is pushed out to May, but we could see that improve after the initial sales.
There are plenty of reasons to buy AirPods 2 at this stage, and there are a lot of cool things AirPods 2 can do. We've been using the new AirPods since they came out and enjoy the better battery life and even end up using the "Hey Siri" feature more than we thought we would. You can use some of the money you saved to get an AirPods skin or case to add some color to your AirPods.
If you're not totally sold, check out these AirPods 2 alternatives which offer different colors, options and prices. You even get more water resistance and some added features like Google Assistant and Alexa support.
19 Cool Things AirPods 2 Can Do
Take a Call Automatically When You Put Them In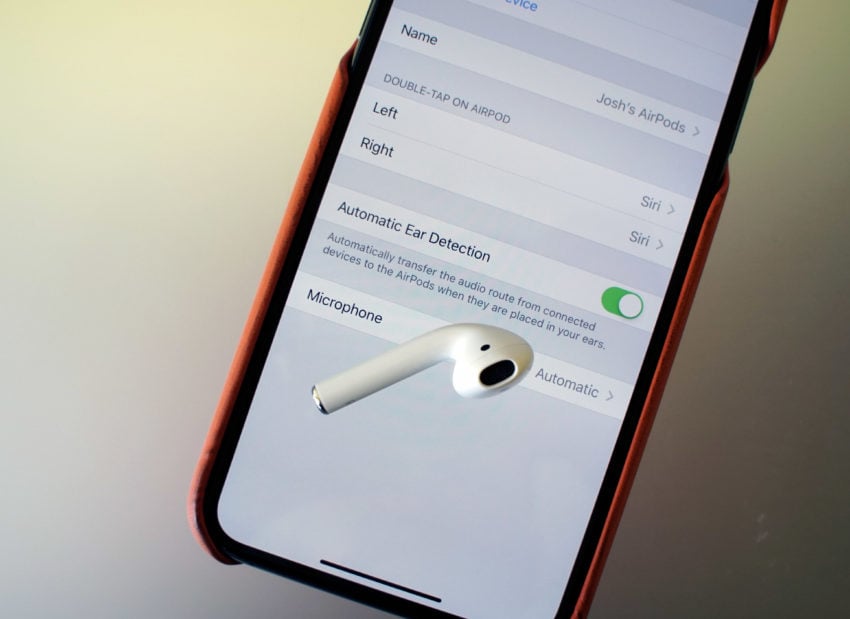 When you put an AirPod in your ear it will automatically switch a call from your phone to the AirPod as long as you have "Automatic Ear Detection" set to On.
This is on by default for most users, but you can check this by putting your AirPods in your ears, connecting to your iPhone and going to Settings. Tap on Bluetooth and then on the i to the right of AirPods. Make sure Automatic Ear Detection is set to On.
Now anytime you put an AirPod in while you are on a call, the call will automatically transfer as soon as the AirPod connects. This works with both the original and AirPods 2, but the newer model connects faster.
I love using AirPods to take calls so that my hands are free to work on something or simply take care of our dogs. This is also super handy for FaceTime calls so that you can talk without everyone around you hearing what the other person is saying.