8 Best New PS4 Games Coming in 2018
A new year brings another avalanche of new titles for gamers to get excited about. You can expect a lot of great new PS4 games in 2018. The most exciting of them may even make you forget all about whatever you're playing now.
The best new PS4 games coming in 2018 have something for everyone. We know that there's a new Call of Duty coming to PS4 because there's a new one each year. If you like open-world games, the release of Red Dead Redemption 2 is important. Many gamers have waited for a new Rockstar title ever since they finished Grand Theft Auto 5.
Any breakdown of the best new PS4 games includes a lot of PS4 exclusives. Sony will restart the God of War franchise in 2018 with a new take on Kratos that's based on Norse mythology. The company will follow that up with what a game that's often at the top of everyone's gaming wish list; Marvel's Spider-Man. In Detroit Become Human, you decide how the story evolves and can rewind everything if something goes wrong.
Read: How to Buy a Cheap PS4
Here are the best new PS4 games coming in 2018. While there's still time, ready your wallet and your console for all these fresh titles coming to the PS4, PS4 Slim and the PS4 Pro later this year.
8 Best New PS4 Games Coming in 2018
MLB The Show 18
God of War
Detroit Become Human
Days Gone
Spider-Man
Red Dead Redemption 2
Call of Duty 2018
NBA 21K9
MLB The Show 18 - March 27th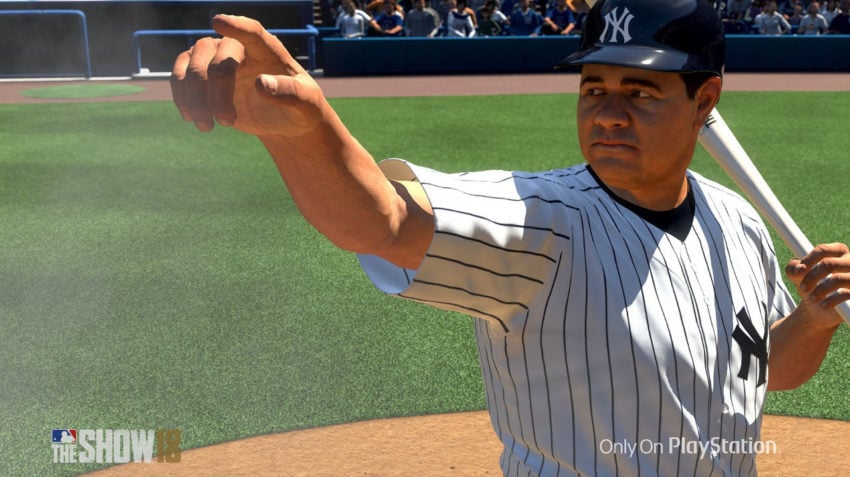 MLB The Show 18 arrives on March 27th with RPG upgrades, legends and upgraded modes for PS4 and PS4 Pro.

Sony has updated the hit baseball game with tons of new features. The Road to the Show, The Shows' single-player experience, has an expanded progression system that better simulates how real players learn and grow over time. You set short term and long term goals for your custom character. The progress you made in MLB The Show 17's Road to the Show Mode and Franchise Mode carries over to this new game.

Retro Mode, Critical Situation, Quick Counts and 3-Inning games mean you can jump into your favorite gameplay without playing a full-length game, which is great for busy gamers.


Read: MLB The Show 18 Release Date, Details & Features


And, when you grow tired of MLB's updated roster of current players, you can substitute Babe Ruth and other legends from baseball's past.

If you pre-order MLB The Show 18, you get access to the game on March 23rd. That's four days earlier than other players.