Destiny 2 Updates: What to Expect
There are lots of Destiny 2 updates coming in 2018, and they could change the way you play the online role-playing game forever.
Destiny 2 updates are important because how gamers feel about the title has changed. At launch, things were fine. Destiny 2 got players of the original game back and attract new players interested in the cinematic storytelling and multiplayer upgrades it promised. Sentiment has changed in recent months though. Some gamers have complains about Destiny 2 DLC. Others worry that the game's underlying mechanics have changed too much since the original game launched.
Read: Destiny 2 Expansion 2: Release, Details & Price
The Destiny 2 updates coming in 2018 will bring a lot of new features and big upgrades. Here is what you can expect from these massive changes to the way the game works.
How Destiny 2 Updates Will Work in 2018
Expect new Destiny 2 updates that add features and change how existing features work in February, March and May. Bungie will release these upgrades as title updates to the Xbox One, PS4 and Windows PC versions of the game. So, don't worry about paying for the Destiny 2 Expansion Pass to get them. Each upgrade is free for everyone.
Read: Destiny 2: What New Payers Need to Know
Whatever you play the game on will need access to the internet so that it can receive each update but, as Destiny 2 requires internet access to play, that shouldn't be a problem. When these updates arrive, plan on starting your console early to make sure they've downloaded. That way you won't get stuck waiting for the updates to finish installing before you can play.
According to Bungie the release date for each of these updates could slip.
Destiny 2 1.1.3 Update for February
Coming February 27, the Destiny 2 1.1.3 Update focuses on the social aspects of the game and Strikes. Strikes are the multiplayer missions that unlock after you've finished the game's story. You can only play them with a team.
Nightfall Scoring & High Score Tracking
Emblem/Aura Rework
Fireteam Members on Destiny Map
PC Public Text Chat
Exotic Repetition Reduction
Companion Mod/Shader Interactions
Companion Vendor Viewing
Of all the features coming in the Destiny 2 1.1.3 Update, the changes to Shaders and Exotic repetition are the most important. Players have complained about how Shaders work in the game since launch. They change the color of your gear only once, which wasn't the case in the original game. Reducing how many times you get the same Exotics is definitely important. Working hard only to get the same gear over and over is frustrating.
If there is time, Bungie will introduce new unique rewards for the game's Nightfall Strike experience.
Read: Destiny 2 Problems & Fixes
Destiny 2 1.1.4 Update for March
The Destiny 2 1.1.4 Update arrives on March 27, and it focuses on the game's combat and Crucible mode. Crucible is what Bungie calls the game's online player-vs-player multiplayer experience.
Weapon Ability Sandbox Changes
Heroic Strike Modifiers
Iron Banner 6 v 6
Weekly Crucible Playlist including Mayhem
Crucible Ammo and Gameplay Tuning
Nightfall Challenge Cards
Crucible Quitter Penalties
Repeat Crucible Map / Strike Protection
Every change coming in the March Destiny 2 Update is important to online players. Harsher penalties for quitting the matches before they're done should help curve the dysfunction in the Crucible. And making sure that players don't get the same maps over and over again should also improve online play. The weapons and ammo tuning included in this update will impact which weapons get used most often.
If there's time, Bungie will introduce some changes to Exotic Weapons and armor pieces. This may get pushed to a later update.
Read: Destiny 2 Cheats, Tips & Hacks
Destiny 2 Updates for May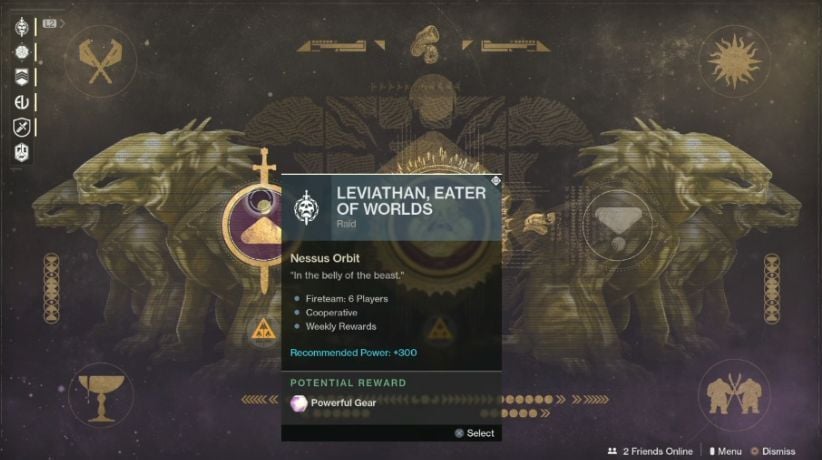 The Destiny 1.2.0 update coming sometime in May begins another season of content, Bungie says. There isn't a specific release date for the update or a focus on one part of the game.
Eater of Worlds Prestige Mode
Seasonal Crucible Rankings
Private Matches
Vault Space Increase
Multi-Emote
Exotic Masterworks
Seasonal Vendor Progression
Faction Rallies Improvements
As with the March update, many of these changes are important. Players will finally get the ability to create their own private matches. That's another thing that's frustrated fans of the Destiny 2's multiplayer. Player rankings will last for the entire season and Bungie will increase the storage players have for each of their characters.
Also, a new Prestige Mode will add a new level of difficulty to Eater of the Worlds. Eater of Words is the raid lair that Bungie added with an update this past December.
If there's time, we may also see mod upgrades come to the game with the Destiny 1.2.0 Update. Mods are the upgrades you use to change a piece of gear's behavior.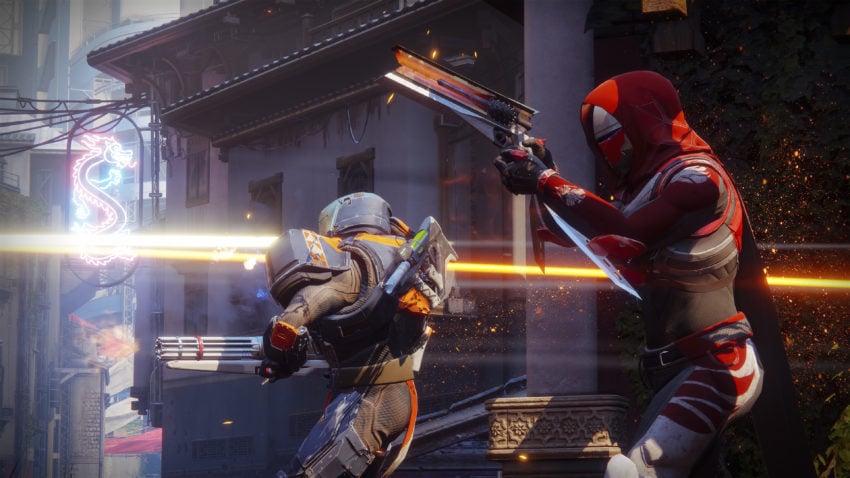 Look out for more details on Destiny 2 updates as each upgrade's release date gets closer. Remember, these changes are free and on top of the new Destiny 2 DLC that's also coming.
Read: Destiny 2 DLC Release: What to Expect
8 Best New PS4 Games Coming in 2018
MLB The Show 18 - March 27th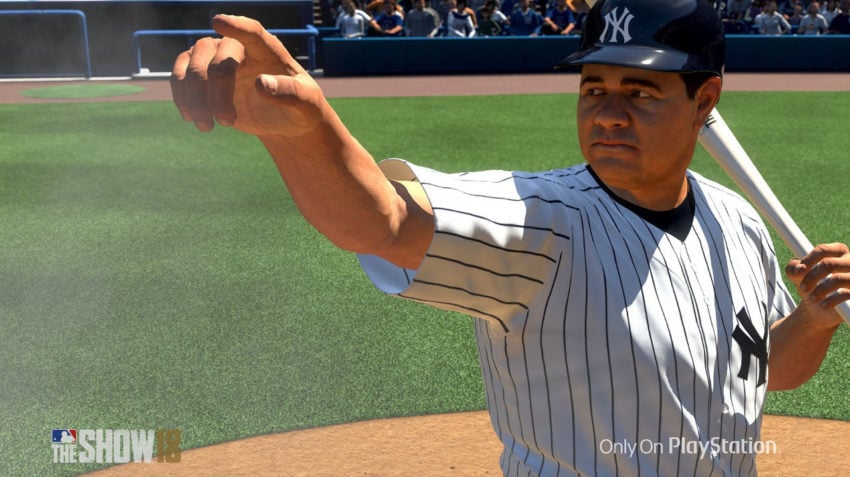 MLB The Show 18 arrives on March 27th with RPG upgrades, legends and upgraded modes for PS4 and PS4 Pro.

Sony has updated the hit baseball game with tons of new features. The Road to the Show, The Shows' single-player experience, has an expanded progression system that better simulates how real players learn and grow over time. You set short term and long term goals for your custom character. The progress you made in MLB The Show 17's Road to the Show Mode and Franchise Mode carries over to this new game.

Retro Mode, Critical Situation, Quick Counts and 3-Inning games mean you can jump into your favorite gameplay without playing a full-length game, which is great for busy gamers.


Read: MLB The Show 18 Release Date, Details & Features


And, when you grow tired of MLB's updated roster of current players, you can substitute Babe Ruth and other legends from baseball's past.

If you pre-order MLB The Show 18, you get access to the game on March 23rd. That's four days earlier than other players.

As an Amazon Associate I earn from qualifying purchases.