189 PS4 & Xbox One Fallout 4 Mods You Should Try Right Now
Carefree Vault Suit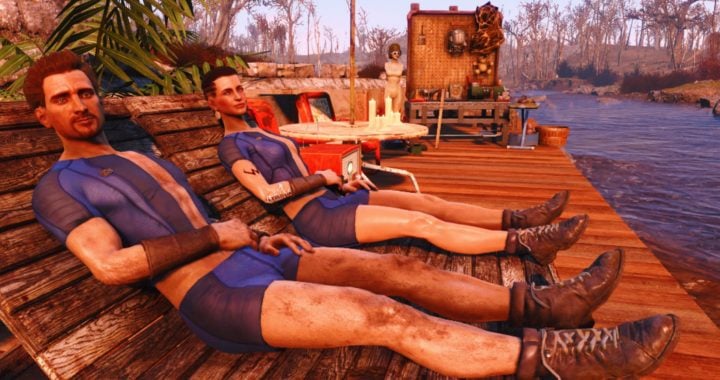 Even those living in a post-apocalyptic world are entitled to some r&r. And if you decide to take a break from adventuring, you need the proper attire.
May we present to you, the Carefree Vault Suit from developer Crimsonrider. As you can see, it's perfect for a jaunt by the pool, a trip to the Glowing Sea, or a light jog through the Financial District.
The outfit works with male and female characters and the two versions are found at the Armorsmith Workbench under the Outfits section.
If you own all of Fallout 4's DLCs you must download this version. If you own a PS4, you have to cross your fingers and hope for some changes to Bethesda and Sony's mod policies.

As an Amazon Associate I earn from qualifying purchases.