189 PS4 & Xbox One Fallout 4 Mods You Should Try Right Now
Fan the Hammer - Fast Firing .44 Revolver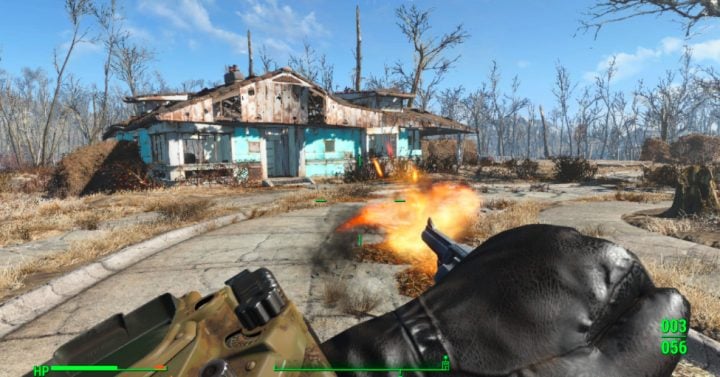 We love this mod.
Fan the Hammer allows you to fire a pistol like Clint Eastwood or a character from The Quick and The Dead would in a western flick.
With this mod installed you can create a slip receiver. This slip receiver allows you to "fan the hammer" which allows you to rapidly fire bullets out of your gun. It's not as effective as pulling the trigger but it looks really, really cool.
See for yourself in the video below.
-mM9Gs

As an Amazon Associate I earn from qualifying purchases.