189 PS4 & Xbox One Fallout 4 Mods You Should Try Right Now
Huge Weapons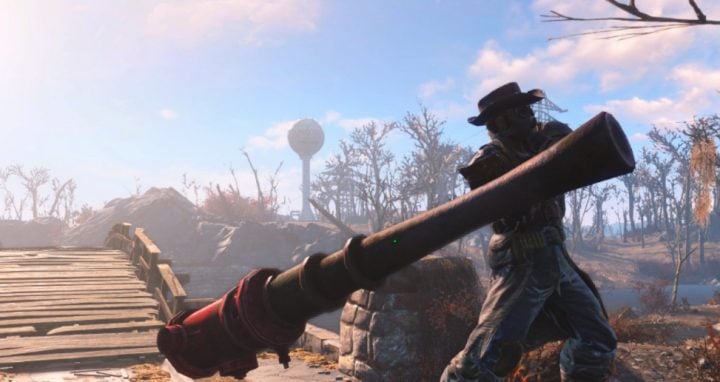 Have you ever dreamed about wielding a giant Firehydrant Bat to take down your enemies? Of course, you have.
With the Huge Weapons mod for Xbox One mod installed you'll gain access to gigantic weapons of mass destruction.
As of right now, the mod only features a few choices: Anchor, the Firehydrant Bat, the NukeBall, and a giant boulder. The ball and the boulder can be tossed like grenades at your unsuspecting enemies.
The developer plans to add more weapons and if you have a request be sure to let them know on the mod's board.

As an Amazon Associate I earn from qualifying purchases.