How to Prepare a PS4 for Sale
You need to know how to prepare a PS4 for sale now more than ever. Use this breakdown to learn how to get the most for your old gaming console.
Don't get alarmed, Sony isn't releasing the PS5 yet. That being said, the PS4 Pro is reason enough to sell your old console. It launched in 2016 and buying one is the only way to get the best graphics from the huge line-up of exclusive games coming in the new year. If you want 4K graphics for Spider-Man PS4, Detroit Become Human and God of War, buying a PS4 is the only way to get that.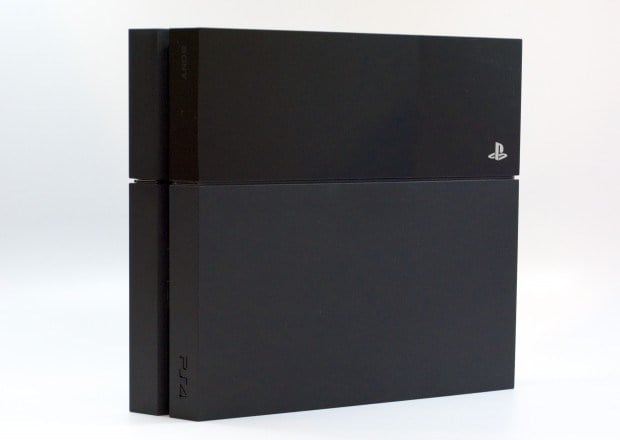 Properly preparing your PS4 for sale will let you upgrade to a PS4 Pro for far less than it would otherwise cost. Best Buy, Amazon and Game Stop will give you store credit that you can apply to your new console purchase. GameStop also gives cash for console trade-ins. Any way you sell your console, expect a big discount on the PS4 Pro's regular $399 price.
Here's how to prepare a PS4 for sale.
Step 1: Prepare for Your Sale
Start properly preparing your PS4 for sale by gathering all the information that buyers and stores will need. Grab a sheet of paper and pen for this.
Figure Out Which PS4 You Have
First, you need to figure out which PS4 you have. Since the console's launch in 2013, Sony has released just a single major design update to the standard PS4, called the PS4 Slim. It's important because a PS4 Slim will sell for much more than a standard PS4 does.
If your console has a removable side plate and a power indicator in the center of its front face, it's the original PS4. The PS4 Slim has a matte finish and a PS4 logo in the center of its top-face. Write down the model you have on your sheet of paper. Also, note if your console has a special edition design or paint job. You could get extra cash or credit for models with rare designs.
Figure Out How Much Storage Your Console Has
Next, it's time to figure out how much storage your console has. Look for your console's total storage capacity on the sticker on its bottom. The box your console came in also lists how much storage capacity it has. Because the PS4 allows you to easily upgrade the storage inside, remember to put the original drive back into your console if you switched it out for another before you sell it.
Read: PS4 Slim: Everything You Need to Know
Write down the amount of storage your PS4 has. The more games it can hold, the more you will get from selling it, usually.
Decide What You're Selling with Your Console
To really boost your sale potential, you may want to add accessories and any physical games that you own to your PS4 sale. At places like eBay and Craigslist, this will add value to your listing and attract buyers who are willing to pay more for a system that also comes with a few games and accessories. GameStop, Best Buy and other stores will give you more credit for every item you sell them. Write down any extras you plan to sell.
Step 2: Back Up Your Games
It's best to back up the games from your current PS4 if you are upgrading to a PS4 Slim or PS4 Pro. That way, you don't get stuck downloading your save files, apps and digital games again. Remember, some game downloads are large and can take an entire day to fully install.
If you aren't planning to buy another PS4 or all your games are on discs, skip to the next step.
Read: Best PS4 Hard Drives
Move Your Games to a Hard Drive
The easiest way to back up your PS4 games is to connect a USB 3.0 hard drive to your console. The PS4 treats external hard drives as additional storage for games and apps. For the best experience, make sure the hard drive you're moving your games to has just as much storage as your PS4 does. This hard drive shouldn't have anything else on it.
Connect your USB 3.0 hard drive to your console through one of the USB ports on its front edge.
Select Settings at the bottom of your screen.
Select Devices from the menu.
Select USB Storage Devices.
Select your external hard drive from the menu.
Now select Format as Extended Storage.
Select Ok once the format is complete.
Now that the hard drive is properly formatted.
Go back to the Settings
Select Storage from the menu.
Press the Options button on your controller.
Select the all the games you want to back up.
Select Move to External Storage.
Step 3: Check the Disc Drive for Games
With all your games and apps moved over, make sure none of your games are still inside your PS4. Because it has a slot loading drive, it's very easy to miss that there is still a game inside.
Press the eject button. If you only hear a chime and no disc slides out, the drive is empty.
Step 4: Delete Your PlayStation Network Account & Reset Your Console
No matter where you're selling your PS4, be sure to reset it. GameStop and other retailers will do this for you in store, but resetting before you get there saves you time.
Sign into your console.
Select Settings at the bottom of your screen
Select Initialization from the menu.
Select Initialize PS4.
Select Full from the menu.
Select the Initialize at the bottom of your screen.
Select Yes.
Wait for your PS4 to finish initializing. Only unplug your system when it has fully reset itself.
Step 5: Disconnect Your Accessories & Clean Your Console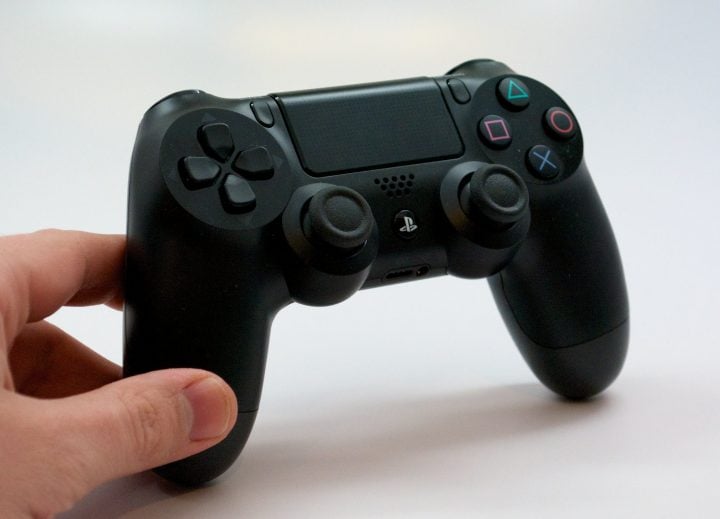 Disconnect your PS4 from your entertainment setup. Begin with the HDMI cable that connects to the console to your television, and disconnect the power cable from the console and its power outlet after that. Put these cables with your console because you need them to resell your system. Game Stop, for example, won't buy your console without them.
Read: Best PS4 Controllers in 2018
Be mindful of the accessories you plan to trade. Retailers and buyers will expect one controller to come with the system free. Also remember that any extra games, controllers or other accessories you trade should boost your cash or store credit. If you're selling on Craigslist or eBay, remember to write these extras down on the same paper that shows your console's storage size and model. Adjust your sale price to account for those items.
Now, use a dry cloth to wipe your system down. A clean, blemish-free system is worth more than a dingy, dirty system to most buyers. Retail stores don't usually care about a console's condition as long as the system starts up and doesn't have a lot of physical damage to its case.
Step 6: Selling Your PS4
Finally, it's time to sell your console.
If you're selling your console through a marketplace – like Craigslist or eBay, create your listing now. Use the information you wrote down to let buyers know exactly what they're getting for their money. Also, remember to add some great pictures to your listing. People like to see what they're getting.
Selling your console to Game Stop, Best Buy and Amazon is easy. Amazon Trade-In gives you an estimate of how much you can expect to earn and will give you a shipping label. You get store credit from them. Best Buy also issues store credit, but you need to take your console to a participating store for the sale.
Finally, there's Game Stop. You get store credit or cash for your console there. Use this online tool to find out how much your console is worth. Remember, Game Stop requires an HDMI cable with your system, so make sure you placed it in your bag of items to trade before you leave home.
8 Best New PS4 Games Coming in 2018
MLB The Show 18 - March 27th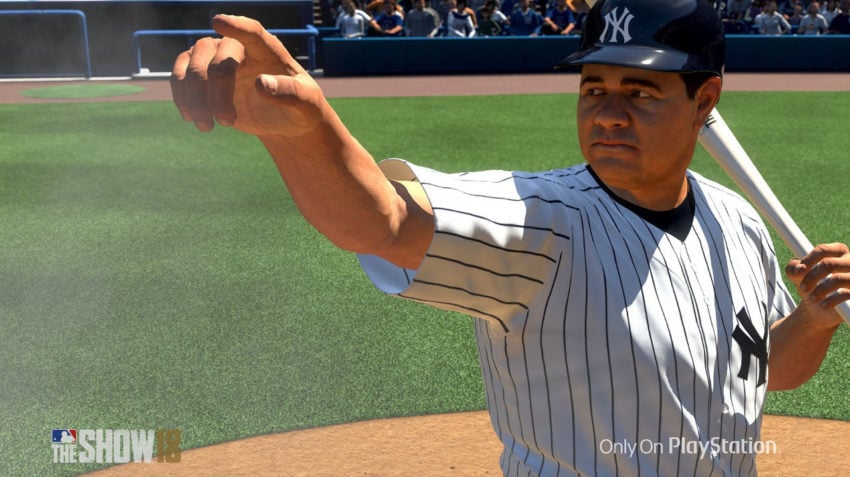 MLB The Show 18 arrives on March 27th with RPG upgrades, legends and upgraded modes for PS4 and PS4 Pro.

Sony has updated the hit baseball game with tons of new features. The Road to the Show, The Shows' single-player experience, has an expanded progression system that better simulates how real players learn and grow over time. You set short term and long term goals for your custom character. The progress you made in MLB The Show 17's Road to the Show Mode and Franchise Mode carries over to this new game.

Retro Mode, Critical Situation, Quick Counts and 3-Inning games mean you can jump into your favorite gameplay without playing a full-length game, which is great for busy gamers.


Read: MLB The Show 18 Release Date, Details & Features


And, when you grow tired of MLB's updated roster of current players, you can substitute Babe Ruth and other legends from baseball's past.

If you pre-order MLB The Show 18, you get access to the game on March 23rd. That's four days earlier than other players.