iOS 11.4 Beta Problems: 5 Things to Know
Apple's iOS 11.4 beta is, unsurprisingly, causing problems for some testers.
The iOS 11.4 beta might be tempting, but most iPhone and iPad users should avoid the early version and stick to official iOS 11 software.
Apple's iOS 11.4 beta comes with new features to try, but it's also causing a variety of problems for testers. Some of these issues are tiny bugs, others could disrupt your workflow and the normal use of your phone or tablet.
If you're interested in trying the iOS 11.4 beta it's important to get familiar with the problems impacting those currently trying it out. And if you're running into iOS 11.4 beta problems, it's important to have a solid list of fixes in case you do run into problems on your iPhone, iPad, or iPod touch.
Our guide to iOS 11.4 beta problems looks at the current state of the issues. It also offers some potential fixes for the most common iOS 11.4 beta issues and provides some resources that could come in handy if you start to see trouble with your software.
iOS 11.4 Beta Problems
As we push away from the iOS 11.4 beta release, we're starting to see testers complain about issues with the pre-release software.
The running list of problems includes various installation issues, issues with AirPods, severe battery drain, Wi-Fi issues, busted Bluetooth, UI lag, freezes, problems with auto-brightness, various issues with widgets and notifications, and random reboots. iOS 11.4 beta users are also complaining about app crashes and compatibility issues.
It's difficult to predict what kind of performance you'll get once you download the iOS 11.4 beta onto your device so you'll want to be extremely careful, especially if this will be your first time trying pre-release software.
To assist you, we've put together an iOS 11 beta pre-installation guide and an iOS 11 beta installation guide.
Where to Find Feedback
If you're currently running the beta or if you're thinking about installing it on your phone or tablet, you'll want to dig into feedback from iOS 11.4 beta testers.
Digging into iOS 11.4 beta feedback will alert you to potential benefits of the beta. It'll also provide you with information about the problems plaguing your specific device.
New software has a tendency to cause problems on older devices so if you own an older model like the iPhone 5s, you'd be wise to wade through iOS 11.4 feedback before jumping from official software to pre-release software.
You'll also want to keep eye on YouTube, Apple's discussion forums, social media sites like Twitter/Facebook, and the MacRumors forums for additional feedback about the current version of the iOS 11.4 beta.
How to Fix iOS 11.4 Beta Problems
While some iOS 11.4 beta problems will require an update from Apple, an app update, or a downgrade, others can be fixed manually from the comfort of your couch or computer chair.
We've put together a list of the most common iOS 11 beta problems and fixes for those issues. It's a good place to start if you notice battery drain, Wi-Fi issues, or problems with Bluetooth.
If you're dealing with performance issues (lag, lockups, etc) take a look at our list of tips to improve the iOS 11 beta's performance on your device.
If you don't find what you're looking for in our guides, you should go to Apple's discussion forums or Apple customer service for assistance.
How to Downgrade from iOS 11.4 Beta
If you can no longer tolerate the iOS 11.4 beta problems plaguing your phone or tablet you can downgrade to an official version of iOS.
Apple is currently signing off on two iOS updates: iOS 11.3 and iOS 11.2.6. The company isn't signing off on anything older than iOS 11.2.6.
If you're interested in downgrading from the iOS 11.4 beta to an older version of iOS 11, take a look at our walkthrough. It'll hold your hand through the entire process.
What's Next
Problems will plague the iOS 11.4 update throughout the beta process, but you can expect Apple to fix some issues in future beta releases.
Apple typically releases new beta software every one to two weeks, usually on Monday's around 10AM Pacific. This pattern could change as Apple ramps up testing ahead of the official release date.
Look for the final version of iOS 11.4 to emerge (with its own set of problems) in a few weeks.
iOS 11.4.1 Release Date Tips & Tricks
Start Preparing for iOS 11.4.1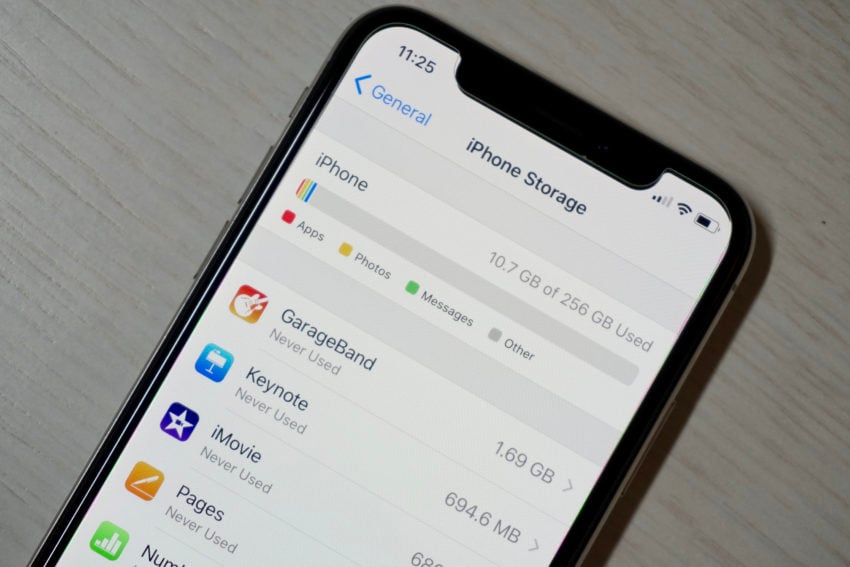 With a release on the horizon, you should start preparing for iOS 11.4.1.
If you need to, use this time to cleanup the storage on your device. iOS 11.4.1 probably won't require a huge download, but those of you on the threshold could benefit from a little cleanup.
Go into your device's storage and delete the files (photos, apps, etc) you no longer need. Cleaning up your device could also improve your device's performance.
Now would also be a good time to start backing up the data stored on your device(s). If you don't know where to start, you'll want to dig into our guides covering iCloud backups and iTunes backups.
Make sure you track down all of your login information before the iOS 11.4.1 update arrives. Have your Apple ID/iCloud login and the login info for your important apps and services ready to go. iOS 11.4.1 could log you out of some of your apps and services.
If you want to install the iOS 11.4.1 update right when it comes out, and you don't have access to a power source, you'll need a specific amount of battery life to start the installation process.
Make sure your device has at least a 50% charge (or you're near a charger) around 10AM Pacific Monday-Friday. This also applies to those of you looking to download new versions of the iOS 11.4.1 beta right when they come out.
This might seem tedious, but a little prep work will help you avoid major problems before, and after, the iOS 11.4.1 update's release.

As an Amazon Associate I earn from qualifying purchases.