The iOS 11 release date is confirmed for September 19th which means iPhone, iPad, and iPod touch users should start preparing for its arrival.
Now that the iOS 11 release date is official, your attention should be shifting from iOS 10.3.3 and iOS 10 to Apple's new operating system.
If you own a device that's compatible with iOS 11 (the update isn't coming to the iPhone 5, iPhone 5c or iPad 4 but is coming to popular devices like the iPhone 5s and iPhone 7), these iOS 11 release date tips should help you prepare for the update's arrival Tuesday.
Learn About iOS 11
If you haven't been paying attention to the iOS 11 update and its beta, now would be a good time to start getting familiar with the changes.
You might love some of the changes Apple's included in iOS 11. You might hate others. But you'll never know if you don't dig into the update.
It's important to be comfortable with an update before you download it to your device. In the case of iOS 11, you'll want to be extremely comfortable because of the cosmetic changes it has on board.
For instance Control Center, that menu that appears when you swipe up from the bottom of your screen, it's completely different in iOS 11.
If you don't want to try the iOS 11 beta on your iPhone or iPad (we highly recommend using a spare device if you have one), take a look at our iOS 11 vs. iOS 10 walkthrough to get acquainted with the key differences between the two.
Apple's released its own iOS 11 guide that highlights some of the major changes coming to its mobile devices this fall.
The company's also released its own set of iOS 11 tips for the iPad Pro. iOS 11 will be a substantial update for the the iPad Pro and Apple's other iPad models.
Skip the iOS 11 Beta
At this point most people should the iOS 11 beta.
With the iOS 11 release date is just a few days away, the only people that should be testing the iOS 11 beta are developers and those that've been in it for the long haul.
Apple's fixed a lot of problems but iOS 11 beta issues continue to plague iPhone and iPad users. Problems range from poor app performance to severe battery drain to busted Bluetooth.
Those of you who haven't downloaded the iOS 11 beta are better off waiting for the real deal to arrive. For more feedback, take a look at our reasons to and not to install the iOS 11 beta right now.
Start Prepping Your iPhone or iPad Right Now
It might seem early but it's really never too early to prepare for an iOS update. There's always work to be done.
Use the time between now and the iOS 11 release date to cleanup your device. Get rid of files (apps, music, etc), anything you no longer use. Cleaning up your device could also improve your device's performance.
Start backing up your data. If you don't know where to start, you'll want to research iCloud backups, iTunes backups, and the differences between the two.
If you want to download iOS 11 right when it comes out, make sure your device has at least a 50% charge (or you're near a charger) around 10AM Pacific.
Track down all of your login information. Make sure you have the device's passcode, Apple ID, and your important logins ready on release day. The iOS 11 update could log you out of various apps and services.
This might seem tedious but a little prep work should help you avoid major problems during the iOS 11 installation process. It'll also help you avoid headaches once the software's up and running on your phone or tablet.
When to Check for iOS 11
Apple didn't announce an iOS 11 release time on stage but you can expect it to arrive at a very specific time on Tuesday.
iOS updates almost always are released in and around 10AM Pacific on release day so there's no reason to check your device before that.
How Long Will the iOS 11 Update Take?
We expect iOS 11 to be a pretty sizable update so you can expect it to take much longer than a bug fix update.
The iOS 11 update will almost certainly be over 1GB for most iPhones and iPads so you can expect the download to take a few minutes to complete. If you decide to download iOS 11 on September 19th, you'll encounter much longer download times.
The exact download and installation time will vary based on your device and your current version of iOS.
If you're going to be upgrading from something older than iOS 10.3.3, your iOS 11 install will take a little bit longer because it will include features and fixes from the updates you missed.
Dig Into Older iOS Updates If You Need To
If you chose not to download iOS 10.3.3, iOS 10.3, or iOS 10, make sure you look into those updates before you download the iOS 11 update on your phone.
If you skipped iOS 10.3 or iOS 10 entirely, the changes from the updates you skipped will be baked into your version of iOS 10.
This includes new features (iOS 10.3 delivered a ton of them earlier this year), bug fixes, and important security patches.
We've put together a guide that will walk you through all of the key changes in the most recent versions of iOS 10 and you'll want to get comfortable with those before you download the iOS 11 update to your phone, tablet, or iPod touch.
Prepare for iOS 11 Problems
If you choose to install the iOS 11 update on release day there's a chance you'll run into an issue during or after the installation process finishes up.
The iOS 11 beta will squash a ton of bugs but you can expect issues to carry over into the final release. Common issues include severe battery drain, problems with Bluetooth, broken Wi-Fi, and app instability.
Sometimes it can take a couple of days for an update to settle in. If you notice weird battery life on release day, give it a day or two to even out. If problems persist after two days with iOS 11, or if the issues are serious, you'll want to take action.
There are a lot of resources out there but our list of fixes for common iOS problems is a great place to start. If you don't consider yourself an expert, you'll want to bookmark those fixes so you're ready to tackle problems as soon as they popup.
If you can't fix your problem and/or you want to help the community, you'll want to report any iOS 11 problems you encounter on your device.
You can relay your problem to Apple Support on Twitter or you get into contact with Apple Support via the company's website.
We also recommend reporting your problem on Apple's Discussion forums to alert Apple, and other iOS 11 users, to your issue.
Keep an Eye Out for iOS 11 Support Updates
As we get closer to the release date we'll start to see iOS 11 support updates trickle out.
If you want the best possible iOS 11 experience you'll probably want to download these app updates as they arrive. They'll help to stabilize your applications with bug fixes and enhancements.
Of course, you'll want to read reviews from iOS 11 users before you download an update onto your iPhone or iPad.
While the intention of app developers is good, these support updates often come with bugs and performance issues.
It's also noting that thousands of 32-bit apps could stop functioning once iOS 11 goes live. Apple's new operating system doesn't support them.
Some developers haven't updated their apps to support iOS 11. If you're concerned about which apps might not work with iOS 11, you can check to see if an app is still 32-bit.
Go to Settings, General, About, and tap Applications. You should see a list of apps that won't work with iOS 11. On our device we see only one: Flappy Bird.
You Can "Test" iOS 11
If you don't want to download the iOS 11 beta on your device you can take the official version of iOS 11 for a test drive, provided you're already on iOS 10.3.3 when it arrives.
For a short time, Apple will allow you to downgrade from iOS 11 to iOS 10. Apple is no longer signing off on iOS 10.3.2 or iOS 10.3.1 so you won't be able to drop back to either of those updates.
It is, however, signing on iOS 10.3.3, the current version of iOS 10, and we expect that to continue through the iOS 11 release.
Most of you will probably want to stick it out on iOS 11 but others might benefit from dropping back down to iOS 10.
Downgrading could help improve your device's performance. It'll also restore iOS 11 features you hate (like Control Center) to their former glory.
Be Ready to Downgrade to iOS 10
If you aren't familiar with the iOS downgrade process, now is a good time to get familiar with it.
Apple won't sign off on iOS 10 forever. We expect the iOS 10.3.3 downgrade loophole to close soon after the release of iOS 11. Probably within a few weeks.
The company won't give you a date on stage or in a press release. It will close it on a day of its choosing without any kind of warning.
Once the loopholes to iOS 10 are closed, they're closed forever. Apple won't magically open the iOS 10 update back up.
If you've downgraded before, you should be in good shape for iOS 11. If you haven't, make sure you get comfortable with the process ahead of the release date.
Avoid iOS 11 If You're Jailbroken
If you want to keep your jailbreak you'll want to avoid the iOS 11 update (and the iOS 11 beta) when it arrives. It's as simple as that.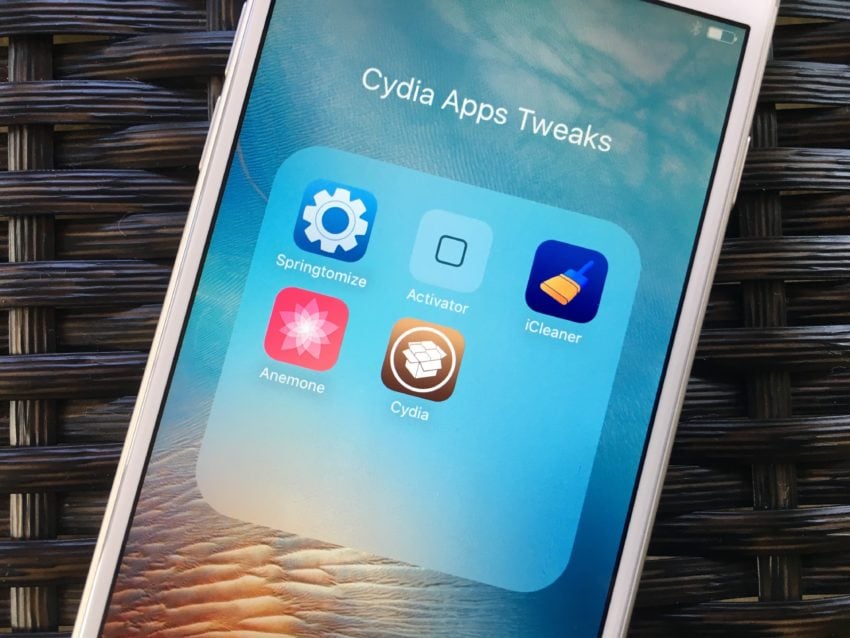 Jailbreak developers have reportedly jailbroken at least one version of the iOS 11 beta. Thus far, they've kept the jailbreak private and it's unclear if they'll release a public jailbreak tool for iOS 11 beta users. At this point, that probably won't happen.
Instead, we'll probably see jailbreak developers save the iOS 11 jailbreak for the official version of the software. Unfortunately, there's no telling how long it might take.
To be safe, you'll want to avoid iOS 11 when it arrives.
If You're in IT, Start Getting Ready
If you work in IT you should start prepping for iOS 11's arrival.
BlackBerry recently posted a blog telling IT professionals they need to be proactive ahead of the iOS 11 release date. The company says "iOS 11 will present challenges that IT will have to overcome in order to support mobile workers on the new OS." From the blog:
Make sure your users have the latest version of all apps, as many third party apps will require updates to run properly on iOS 11. Most app updates will be downloaded automatically to a user's device, provided they have auto-update enabled. That said, it may still be worthwhile to communicate the importance of using the latest apps for iOS 11, and to encourage users to update manually.
BlackBerry, like many others, believes Apple will release iOS 11 sometime this month.
You Don't Need to Install iOS 11 on Release Day
The iOS 11 update is a huge upgrade and its been generating a ton of buzz since Apple's WWDC 2017 announcement in June. You might be feeling some of that excitement. If you are, you might be tempted to download the iOS 11 update right when it's released.
For some of you, particularly those using the iOS 11 beta, that's a sound plan. Many others will be better off taking a rain check. For a few days at least.
Apple won't force you to install iOS 11. The choice is yours. So make sure you make the right call for you and your device.
There are plenty of reasons to avoid installing on day one. For instance, new iOS updates tend to wreck havoc on older devices. If you own an iPhone 5s, consider waiting a few days for feedback about iOS 11 performance to emerge.
Take your time with iOS 11. Dig into feedback if you need to. This way, you're aware of the update's potential benefits and problems.
Wait a Few Hours
When Apple releases iOS 11, it will release it to everyone at the same time. This is one of the perks of iOS but it can create problems.
Apple's improved over the years but we still see issues strike iPhone and iPad users right when an iOS update gets released.
Many people have Apple's iOS releases down to a science so the company's servers tend to get slammed with requests right during the first hour on release day.
This usually leads to prolonged download times, something that could extend your installation time past the one hour mark.
If you don't want to deal with long download times or any of the other nonsense that typically accompanies big releases like iOS 11, wait a few hours before installing.
These initial server and download issues typically dissipate after a few hours. And once they do, you should be able to install iOS 11 without dealing with these issues.
3 Reasons Not to Install iOS 10.3.3 & 9 Reasons You Should
Install iOS 10.3.3 If You Want Better Security
If you value your security, you'll want to seriously consider downloading the iOS 10.3.3 update on your iPhone, iPad, or iPod touch.
iOS 10.3.3 brings 24 security patches addressing vulnerabilities plaguing Contacts, Messages, Notifications, and Safari.
It also includes a patch for a potentially dangerous Wi-Fi exploit dubbed "Broadpwn." That patch alone is a great reason to install iOS 10.3.3 right now or in the immediate future.
If you failed to download previous versions of iOS, your iOS 10.3.3 update will bring even more security features.
If you passed on iOS 10.3.2, iOS 10.3.3 will deliver 23 additional security patches for potentially dangerous issues.
If you skipped iOS 10.3.1, your iOS 10.3.3 update will bring its lone security patch. If you skipped iOS 10.3, iOS 10.3.3 will bring its monster list of patches to your device.
The iOS 10.3 update delivered over 60 known patches for potential exploits. That's substantial, even for a milestone upgrade.
If you skipped the iOS 10.2.1 update and/or the iOS 10.2 update, iOS 10.3.3 brings their security patches with it. The iOS 10.2.1 update had 14 important patches on board. You can see them all right here.
If you failed to install Apple's iOS 9.3.5 update, iOS 10.3.3 will also bring the three crucial security patches it delivered last year. These patch up serious security problems that could potentially expose your calls, contacts, texts, and emails.
These patches enhance the security on your iPhone, iPad and iPod touch making them ideal for those of you who store sensitive files/data on your device.

As an Amazon Associate I earn from qualifying purchases.