iOS 9 Release: 5 Things You Should Do Right Now
The exact iOS 9 release date still isn't confirmed but it's getting closer. With a release on the horizon, we take a look at five things you should do right now to prepare for the iOS 9 release for iPhone, iPad and iPod touch.
In June, Apple announced its brand new iOS 9 update for iPhone, iPad and iPod touch. On stage, the company outlined many of the key iOS 9 details including a few of its biggest features, an iOS 9 beta, and an iOS 9 release date. The iOS 9 release date is confirmed for the fall and we're finally starting to get a read on the exact day that it will arrive.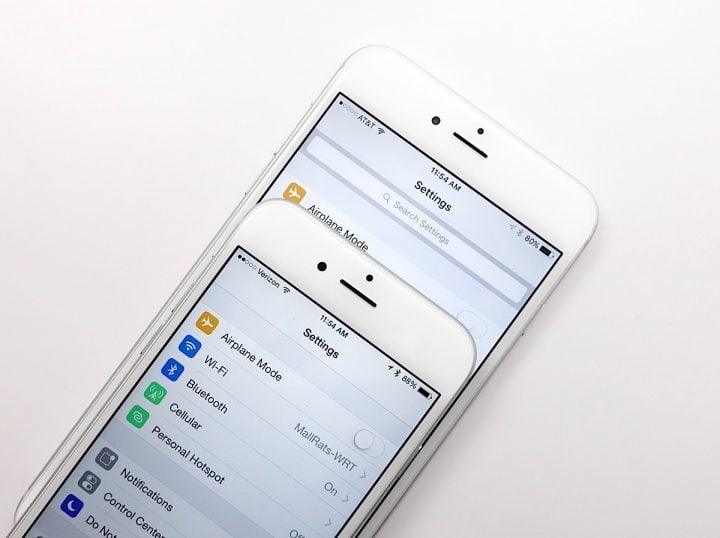 The iOS 9 update is set to bring a collection of features and enhancements to iPhone, iPad and iPod touch models capable of running iOS 8. Included in the change log will be a tangible hour long boost to battery life for iPhone. That, and the update's other features, are driving excitement amongst iOS 8 users.
Problem is, we still don't know when the iOS 9 release date will land exactly. However, thanks to a series of iPhone 6s rumors and some official details from Apple, we've been able to narrow it down.
With an iOS 9 release date getting closer, we want to outline some early tips for those of you eligible to receive the iOS 9 update from Apple. These are the things that we'll be doing ahead of the iOS 9 release date and they'll help you prepare you, and your device, for the big day.
Get Familiar with iOS 9 Right Now
iOS 9 won't look a whole lot different from iOS 8 but it's still going to have a massive change log that's filled with noticeable changes. There's a good chance that some of these changes will impact features or apps that you use the most.
Now is a great time to start getting familiar with the iOS 9 update if you haven't already done so. We never recommend going into a major iOS release blind and we always recommend digging into an update and its performance ahead of its public release. There are a few ways to do this.
First, take a look at our iOS 9 vs. iOS 8 walkthrough. It will take you through some of the biggest differences between the two pieces of software.
iOS 9 vs iOS 8: What's New in iOS 9
iOS 9 vs iOS 8 Walkthrough - Home Screen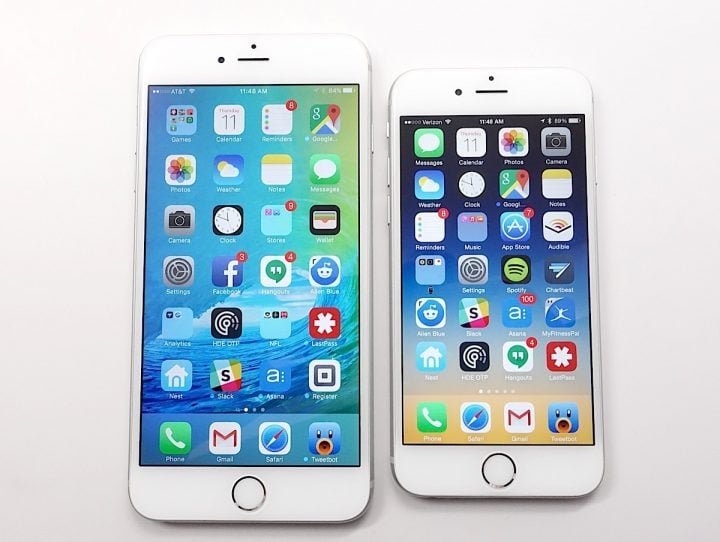 The image above shows that the iOS 9 home screen looks very much like the one on iOS 8. This is not surprising, but you will notice one major change to this screen.
The new iOS 9 font on the home page carries over through settings and apps. It's surprising how much the look of the system can change with a small tweak to a new font.
From the home screen you can now swipe left to a new search screen, and you can still swipe down to Spotlight from any of the home screen pages.
When you upgrade you will also see options to add iCloud Drive to your home screen.
Apple adds two new default iOS 9 apps that you cannot delete. Find iPhone and Find Friends apps now come with the iPhone by default. You can hide them in a folder, but you cannot delete the apps. The Find My iPhone app is a very good addition, while Find My Friends is still not as widely used.
We also recommend getting familiar with the update via Apple's iOS 9 website and via the iOS 9 beta. iOS 9 beta 5 delivered some brand new features that you should be aware of including the brand new iOS 9 backgrounds that you can actually download on your device right now.
You should also dig into feedback from iOS 9 beta users. The iOS 9 beta isn't the final version but their feedback could alert to you potential bugs and problems with specific updates.
You also have another option at your disposal. You can try out the iOS 9 beta and get familiar with the changes first-hand. Apple's opened up the iOS 9 beta to the public and you can try it for free as long as you have a working Apple ID. If you decide that it's too unstable for your liking, you can always downgrade back to iOS 8.4.1.
Don't sit on your hands. Try the update or, at the very least, start reading about the changes it's going to be bringing to your device. The more familiar you are ahead of the iOS 9 release date, the better.
Learn About Downgrading
We highly recommend researching the iOS downgrade process right now.
When Apple releases the iOS 9 update, it should continue signing off on the iOS 8.4.1 update. In turn, this should leave a downgrade loophole open.
What this means is that you should be able to install iOS 9 and drop back down to iOS 8.4.1 (nothing older) if you decide that you liked iOS 8 better.
If this happens, you'll probably have a one to two week window to get a downgrade done. Apple typically stops signing one to two weeks after release. You'll want to be familiar with the downgrade process ahead of time so that you're now scrambling after the iOS 9 release.
Our guide will help you get started. Take a look and absorb the information. Who knows, maybe you'll decide to drop back down a few hours after using Apple's new update.
Get Familiar with the Backup Process
Now is a great time to get well acquainted with the backup process.
You'll want to make a backup of your device before you install the iOS 9. This way, if something goes wrong, you won't lose all of your precious data. If you're rocking an older iPhone or iPad with old photos or files, making a backup is going to be extremely important.
We've put together a couple of guides that will help. The first will show you how to backup your device through iCloud. The second will take you through the iTunes backup process.
We highly recommend getting familiar with these processes right now so that you're prepared for Apple's upcoming iOS 9 release date.
Do Some Cleanup
You won't need 4GB of free space to install the iOS 9 update Over-the-Air but we still recommend using this time to do some cleanup on your iPhone, iPad or iPad touch. Now would also be a good time to start preparing your apps for the iOS 9 update's arrival.
The iOS 9 update will require 1.8GB of free space to install through Settings. That's not going to be a problem for a lot of you but for those that are short on space, now would be a great time to figure out what to get rid of.
Maybe you have some old photos or videos that you don't need any more. Maybe you can trim down your list of apps. Or better yet, update them with the latest bug fixes.
Even if you're good on storage, you should still consider cleaning up your device. iOS 9 could change how you use your iPhone or iPad so you'll want to make sure you have some free space just in case. It's also nice to have a clutter-free device.
Prepare for September 16th
And finally, you'll want to make a mental note of the probable iOS 9 release date. Nothing is confirmed but with an iPhone 6s launch date confirmed for September 9th and an iPhone 6s release date likely for September 18th, there's a good chance September 16th will serve as the iOS 9 release date.
You'll want to make sure that you've prepared yourself and your device by 9AM PST on September 16th. That means researching the things we told you about, that means having the proper info handy (passcode, Apple ID), and that means setting aside some time to upgrade and install.
Block an hour or so out in your day (if you can) for the iOS 9 upgrade. This way, you'll ensure a smooth transition to iOS 9 from whatever you're on.
If can't do that on September 16th or you find yourself unprepared, take your time. iOS 9 won't be going anywhere and some of you might actually be better off skipping the iOS 9 release date.
iOS 9 Release: 5 Things We Learned in August
iOS 9 Launch Date
One of the most important things we learned about the iOS 9 release is the date on which we can expect Apple to show off its features and announce its release date for the iPhone 6, iPhone 5, iPad Air, iPad mini, iPod touch, and others.
Earlier today, Apple confirmed a media event for September 9th. This is the same day that Apple used to launch the iPhone 6 and iPhone 6 Plus last year and it's expected to be the launch date for the rumored iPhone 6s, iPhone 6s Plus, and Apple TV 4.
While the iOS 9 update might not be the star of the show, there's a good chance that Apple will show it off on stage and confirm its public release date. iOS updates always join new iPhone hardware on stage and there's no reason to expect anything different this year.
Apple will be live streaming the event which means if you're at all interested in iOS 9, you'll want to tune in at 10AM PST on September 9th.