iPhone 8 Fast Wireless Charging Feature Detailed
The iPhone 8 will feature wireless charging. Long a feature of rival Samsung devices, iPhone users had to rely on third party cases and accessories to add this convenient charging method to the iPhone, but that is about to change.
We've heard from two sources that are planning for an iPhone 8 that features wireless charging, and one of those companies is on the record as to how fast the iPhone 8 wireless charging will work.
Allen Fung, GM ofRAVPower, tells Gotta Be Mobile, "Our sources tell us the next iPhones have special technology for wireless charging that we have in this charger. Our wireless charger will wirelessly charge the next iPhones at full speed, as well as being able to charge other mobile devices wirelessly."
Fung is speaking about this RavPower charger coming out this fall which supports 10W of voltage output to deliver faster wireless charging. The charger supports Quick Charge 3.0, which is a Qualcomm technology capable of charging a phone up to 80% in 35 minutes. We've seen Quick Charge technology on Samsung Products and the latest products like the Galaxy S8 and the new Note 8 support Fast Wireless Charging.
In addition to RavPower preparing for the iPhone 8 wireless charging feature, we heard from a major car manufacturer who is including wireless charging in a 2018 model that they believe will work with the iPhone 8 wireless charging standard. This company uses the Qi charging method, which is commonly used in vehicle wireless charging systems and works with the Galaxy S8 and other Android phones.
This news comes on the tail end of iPhone 8 price rumors that put the phone at $999 and also mention wireless charging support as a major feature.  We expect to see the iPhone 8 on stage in mid September with rumors pointing to an event on September 12th, which means a potential iPhone 8 release date a week and a half later on September 22nd.
iPhone 8 Release Date & Time: 5 Things to Expect & 4 Things Not To
Expect an iPhone 8 Release Date in Late September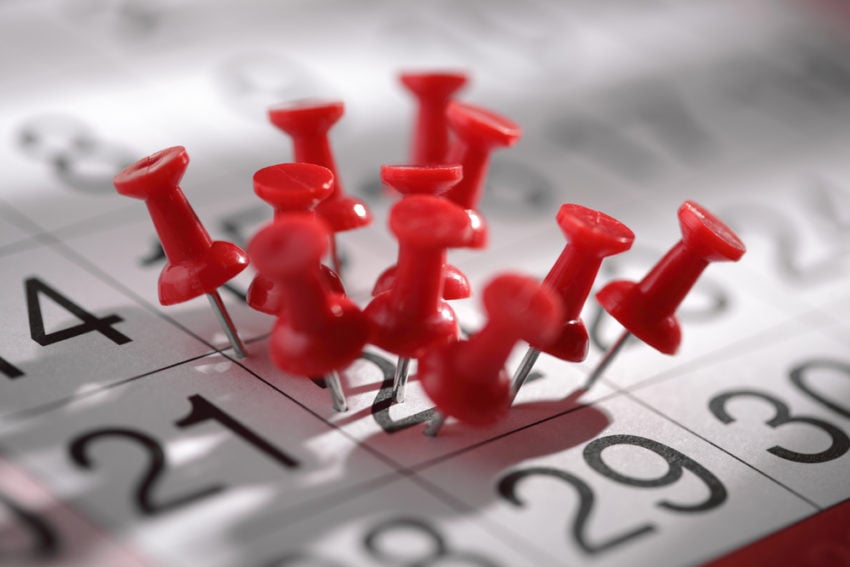 Let's start with the iPhone 8 release date itself.
Anything is possible but at this point, those of you in the hunt for a new iPhone should circle two dates in September on the calendar.
With the iPhone 8 launch date now confirmed for September 12th, we're expecting the iPhone 8 release date on one of two Fridays.
If the company sticks to the standard release protocol we should see the iPhone 8 land on September 22nd or September 29th after pre-orders.
Apple typically releases new iPhones on Fridays and there's no reason to suspect it'll change things up in 2017.
Smart money should be on September 22nd.