KIller iOS 11 Feature Could Make Siri Useful Again
The next major iPhone update is iOS 11, and we are now hearing about an iOS 11 feature that could make you use Siri more often — especially if you love iMessage and even more if you use multiple Apple products.
Siri isn't just about voice control. Apple uses Siri as the predictive engine behind apps in the Today screen and Apple is already using prediction in Messages with the QuickType keyboard that is able to pick up on your conversation style and offer up responses based on the conversation you are having.
With iOS 11, you may see Siri come to new places on your phone and across your devices to make it easier to get things done. Expect to learn about iOS 11 in June and see it alongside an iPhone 8 in the fall.
A new report from The Verifier, outlines Apple's rumored plans to add Siri to iMessage and iCloud. This would bridge the gap between your devices and allow Siri to be more useful on your iPhone, iPad, Mac, Apple Watch and Apple TV.
This new Siri iOS 11 feature could show up in iMessage to help you find answers to questions happening in the conversation. This could be about where to get lunch and then how to get there or a million other possibilities. With iMessage apps and Siri third-party access, this feature seems ready for introduction. Apple already holds a patent Siri in iMessage, which adds to the potential for this to come out this fall.
With Siri iCloud integration you could see the predictive abilities of Siri that show you apps you might need on the Today screen expand to cover all of your devices. The report suggests that this will connect with the Mac and iOS devices to deliver actions . and suggestions no matter which device you use.
Apple added Siri to the Mac with macOS Sierra last fall and the company is already syncing tabs, documents, preferences and even AirPod connectivity across devices.
Samsung is going big with a better personal assistant called Bixby on the Galaxy S8 and Google is now available on most Android phones.
As Google and Amazon both take over your home with Google Home and the Echo with Alexa, Apple may be planning a takeover with new Siri integrations that sync between all of your devices.
7 iPhone 8 Features We Want in 2017
New iPhone 8 Design to Enable Features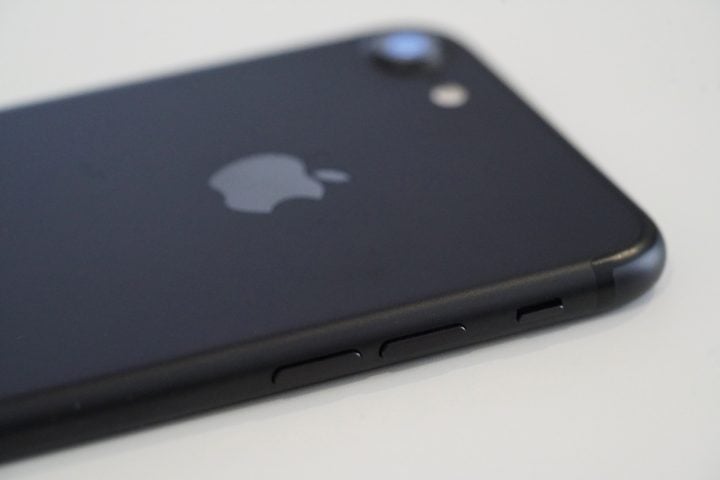 Everyone wants a new iPhone 8 design, but most people don't know what changes they actually want. We're leading off our iPhone 8 feature wish list with a new iPhone 8 design because it is a key part of enabling new iPhone 8 features.
After sticking with a very similar design for three years there is an expectation of major changes for the 2017 iPhone and here are the things we would love to see Apple do with a new design.
Shrink the overall size of the iPhone 7 Plus without lowering the screen size. Apple could do this by shrinking the bezels on the sides and bottom of the iPhone some to offer a smaller overall package. The latest leak from Apple shows how this could happen.
Apple could choose to change where you use Touch ID and how the home button works in new ways to make this happen. The latest designs don't show a home button. We could see a change to Touch ID or a switch to face unlocking.
We definitely don't want a phone that is slim just to be slim, especially not at the price of battery life, but there is something to be said about an iPhone 8 design that trims some fat.
The Jet Black iPhone 7 feels different than all the other colors. While it is more susceptible to scratches it is easier to grip, which is something we can definitely see Apple add to the new iPhone 8.
KGI Securities Analyst Ming-Chi Kou predicts the iPhone 8 design will look include an all glass front and back with stainless steel metal on the edges of premium models. This could come together for an iPhone 8 design that looks like a cross between the iPhone 4s and the Jet Black iPhone 7.

As an Amazon Associate I earn from qualifying purchases.