The first iOS 11.1 beta doesn't bring a long list of changes to the iPhone and iPad but there are still some reasons to consider giving the iOS 11.1 update a go right now.
The iOS 11.1 beta doesn't have new emojis or Apple Pay Cash but it does have a few tweaks that might be of interest to you. If you do decide to install the iOS 11.1 beta on your device make sure you prepare. The software is plagued with bugs and performance problems.
This guide will take you through some tips that might come in handy before, and after, you install the pre-release version of iOS 11.1 on your phone or tablet.
Report iOS 11.1 Beta Problems to Apple
This is a beta so remember to send in bug reports to Apple. This way, its engineers can improve the final version of iOS 11.1 for everyone. Sending feedback about the iOS 11.1 beta is extremely easy.
The beta comes with a Feedback Assistant app that lets you send in feedback on-the-go. It's located on the second page of your home screen. It's also available via the help menu of any app. Simply choose 'Send Feedback'.
If your Feedback Assistant app is busted, you can send your iOS 11.1 beta feedback directly to Apple using the online Feedback Assistant.
Don't be shy about reporting bugs. Your feedback could prevent a nasty surprise from appearing in the final version of iOS 11.1.
Test Your Apps & Services
If you're running the iOS 11.1 beta on a device you rely on for work, school, or just daily life, you'll want to dig into your most important apps and services immediately.
If this is your first time trying a beta, here's the deal. This is pre-release Apple software and pre-release Apple software is notorious for conflicting with apps and services. Apps can and probably will crash. It's the nature of the beast.
If you plan to stay on iOS 11.1 beta for the long haul you need to test all of the software you use on a daily basis. Your browser, your favorite music app, the email service you use at work, the list goes on.
If an important app doesn't run well with iOS 11.1 beta on board, you probably want to drop down to an official version of iOS.
Keep Up with New iOS 11.1 Betas
Apple will almost certainly release new iOS 11.1 beta software as we push toward the official release date, believed to be in late October. Make sure you keep an eye out for these updates.
New iOS 11.1 betas might deliver new features and tweaks and they'll definitely bring bug fixes for beta issues. Be on the lookout for new beta releases around 10AM Pacific Monday-Friday.
Regularly Backup Your Data
If you store irreplaceable photos, video or other files on your device, make sure all of those files are present after you install the iOS 11.1 beta.
Most of your data should transfer properly. That said, we've heard some horror stories in the past, mainly from people who failed to backup their device prior to installing beta software.
If you backed up before you installed iOS 11.1 beta you should be good to go but it's still important to comb through your files to make sure. The job doesn't stop there though.
We highly recommend making regular backups of your device during your time on beta software, just to be safe. Once a day if you're extremely paranoid, once a week if you aren't.
Have Fixes for iOS 11.1 Beta Problems Handy
The iOS 11.1 beta isn't perfect. Far from it.
Early adopters are running into a variety of issues including severe battery drain, lag, random reboots, sound problems, and Apple Music problems, 3D Touch issues, and App Store problems.
Even if you take perfect care of your phone or tablet, you're bound to run into an iOS 11.1 beta problem. Each beta will have its own collection of issues so you need to be prepared.
It's important to have a list of bug fixes stored in your head or on your computer. Our list of fixes for the most common iOS 11.1 beta problems is a great resource to bookmark.
Don't rely on Apple support to help you solve your problem(s).
Keep Your Battery Charged
Severe battery drain could strike your device at any moment. If you're near a computer and a charger it won't matter. But what if you aren't?
Keep your battery charged close to 100% before leaving the house. And if you're going on a lengthy journey in the car, plane, or train, we recommend using a battery case (if you have one) or bringing a battery bank (again, if you own one).
If you don't already own a case, take a look at our guide to the best iPhone cases.
Keep an Eye on the Downgrade
If the iOS 11.1 update starts giving you trouble, you can drop down to iOS 10.3.3, iOS 11.0.1, or iOS 11.0.
As of right now, you can downgrade to three official versions of iOS. Apple will, at some point, stop signing off on iOS 10.3.3 and iOS 11.0. Once it stops signing on those updates you will no longer be able to downgrade to them.
The company typically closes up downgrades one to two weeks after it releases a new update so we expect them to close up in the near future.
The iOS 11.0.1 downgrade will remain open as long as the update remains the most up-to-date version of iOS 11.
Monitor iOS 11 Jailbreak News
Jailbreak developers have reportedly cracked iOS 11 but don't expect an imminent jailbreak for iOS 11 or the iOS 11.1 beta. That said, if you're looking to jailbreak Apple's new operating system, you'll want to keep an ear to the ground just in case something does get released.
Dig Into iOS 11.1 Features
Once you're on iOS 11.1 beta, make sure to dig into its changes.
The iOS 11.1 beta isn't loaded up with new features but there are some changes you'll want to be aware of. The change log is small but some of these tweaks might get you excited.
If this will be your first time upgrading to iOS 11, do take a look at our iOS 11 vs. iOS 10 walkthrough. It will take you step-by-step through the biggest, and smallest, changes in iOS 11 and iOS 11.1 beta.
4 Reasons Not to Install iOS 11.4.1 & 8 Reasons You Should
Install iOS 11.4.1 for Better Security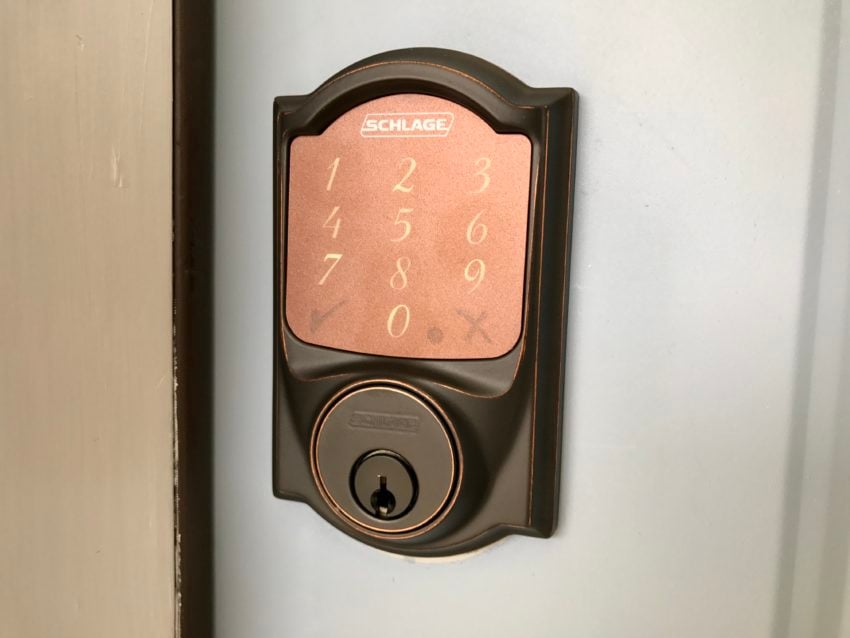 Apple's iOS 11.4.1 update comes with 15 patches for potential security issues. If you value your security, you should think about installing it today.
iOS 11.4.1 also comes with a USB Restricted Mode that disables the Lightning port on your iPhone or iPad if a device hasn't been unlocked or connected to a computer using a passcode within a certain amount of time.
The new setting is located in Settings > Face ID/Touch ID & Passcode. There you'll see a new toggle for USB Accessories. It's toggled off by default.
This provides an added layer of protection and prevents the use of cracking tools like GrayKey.
If you skipped iOS 11.4, your iOS 11.4.1 update comes with 30+ patches aimed at improving your device's security. This makes it an essential download for most iPhone and iPad users.
If you missed any of Apple's previous iOS updates, your iOS 11.4.1 update comes with a lot more.
If you skipped iOS 11.3.1, your version of iOS 11.4.1 comes with iOS 11.3.1's four security patches.
If you skipped iOS 11.3, your iOS 11.4.1 update comes with 27 additional patches for potential exploits. Those of you lingering on iOS 11.2.6 would be wise to make the move sooner rather than later.
If you missed iOS 11.3, your iOS 11.4.1 update also includes a new privacy feature. When an Apple feature wants to use your personal information, an icon now appears with a link to access detailed information about how your data will be used and protected.
If you're running iOS 11.2.5 or older, you're currently exposed to an issue that lets people send a specific character that will crash an iOS-powered device and block access to the Messages app. It can also block apps like Facebook Messenger, Gmail, Outlook, and WhatsApp.
The iOS 11.2.6 update's main purpose was to patch up this issue. If you skipped iOS 11.2.6, you'll get these enhancements with iOS 11.4.1.
If you skipped iOS 11.2.5, you'll get 10 additional security patches including one for the malicious chaiOS link exploit.
If you're running iOS 11.2.2 or below and receive a certain GitHub link through your Messages app, your iPhone or iPad can lockup or respring. The Messages app will also become unusable.
If you're on iOS 11.2.1, your iOS 11.4.1 update includes security improvements to Safari and WebKit to mitigate the effects of Spectre.
Apple's iOS 11.2 update fixed several problems, but it also brought problems of its own including a potentially nasty zero-day iOS HomeKit vulnerability.
The vulnerability, discovered by Tian Zhang, allowed for unauthorized control of HomeKit accessories including garage door openers and smart locks.
Apple quickly rolled out a server-side fix, but the company restored full functionality with the release of iOS 11.2.1. If you skipped iOS 11.2.1 and use HomeKit, you should download iOS 11.4.1 right now.
If you skipped iOS 11.2, you'll get a few more patches with your iOS 11.4.1 update. Apple's iOS 11.2 update delivered 11 patches including one for Mail and one for Wi-Fi.
The iOS 11.2 and iOS 11.2.1 updates also patched up a widespread security issue called "Meltdown." Apple says its analysis suggests it "has the most potential to be exploited."
Meltdown affects all iOS 11 powered devices so we highly recommend downloading iOS 11.4.1 if you skipped iOS 11.2.
If you skipped iOS 11.1.2, iOS 11.1.1, and iOS 11.1, you'll get additional patches with your iOS 11.4.1 update.
The iOS 11.1 update delivered eight security patches including a fix for a serious Wi-Fi vulnerability called KRACK or Key Reinstallation Attack. KRACK is an exploit that targets the common WPA2 encryption protocol.
If you're just now making to move from iOS 10 (or whatever you're on) to iOS 11, your iOS 11.4.1 update will come with even more security-related features.
Apple's first iOS 11 update delivered several patches for potential exploits. iOS 11 also comes with new security features aimed at keeping your data safe.
In iOS 11 you can't establish trust with a PC using fingerprints alone. You'll also need to put in a full passcode in order to gain that trust.
If you want to protect the data you store on your iPhone, iPad, or iPod touch, you should make your move to the latest version of iOS. This is particularly important for those of you running older versions of iOS.

As an Amazon Associate I earn from qualifying purchases.