Samsung Galaxy Android Q Update: 7 Things to Expect & 3 Not To
Google's confirmed Android Q which means Samsung Galaxy users are starting to wonder about the future. Samsung hasn't confirmed its Android Q plans yet, but here are a few things you can expect from the company's Android Q roll out for Galaxy phones and tablets.
Samsung's Android Pie update is finally picking up steam. The company's pushed the upgrade out to the Galaxy S9, Galaxy Note 9, Galaxy S8, Galaxy Note 8, Galaxy A series, Galaxy J series, and Galaxy Tab S4 with more updates on the way in July and August.
Some Galaxy users are focused on Android Pie and for good reason. There are still a bunch of devices stuck on Android 8.0 and Android 8.1 Oreo. Samsung also continues to improve on its One UI with occasional software updates.
That said, the arrival of Android Q has piqued the interest of many users and we're getting questions about Google's newest operating system.
Android Q is official and it's currently in beta testing for the Pixel, Pixel XL, Pixel 2, Pixel 2 XL, Pixel 3, Pixel 3 XL, and devices from popular Android OEMs like Essential, LG, OnePlus, and Sony.
The official version of Android Q isn't going to hit Galaxy devices in August. Google's on the sixth and final Android Q beta release, but the final release is probably a few weeks away.
That said, we should see an Android Q beta hit select Galaxy devices in 2019. And if we're lucky, it'll land a lot sooner than the Android Pie beta did back in 2018.
Samsung is reportedly working on the Galaxy S10 Android Q update which means we could see a beta, and the official release, land a little bit faster than usual.
Many Galaxy users are curious about what might happen down the road so we've put together an early Samsung Galaxy Android Q roadmap.
In this early guide to the Samsung Galaxy Android Q update we'll take you through some things you should, and shouldn't, expect from the update and the release.
Some parts of the release are extremely difficult to predict at this stage, but we can make some educated guesses based on Samsung's Android release protocol.
Expect a Samsung Galaxy Android Q Beta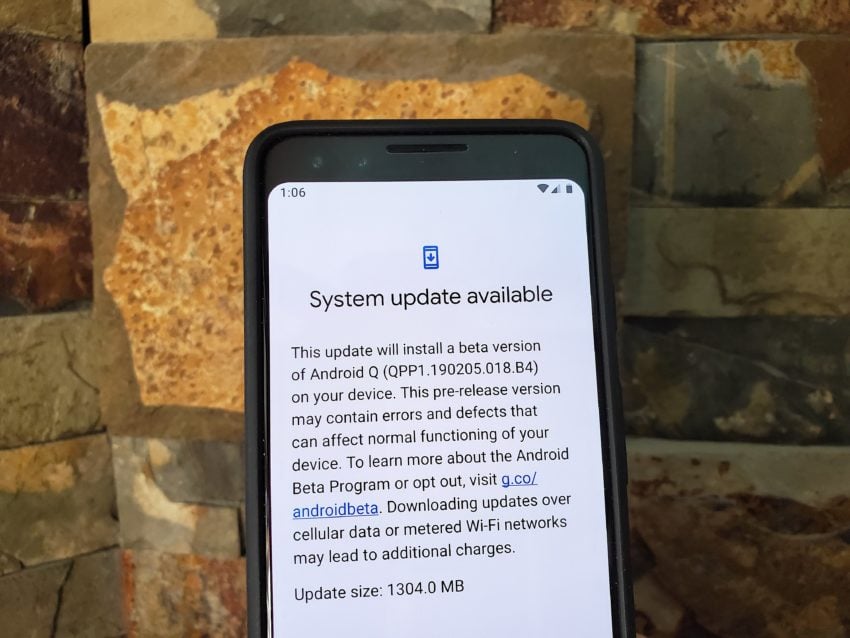 The first Galaxy Android Q updates are months away and the official release might not land until the end of the year. Fortunately, some of you will be able to try the update long before that via a beta.
We don't have any official details, but you can expect Samsung to bring an Android Q beta to select devices ahead of the public release.
Last year, select OEMs joined Pixel devices in the early, pre-release Android Pie beta.
Samsung devices weren't part of this beta, but the company offered its own Android Pie beta through its Galaxy Beta Program. Samsung's beta came months after the official Android Pie release.
It looks like the company is sticking to this game plan for Android Q because Samsung isn't part of Google's early Android Q beta program. Still, you can expect Samsung to release an Android Q beta for select devices down the road.
Samsung's expanded its beta program to non-flagships. The company released the Android Pie beta for the Galaxy S9, Galaxy Note 9, Galaxy S8, Galaxy Note 8, and Galaxy A series. The company used to limit the beta to its flagship Galaxy S phone.
In other words, you can expect the Galaxy S10, Galaxy Note 9, Galaxy S9, and others to take part in the Android Q beta when the time comes.
Keep an eye out for information about the beta in late August and September.