5 Reasons to Not Buy the Nintendo Switch
Maybe you've read all the praise for it on the web. Perhaps, it was your friend that first told you about it and got you excited. Whoever it was, it's almost a sure bet that they spoke highly, or at least, excitedly about Nintendo's new console. The Nintendo Switch is like nothing we've ever seen before. Its dock might fool you into thinking that it was designed for the living room but it wasn't. The Nintendo Switch is as much the successor to the Nintendo 3DS as it is the Nintendo Wii U. That doesn't necessarily mean that you should buy the console. In fact, there are lots of things that indicate you shouldn't buy the Nintendo Switch.
For sure, we knew that there'd be some reasons for users to stay away. Even the Nintendo Switch reveal hinted at some issues gamers have never had to confront. The process of transforming it from handheld console to living room gaming console is a bit complicated. One has to remove the wireless controllers from their rails on the side of the device, then slot them into a grip that doesn't charge them. There's a dock involved too. In the days and weeks after the reveal, the real cost of owning the system starting to climb. Getting a grip to charge the Joy-Con Controllers when not docked with the system costs extra, and that's just one of the Nintendo Switch accessories gamers might find themselves in need of.
Read: 9 Exciting Things the Nintendo Switch Can Do
Also, in those early days, it was clear to see that the Nintendo Switch games line-up was going to be a bit light. That much hasn't changed. Skylanders Imaginators, Super Bomberman R and 1-2 Switch aren't exactly must-have exclusive games. Because of this, all the pressure is on The Legend of Zelda: Breath of the Wild to attract new users. So far, the game has held up its end of the bargain but people are going to want variety at some point soon.
The Nintendo Switch is new and exciting. It's a breath of fresh air in a sea of other consoles fighting over how great graphics are and how fast they can get video games with 4K resolutions. The Legend of Zelda: Breath of the Wild is a fantastic game. That doesn't mean you should rush out and buy a Nintendo Switch. In fact, unless you absolutely love that franchise there's no reason to.
Nintendo Switch's Online Functionality is Seriously Lacking
If you're used to the modern conveniences of online gaming, the Nintendo Switch is not for you right now. There's not much happening there, really.
Nintendo has used the idea of free online play during the console's early months on store shelves as a lure for gamers. I suspect that this isn't really about generosity. Looking at the game's line-up on the console, the company couldn't charge for online access today if it wanted to. No one would be able to justify the expense.
Gamers will pay for multiplayer access; Xbox Live and PlayStation Network have proven this. You need good games to get them interested in doing so. For all its greatness, and it is an amazing title really, Legend of Zelda: Breath of the Wild doesn't offer any online play at all. That's a big problem when it's the best-selling game on the platform. Anyone that has a Switch, has Breath of the Wild. Of the 9 games available in the Nintendo eShop today, only Bomberman and Fast RMX offer multiplayer.
The full Nintendo online gaming experience isn't expected until this fall, though Mario Kart 8 Deluxe's launch on April 28th and Splatoon 2's launch in the summer will give the system a multiplayer boost.
The Nintendo Switch Game Selection is Paltry
That issue with online play rolls into another reason that you shouldn't buy the Nintendo Switch right now. Its game selection is weak.
The system launched with just Super Bomberman R, 1-2 Switch, Shovel Knight: Treasure Trove, Shovel Knight, Just Dance 2017, Fast RMX, SnipperClips and I Am Setsuna. There's Breath of the Wild and Skylanders Imaginators too. As I've mentioned, The Legend of Zelda: Breath of the Wild is a terrific game but it highlights the shortcomings of the rest of the line-up. Just Dance 2017 and Skylanders Imaginators are re-released versions of games available on the Xbox One and PS4.
Read: 15 Exciting Nintendo Switch Games
This problem will ease with time, Mario Kart 8 Deluxe, Splatoon 2 and Super Mario Odyssey will boost the console's profile throughout 2017. Still, buyers of the Nintendo Switch today have some limited options. It's either Breath of the Wild or casual games that might not completely scratch your gaming itch.
The Real Cost of Owning a Nintendo Switch
You have to consider the practical implications of adopting a new console. While not specific to the Nintendo Switch in general, getting up and running with a new system costs cash. The Switch's design and available bundles make this more of a concern.
$299 does get you a lot of what you need. Included with every system is a Joy-Con Grip, the console, 2 Joy-Cons with straps and a television dock. That dock even comes with the HDMI cable you need to connect it to a television set. For the best experience, you'll want more than what's in this box, though.
They're innovative, but the Joy-Con controllers don't feel like a replacement for a normal gamepad. If you want the Nintendo Switch Pro Controller you'll need to invest $69.99. A Joy-Con Grip that charges the wireless controllers so that you can play connected to a television set without worry is another $29.99. You'll need to factor in the cost of a game too. None of your old games will work with this new system. Breath of the Wild will set you back another $60. Nintendo doesn't include any titles with the system, even showpiece 1-2 Switch.
Read: Nintendo Switch Deals: Where and How to Save on Your New Console
It's almost certain that Nintendo will release versions of the console that come with bundled games by the time the holiday season rolls around. You could at least save yourself $60 by waiting for such a bundle to appear.
Nintendo Switch Has Some Serious Hardware Defects
New technology always has issues. No one still talks about the iPhone 4 reception issue that caused headaches for millions. The long-running jokes about the Kinect for Xbox One not being useful in Europe and Asia because of the smaller living room sizes have subsided. Ask people who lived through those issues and they're still upset about them.
Read: 12 Nintendo Switch Problems & Fixes
Nintendo Switch suffers from some serious hardware issues that should make anyone think twice before buying. Owners have reported bad Wi-Fi reception, shaky wireless for the left Joy-Con Controller and screens that are too easy to scratch when using the Nintendo Switch Dock. Reports indicate a lot of people with console have screens with dead pixels.
All seem like hardware issues that could take the company some time to get right. Meanwhile, the console is so hard to find that no one can guarantee you an exchange for one that's properly working.
The Nintendo Switch Software is Sparse
The last reason that you should not buy the Nintendo Switch right now is its software. To put it nicely, Nintendo left a lot out of it.
Some of what is missing is understandable. Netflix, Amazon and other video services aren't "differentiators", according to Nintendo's Reggie Fils-Amie. He's right. They aren't. He goes on to say that Netflix for Nintendo Switch is happening at some point.
Some other things that are missing are less forgivable.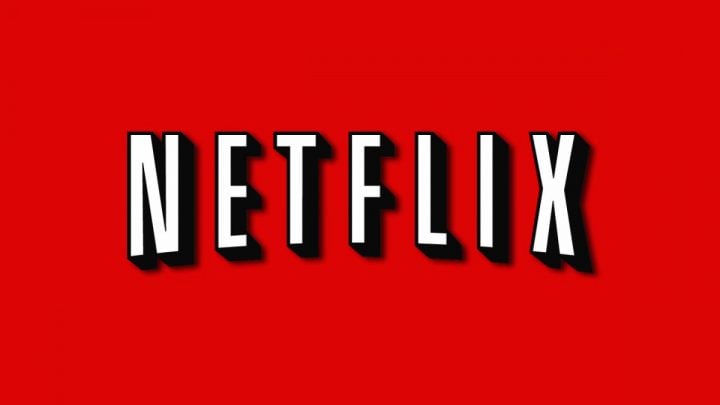 There's no way to share a digital game that you've purchased easily. As such, you'll end up buying the game for every kid in your house with a Nintendo Switch or making them share a physical title. We all know how hard that last one is going to be.
You can't transfer saves from one Nintendo Switch to another. As it stands, if you break your console and need to replace it, you'll be starting your games over. Everyone suspects this is because the company doesn't want players sharing hacked save files, but the reasons for it are moot. This issue alone would have doomed some other consoles. Also, Nintendo is still using a Friend Code system that should have never made it to another console generation.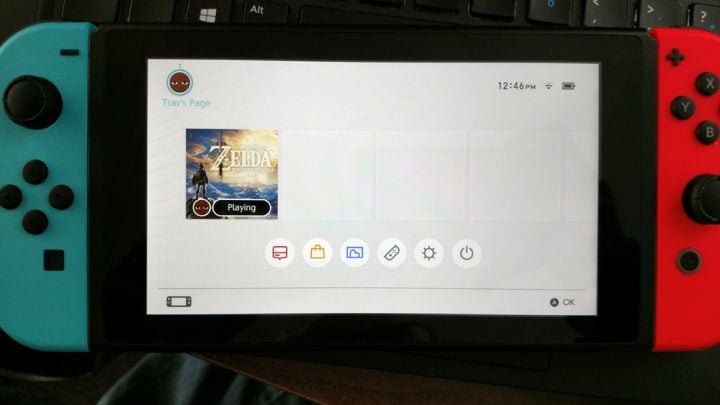 On their own, each of these reasons would be cause for reflection. I'd encourage you to ask yourself whether you truly need the Nintendo Switch at this moment and go from there. Together, they're enough to make me question why anyone that doesn't love The Legend of Zelda: Breath of the Wild would buy a Nintendo Switch right now.
At some point in the future, this will be the forward-thinking, medium-pushing console that we all think that it can be. It's not there yet. Save your money, and hold out for some good deals this fall and winter.
10 Best 2017 Nintendo Switch Games Coming
Sonic Forces
Featuring three protagonists, Sonic Forces will offer platforming and an all-new story when it arrives on video game consoles – including the Nintendo Switch – in 2017.
We know that Sonic Forces lets gamers create their own characters. Players must base this character on one of seven different classes that come with their own advantages and abilities. Sonic Team calls these custom characters "Avatars," and there are hundreds of cosmetic items for Sonic Forces players to add some style to their creation.
You can skip the custom character mode and enjoy two generations of Sonic game play: 2.5D and 3D. The 2.5D mode offers the classic side-scrolling Sonic experience from your childhood. 3D Mode plays more like Sonic Unleashed. All game worlds and characters are three-dimensional, just like they would be in a modern game.

As an Amazon Associate I earn from qualifying purchases.