7 Things to Know About the iPhone SE iOS 14.1 Update
Apple's pushed an iOS 14.1 update to the iPhone SE and the firmware has the potential to help, or hurt, your device's performance.
After a lengthy stint in beta, iOS 14 is now available for iPhone SE models around the world. Apple's decision to push iOS 14 to the iPhone SE means owners can delay an upgrade to a new device and hold onto the device for another year or more.
The iPhone SE's iOS 14 update is a big one. It's packed to the brim with new features including upgrades to Messages, Widgets on the home screen, an upgraded Maps app, and a whole lot more.
As we push toward the end of the year, Apple is starting to refine the operating system. In late September, Apple released iOS 14.0.1. More recently the company pushed a new iOS 14.1 update to iPhone SE users.
iOS 14.1 is a milestone release and it brings important bug fixes for issues plaguing the operating system.
Many iPhone SE users, us included, have made the jump up from iOS 14.0.1. And while a lot of the feedback about iOS 14.1 has been good, we're also hearing about various issues ranging from minor bugs to serious performance problems.
Try Starz or HBO Free with Amazon Channels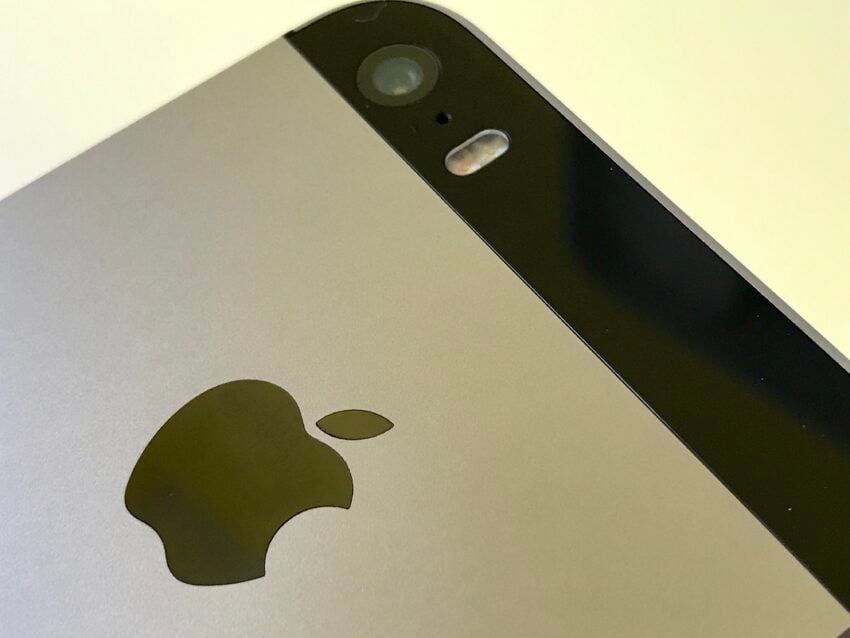 If you decide to push ahead with the installation, note that iOS 14.1 requires a fairly large download if your device is already running iOS 14.0.1.
If you're running an older version of iOS on your iPhone SE, the download will be larger. That's because the features and fixes from iOS updates you skipped are baked into the upgrade.
With all of that in mind, we want to take you through the most important things to know, right now, about the iPhone SE iOS 14.1 update.
This walkthrough will guide you through some of the problems plaguing the software, the iOS 14 downgrade status, the iOS 14 jailbreak, and the iOS 14.1 update's performance. We'll also tell you about Apple's plans for the future.
iPhone SE iOS 14.1 Impressions & Performance
We've been using iOS 14.1 on the iPhone SE for several days now and the software is running pretty well.
iOS 14.1 feels about as fast as iOS 14.0.1 and iOS 14.0 did. Most of the time it's pretty fast, but there are also times when the operating system feels a bit clunky.
We've noticed occasional lag when using the keyboard. That being said, we haven't seen any lag when using Control Center or Notification Center, both of which have given us problems in the past. Apps, both first and third-party, open up quickly.
Battery life is stable right now. We haven't encountered any abnormal battery drain. We haven't run into problems with Wi-Fi, Bluetooth, or GPS either.
As for our core apps, which include Slack, Asana, Spotify, Chrome, and Gmail, they're all working fine. If you're running into issues with one or more of your applications, you'll want to download the latest version. Developers are rolling out iOS 14 support updates and they should help.
Besides the occasional lag, we haven't run into any game-breaking issues. If you're feeling leery about the move to iOS 14.1, have a look at our reasons to, and not to, install the software right now.
You Should Prepare for iOS 14.1
If you're gearing up to install iOS 14/iOS 14.1 on your device, make sure you prepare yourself, and your phone, for the move. This will help you avoid serious issues.
If you don't know how to properly prepare for iOS updates, or you just need a refresher course, we've released a pre-installation guide that will take you step-by-step through the process we use before we install new iOS software.
If you don't have a time of time to devote to the pre-installation process, be sure to backup all of the data you store on your iPhone.
Data issues are pretty rare, but it's better to be safe than sorry, especially when moving from one operating system to another.
iPhone SE iOS 14.1 Problems & Fixes
We've heard about a variety of iOS-related problems including abnormal battery drain, Touch ID problems, issues with first and third-party apps, touchscreen problems, Exchange issues, and more.
We expect the list to grow as more iPhone SE users around the world decide to transition from iOS 13 to iOS 14 and iOS 14.0/iOS 14.0.1 to iOS 14.1.
If you're nervous about potentially wrecking your iPhone SE's performance, you might want to hang back and wait for Apple's next batch of bug fixes.
If you happen to run into an issue while running iOS 14.1, you might be able to fix the problem(s) on your own. If you don't know where to start, our list of fixes for the most common iOS 14 problems is a good place to do so.
If your iPhone SE's battery is draining faster than normal, we've got a list of tips that should help you improve the device's battery life going forward.
If you're dealing with bad performance (lag, slow download speeds, etc), take a look at our guide to fixing bad iOS 14 performance.
iOS 14.0.1 Downgrade Closed
If you run into frustrating problems on iOS 14.0.1, note that you can no longer downgrade to the previous version of iOS 14.
Apple has stopped signing on iOS 14.0.1 which means you can't drop your iPhone SE's software back in an attempt to improve performance.
You can't downgrade back to iOS 14.0 or iOS 13 either. That means those of you running older versions of iOS should approach iOS 14.1 with caution. Once you jump up to iOS 14.1, there's no going back.
If you're unfamiliar with the downgrade process, take a look at our guide.
iPhone SE iOS 14.1 Update: What's New
The iPhone SE's iOS 14.1 update is focused on fixing bugs. It doesn't come with any new features. Here's the full list of changes on board.
Addresses an issue where some widgets, folders, and icons were showing up in reduced size on the Home Screen
Addresses an issue where dragging widgets on the Home Screen could remove apps from folders
Fixes an issue where some emails in Mail were sent from an incorrect alias
Fixes an issue that could prevent incoming calls from displaying region information
Fixes an issue on some devices where selecting zoomed display mode and an alphanumeric passcode could result in the Lock Screen emergency call button overlapping with the text input box
Addresses an issue where some users were occasionally unable to download or add songs to their library while viewing an album or playlist
Fixes an issue that could prevent zeroes from appearing in Calculator
Resolves an issue where streaming video resolution could temporarily be reduced at the start of playback
Fixes an issue that prevented setting up a family member's Apple Watch for some users
Resolves an issue where the Apple Watch case material was displayed incorrectly in the Apple Watch app
Addresses an issue in the Files app that could cause some MDM-managed cloud service providers to incorrectly display content as unavailable
Improves compatibility with Ubiquiti wireless access points
iOS 14.1 doesn't have any known security patches on board.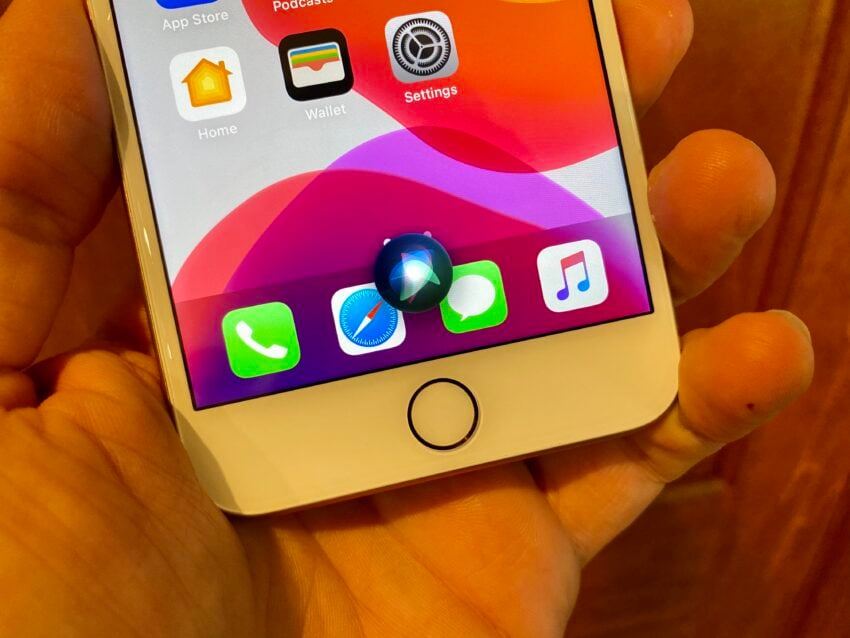 If you skipped iOS 14.0.1 you get its fixes with your upgrade. Here's what iOS 14.0.1 fixed:
Fixes an issue that could cause default browser and mail settings to reset after restarting your iPhone
Fixes an issue that could prevent your iPhone from connecting to Wi-Fi networks
Resolves an issue that could prevent sending email with some mail providers
Addresses an issue that could prevent images from appearing in the News widget
If you're moving up from iOS 13, you get iOS 14.0's features with your iOS 14.1 update.
Highlights from iOS 14 include the new Translate app, improvements to Siri, upgrades to Messages, Widgets on the home screen, and a number of changes to the Maps app.
We've put together a guide that will take you through some of iOS 14's best features and it's worth a look if you haven't spent time digging into the new software.
If you're moving your device up from an older version of iOS 13 you'll get the features and fixes from the updates you skipped. We also have a guide that goes over the latest iOS 13 features and you should check it out if your device is on older software.
What's Next for the iPhone SE
If your iPhone SE is struggling on iOS 14.1, or you're feeling nervous about the move to iOS 14/iOS 14.1, you won't have to wait long for additional fixes from Apple.
The company recently confirmed an iOS 14.2 update and the software is currently in beta testing ahead of an unknown release date. We expect Apple to push iOS 14.2 sometime in November.
If you're interested in iOS 14.2's changes and the beta, have a look at our guide.
iPhone SE iOS 14 Jailbreak
Developers have released an iOS 14 jailbreak tool that's compatible with the iPhone SE.
The developer team behind the Checkra1n jailbreaking tool for iOS has released version 0.11.0 which adds support for iOS 14.0 and the original iPhone SE.
If you've moved to iOS 14 and you think you might want to jailbreak your phone, you can learn more about it over on the official Checkra1n website.
4 Reasons Not to Install iOS 14.1 & 11 Reasons You Should
Install iOS 14.1 for Better Security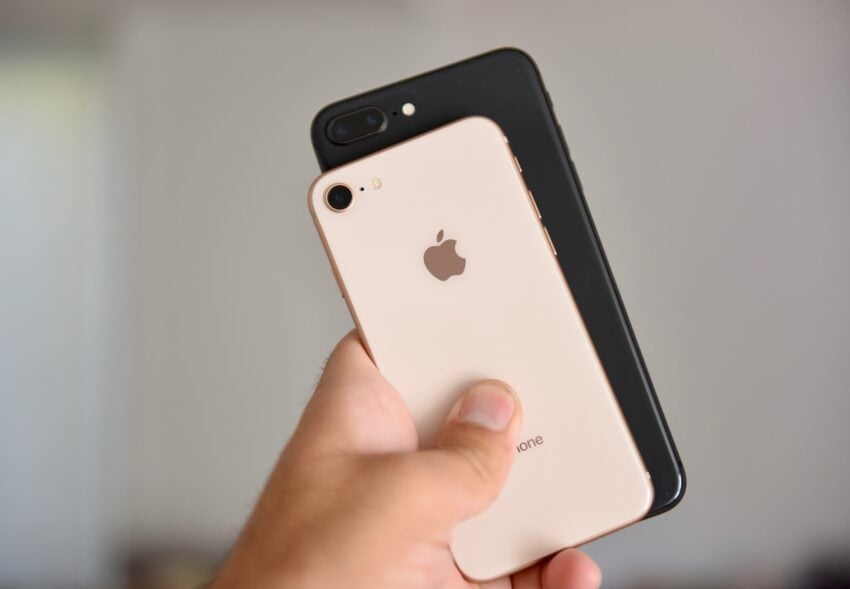 If security is important to you, think about installing the iOS 14/iOS 14.1 update right away.
iOS 14.1 doesn't bring any known security patches to the iPhone, but if you skipped iOS 14.0, you'll get its security updates with your upgrade.
iOS 14.0 brought 11 new security patches to your iPhone. If you're interested in the exact nature of these improvements, you can read about them over on Apple's website.
If you skipped iOS 13.7 or any older versions of iOS 13, you'll get the security patches from those updates with your iOS 14.1 update.
In addition to those patches, iOS 14 comes with some security and privacy upgrades including improvements to Home/HomeKit and Safari.
For instance in Safari, you can now tap the Privacy Report button to better understand how websites handle your privacy.
With iOS 14 on board you can now get information on the App Store that will help you understand the privacy practices of apps before you download them.
There is also a new recording indicator that will appear at the top of your screen whenever an app is using your microphone or camera. You can see if an app has used them recently in Control Center.

This article may contain affiliate links. Click here for more details.