6 Alexa and Amazon Echo Problems & Fixes
The Echo Dot, Echo and Echo Show are amazing devices, but Amazon Echo problems can quickly make using them frustrating and cumbersome. That's why you need to fix them as soon as possible using the tips in this article. The red ring of death on the echo and echo dot struck many users in late December. Many of the outages shoudl be over, but this is what you need to do if you are still not able to use the Echo or Echo Dot.
Echo devices all connect you to Alexa, Amazon's personal assistant. Like Siri, Cortana and Google Now, she uses servers and your internet connection to bring you news alerts, manage your smart home and stream music. Each Echo device's microphones allow it to hear your voice commands from across a room. When everything is working, Alexa makes doing almost anything effortless.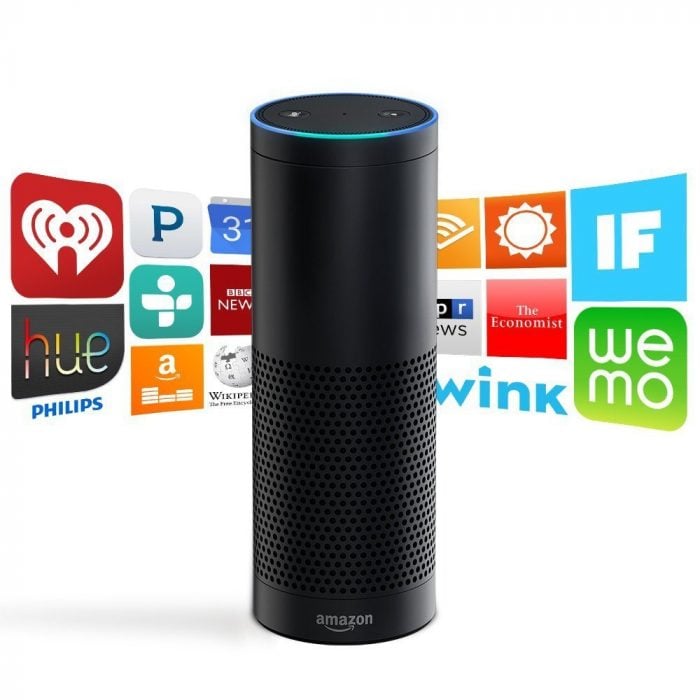 Amazon Echo problems ruin this magical experience. Sometimes, your Amazon Echo may refuse to carry out a command because she can't connect to the internet. Skills, the add-ons that you use to add features to the personal assistant, can stop working without warning. Some users report Amazon Echo problems that can only be fixed with a reset.
Read: What is Amazon Echo & What Can Alexa Do?
Here are the 6 Amazon Echo problems that users report the most and their fixes. Use these to get Alexa back in working order.
Alexa & Amazon Echo Problems
How to Fix Amazon Echo Wi-Fi Problems
Can't Play Music Through Your Amazon Echo
Amazon Echo Skills Problems
Your Amazon Echo Can't Hear You
How to Reset Your Amazon Echo
Alexa Won't Let You Buy Things with Voice
Read: Amazon Echo vs Google Home: Alexa or OK Google?
How to Fix Amazon Echo Wi-Fi Problems
Like every device that connects to Wi-Fi, sometimes Wi-Fi problems can ruin your experience. You may see a red ring on the Echo when Wi-Fi problems pop up.
If this is happening to you, try testing your internet connection on another device to see if it's behaving properly. Your internet is working fine if you can visit sites on a smartphone, tablet or PC over the same connection that your Echo uses. The first thing to do is unplug the device from power, wait about 30 seconds and then plug it back in and try again.
Open the Amazon Alexa app on your phone and update your Wi-Fi settings to get your Echo's internet connection working again. Just tap the Settings and select the device you need to update in the menu. If this doesn't work for you, contact Amazon Support to replace your Echo.

Can't Play Music Through Your Amazon Echo
The Amazon Echo connects to other devices, like your phone, through Bluetooth. This allows you to use it as a wireless speaker system.
If you're having trouble with this, try restarting the smartphone or tablet you're trying to connect to the Amazon Echo. In most cases, this should fix your problem. Go into the Amazon Alexa app on your smartphone or tablet and pair your device with the speaker again if this doesn't solve your problem.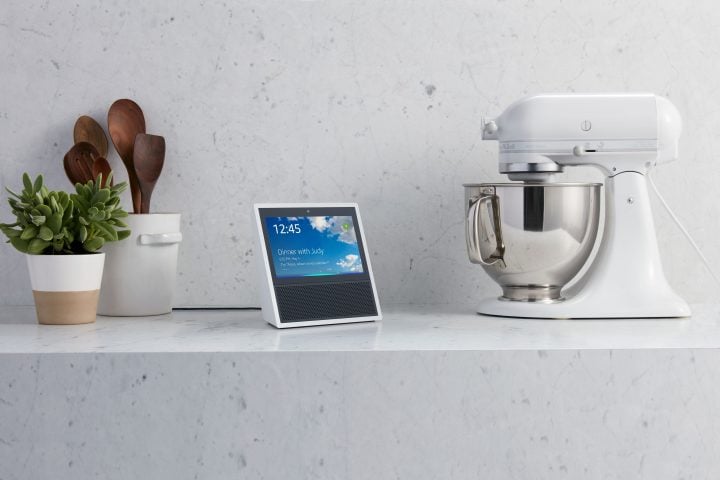 Alexa Skills Problems
You add new features to Echo by adding Alexa skills that developers create. These Skills sometimes stop working without warning.
To fix Alexa Skills problems, open the Amazon Alexa app on your smartphone or tablet. Tap the menu button in the top-left corner. Now tap Your Skills. Open the Skill that's giving you problems from the list and tap Disable Skill. Now, go back to the Skills Store and install that Skill again.
Your Amazon Echo Can't Hear You
Sometimes, moving your Amazon Echo, Echo Dot or Echo Show can improve how good it is at hearing your voice commands. Don't shout at the device to be heard. Instead, try moving your device to the middle of the room. That's where Amazon says each Echo device's speaker array works best.You may also need to turn down a TV that is next to it. Another thing to try is checking to make sure no one pressed the mute button. If the microphone button is red, press it once. You can also try unplugging the echo from power for 30 seconds and plugging it back in.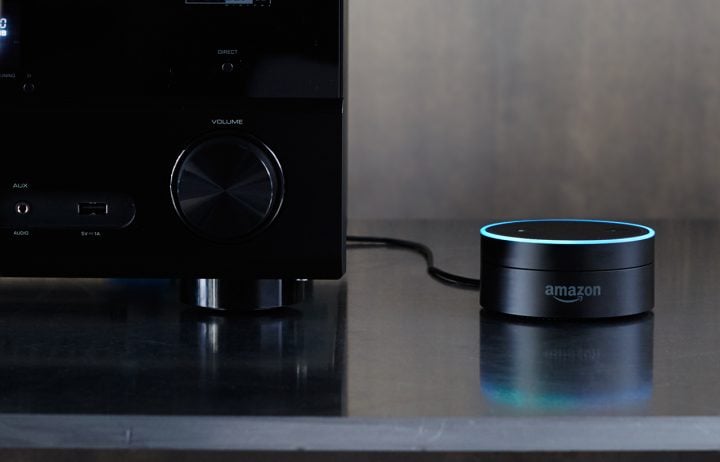 How to Reset Your Amazon Echo
If you can't get your Amazon Echo device to behave correctly, try resetting it. This will take it back to factory settings so that you can set it up again through the Amazon Alexa app on your smartphone or tablet.
Reset the Echo by sticking a safety-pin into the reset hole on the base of the device.
To reset an Echo Dot that doesn't have volume buttons, unplug it from your wall and leave it unplugged for one minute.
Reset an Echo Dot with volume buttons by holding the microphone off and volume down buttons together for 20 seconds.
On the Echo Show, go to the Settings app. Next, tap Device Options. Finally, tap on Reset to Factory Defaults.
Press and hold the Wi-Fi/Bluetooth button and the Previous button on the Amazon Tap for 12 seconds.
Don't forget to open the Amazon Alexa app on your smartphone to get your Echo configured with all your settings again.

Alexa Won't Let You Buy Things with Voice
To purchase things with an Alexa voice command, go into the Alexa app's Settings area. Now, make sure that the Purchase by Voice switch is blue. Don't forget to check your Manage 1-Click Settings to decide what credit or debit card Amazon bills your voice purchases to.
Additional Reporting by Josh Smith.
19 Cool Things Your Echo and Alexa Can Do
Stream Music From Spotify, Apple Music Amazon Music, Pandora & More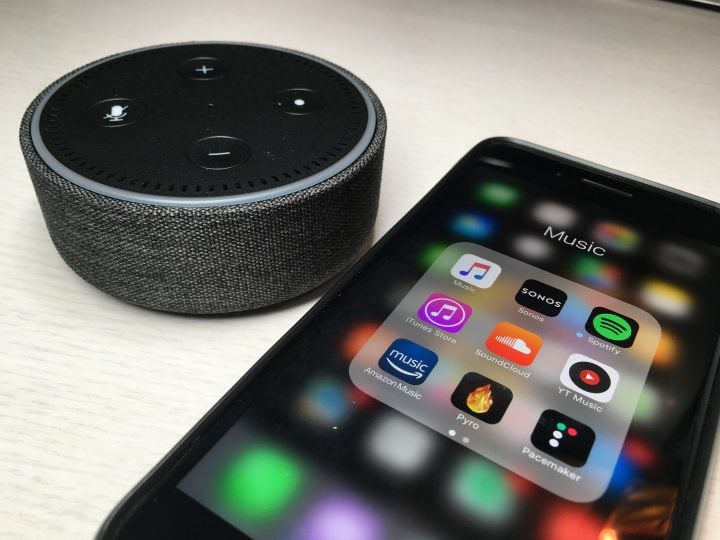 Alexa can stream music from Spotify to the Echo, Echo Dot or a paired Bluetooth speaker. You can also stream Amazon Music, Apple Music, TIDAL, Pandora, iHeartRadio or TuneIn radio to the Echo using your voice.
Open the Alexa app and tap on the menu in the upper left. Tap on Settings and then on Music & Media. Tap on the account you want to use and then link to your account by logging into the account. You need to have Spotify Premium installed for this service to work with Spotify.
You can log into all the accounts you have and when you ask Alexa to play you can say "on Spotify" or on a different service to choose where to listen. On the bottom of this page, tap on Choose default music services to pick the service Alexa should use if you don't specify.

As an Amazon Associate I earn from qualifying purchases.