Her are the best iPhone X cases to protect your expensive new phone, add a wallet or dress it up to stand out in a sea of black and silver iPhones.
Not all iPhone X cases are equal. If you are looking for a way to keep your nearly bezel-less iPhone safe these are your best options. We've updated this list with some excellent new cases that offer bright colors and cool styles, as well as with cool new protective options and one that keeps bacteria at bay.
Many iPhone X cases also fit the iPhone Xs, but not all of them will. Here's our list of the best iPhone Xs cases to protect your new iPhone.
We found out the hard way that phones like this are easy to break from even a short drop after shattering the corner and part of the screen of the Galaxy S8+ after a very short drop. Even if you buy a $10 iPhone X case for your $1,000 iPhone, you will be better than just carrying it naked in your pocket.
Here are the best iPhone X cases you can buy to protect your new iPhone investment from drops, damage and to actually make it waterproof.
x-doria Defense Lux iPhone X Case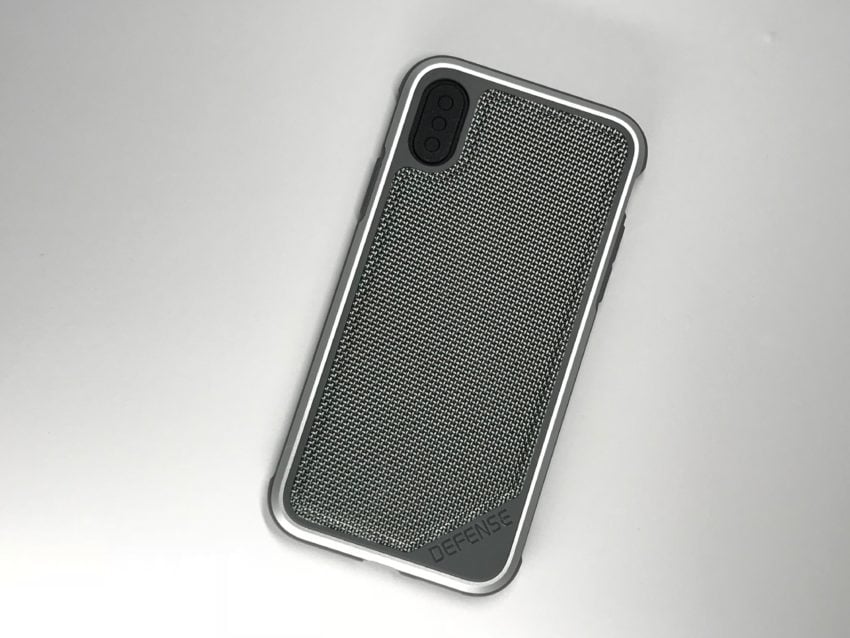 The x-doria Defense Lux iPhone X case is amazing. This case looks great, feels awesome and offers military grade drop protection without adding much bulk.
We love the look of this case in Ballistic Nylon and Black Carbon on the iPhone X. These cases not only offer a cool look, but the back is actually textured like the material listed. The Ballistic Nylon case has a soft, but grippy feel to the back just like you'd expect from looking at it. The Black Carbon feels like textured carbon fiber and looks awesome.
We didn't mean to, but we did drop our iPhone X in this case and our doorbell camera caught it on video. The case iPhone survived without any problems.
x-doria designed this case to protect your phone from drops up to 10 feet on concrete and there is . sound channel to direct the speaker towards you instead of straight out the bottom. The raised edge keeps the screen safe when setting the phone face down on a table.
$34.99 at x-doria

As an Amazon Associate I earn from qualifying purchases.