Destiny vs Destiny 2: What Returning Gamers Need to Know
On September 6th, Destiny 2 will arrive with all-new mechanics and other upgrades. That's why you need to compare Destiny 2 to Destiny before you pre-order. This new game is more than the relaunch Destiny The Collection was.
These differences begin with the new game's story. Bungie, the title's developer, was heavily criticized for Destiny's uninteresting and slightly confusing narrative. In fact, the game's story was so strange that it spawned memes and jokes for months after its release. With Destiny 2, the studio is trying something different. The game's story is filled with cutscenes that add context for missions. It's also filled with voice actors that you may recognize from television. For example, Suits' Gina Torres plays one of the game's main characters. Lance Reddick, from Bosch, plays another.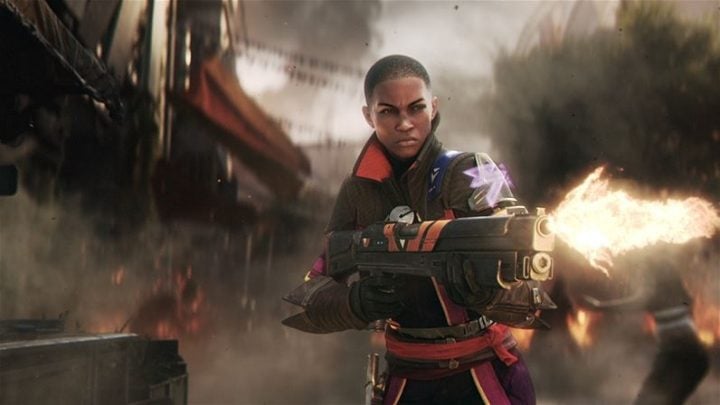 Read: 4 Reasons Not to Pre-Order Destiny 2 & 4 Reasons You Should
Outside of the story, there are changes that make Destiny and Destiny 2 even more different. To underscore the story, Destiny 2 only imports a character's likeness. It doesn't bring over their gear. Also, Destiny 2 introduces new classes and abilities that add some variety to the game's combat. They're meant to encourage you to create more than just one character.
Read: Destiny 2 Release Date, Features & Details
The Destiny 2 release is just days away. Here's everything that you, as a returning player, need to know about the game for Xbox One, PS4 and Windows PCs.
All About the Destiny 2 Story
You will get your first taste of what's new in Destiny 2 the moment you start the single-player. Again, it's been refreshed to better focus on what's happening in the game universe and why those events are important. You should never feel like you don't have context for what your character is doing.
This new story centers around the Red Legion and its leader, Dominus. The Guardians have used the Traveler and the powers that it grants them to protect The Last City for a long time. Dominus Ghaul and the Red Legion attack a year after what happened in the Destiny: Rise of Iron expansion because he feels that the Traveler should have granted powers to the Cabal instead.
Defeated, the Guardians have no choice but to retreat from The Last City and scatter across the solar system. As they do, Ghaul hijacks the Traveler and takes away the powers it granted every Guardian. Destiny 2, according to Bungie, is a redemption story that is more compelling than the scattered, murky story Destiny told.
Read: Destiny 2 Pre-Orders Which Edition Should You Buy?
What Happens to Your Destiny 2 Character
Ghaul and the events that force Guardians to abandon The Last City are directly related to your in-game character. Rather than let players continue with their existing Guardian, Bungie separates veterans from everything that their character in the original game had.
Only class, race, gender, face, hair and marking selections of characters that are level 20 or more and completed the Black Garden mission from Destiny's story will carry over. Everything else about your character – and that includes in-game currency – will stay behind.
Destiny 2 Character Classes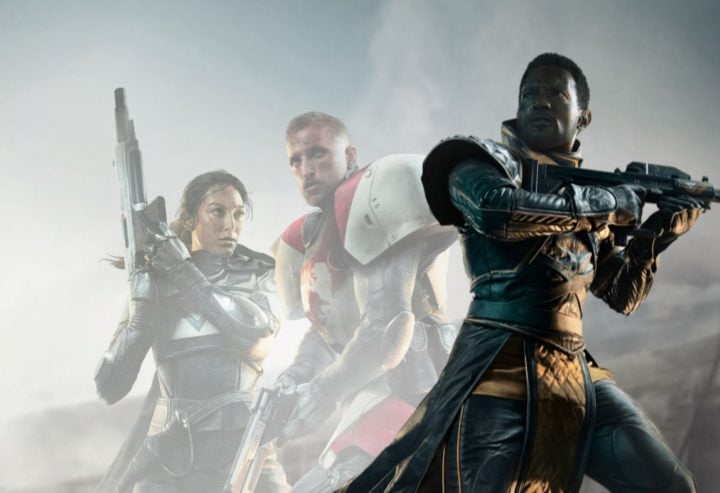 If you decide to leave your old Guardian behind to create a new one, don't expect any new classes. Bungie hasn't added any with Destiny 2. Your character's class determines the upgrades, special abilities and sub-classes they can handle.
There are new subclasses based on your character's overall class. Hunters have a new sub-class called Arcstrider. Arcstriders can move around quickly, and they have a staff as a weapon. Warlocks get the new Dawnblade subclass for Destiny 2. The Daybreak power that Dawnblade characters get access to strikes down enemies while in the air. Finally, there are Titans. Their new subclass is called Sentinel, and it allows you to protect your character from damage with a shield.
Read: 5 New Destiny 2 Features Worth Upgrading For
New Planets and Areas in Destiny 2
Prepare for very different surroundings. That's because you get to see more of the in-game world than you did with the first title.
Because they've lost The Last City, Guardians are forced to scatter among the other habitable areas in the Solar System. Titan and Io, two moons that weren't available in the original game are places you can visit in Destiny 2. Titan is a moon of Saturn, and Io revolves around Jupiter. There's a new planet called Nessus that you can visit with your Guardian.
The European Dead Zone, a sort of dangerous, no-man's Land that was a competitive multiplayer map in the original game, is an entire social area in Destiny 2. This area includes a new dedicated social space called The Farm. Bungie gave gamers their first look at this expanded multiplayer zone during the Destiny 2 Beta for Xbox One and PS4.
Bungie plans to add new content with 2 large expansions coming after the game launches.
Read: Destiny 2 DLC Release What to Expect
New Adventures for Destiny 2
Expect to visit most of these places as you go on Adventures. That's the official name for what you'd really consider side-missions. These missions come from characters in the game that you can't control, and they focus heavily on exploration, according to Bungie. Each world that you visit has a boss that you may have to fight to claim new armor and weapons. Patrols are returning from the original game, however, they're easier to find thanks to larger maps.
One of the biggest changes you can expect is Destiny 2's lack of forced orbit visits. That is, you never have to go to orbit before you can go to another location in the game to explore. This frustrates Destiny players even today.
Big Changes for the Crucible
Finally, there are some very big changes in Crucible, and they're going to take some getting used to. Some of these changes will help players find matches easier. Others are designed to better balance online combat in the game. Also, there are some new multiplayer modes to choose from.
Every game mode in Destiny 2 features just eight players divided into two teams. That's a big change from the game modes in the original title. They required six or twelve total players. Any game mode that didn't work well with this new limitation has been scrapped.
Countdown is one of the new online competitive modes you can try when you get your copy of Destiny 2. Each team has a base, and your objective is to plant your bomb in the other team's base or defend your base from your opponents. After the bomb is planted, the stakes change. The team that planted bomb has to defend it until it detonates.
In Survival, the Crucible's second new mode, you and your team must survive for as long as possible without running out of lives. Everyone shares the same amount of lives.
Now that you have a general idea of what you can expect from Destiny 2, be sure to place your Destiny 2 pre-order now. The game launches on PS4 and Xbox on September 6th. The PC version of the title doesn't launch until October 24th.
4 Reasons Not to Pre-Order Destiny 2 & 4 Reasons You Should
Pre-Order to Get Early Access to the Destiny 2 Beta
Gamers that place a Destiny 2 pre-order won't spend hours downloading the files they need for the Destiny 2 Beta. They will get time with the game before it's opened to the public.
The Destiny 2 Beta opens to PC players on on August 28th for anyone that pre-orders a PC copy of the game. The open beta starts on August 29th, and everyone will attempt to play the game then.
Open betas come with hiccups, and gamers create long loading times by trying to play at the same time. It also takes a long time to download the necessary files through the Blizzard Battle.net software.