189 PS4 & Xbox One Fallout 4 Mods You Should Try Right Now
Visible Companion Affinity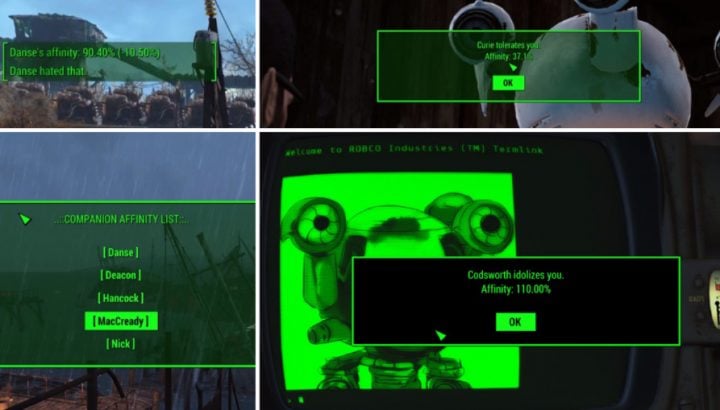 The Visible Companion Affinity mod for console allows you to see how much affinity you're getting from each interaction. That's big.
With this mod installed you can see exactly how much it increases when you do something good and exactly how much it decreases when you do something your companion doesn't like.
The video below will give you an idea about how this works.
If you hate having to guess at your Companions Affinity level, this mod will come in handy during your questing around the Commonwealth.

As an Amazon Associate I earn from qualifying purchases.