How to Prepare a Surface Pro 4 for Sale
Don't just ogle a new 2017 Surface Pro with updated internals and features that your model doesn't have. Learn how to prepare a Surface Pro 4 for sale and use the money you earn to upgrade to Microsoft's latest model.
Preparing a Surface Pro 3 or Surface Pro 4 for sale is a smooth process if you follow these steps. Within hours, you will have your Surface Pro packaged up and ready for its next owner. Then you can use the pictures you've captured and the information you've gathered to list it for sale. You will also have a backup of all the files that were on your Surface Pro. Later, you can use this back up to get started on your new PC.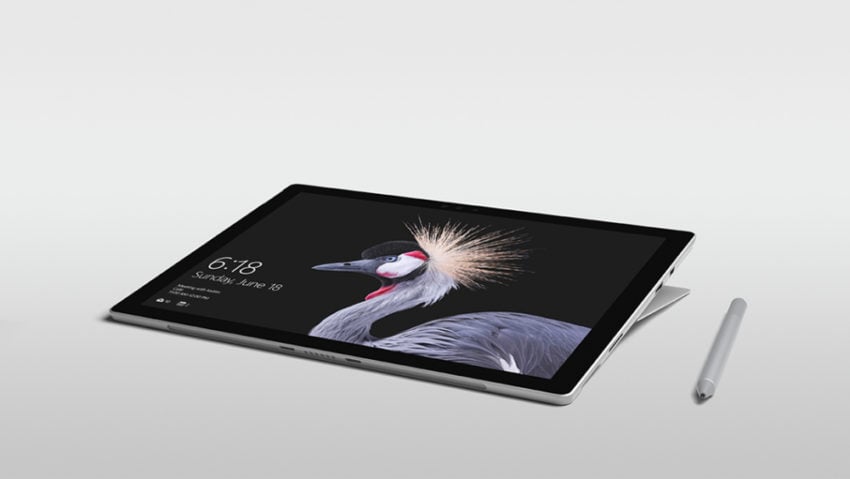 If you're ready to upgrade or earn some extra cash, clear your afternoon and prepare your Surface Pro for sale with this breakdown.
Read: 2017 Surface Pro vs Surface Pro 4
Step 1. Prepare for Your Listing
Whether you're selling your Surface Pro 4 for store credit or selling it to someone, your first step is to gather information about your system. This makes the sale process easier later.
Record Model Your Surface Pro 4 Model Information
Grab a pen and some paper. Detach your Surface Type cover and turn your Surface Pro 4 around in your hand.  Use the pen and paper to note any scratches or imperfections in your Surface Pro's aluminum shell, buttons or its screen.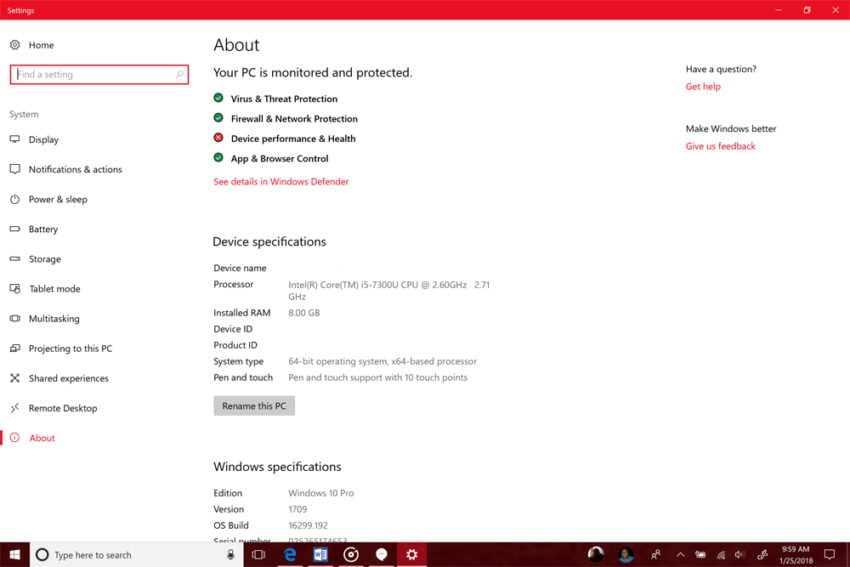 Next, its time to gather information from Windows itself.
Turn on your PC and click on the search box in the bottom-left corner of your screen.
Type About Your PC into the search box and tap the Enter key on your keyboard.
Add the processor name and RAM you see on your screen to the sheet of paper you've noted everything else about your Surface Pro on.
Write down the accessories you plan to sell with your Surface Pro 4 and you're done gathering all the information you need for a sale.
Step 2. Back Up Your Files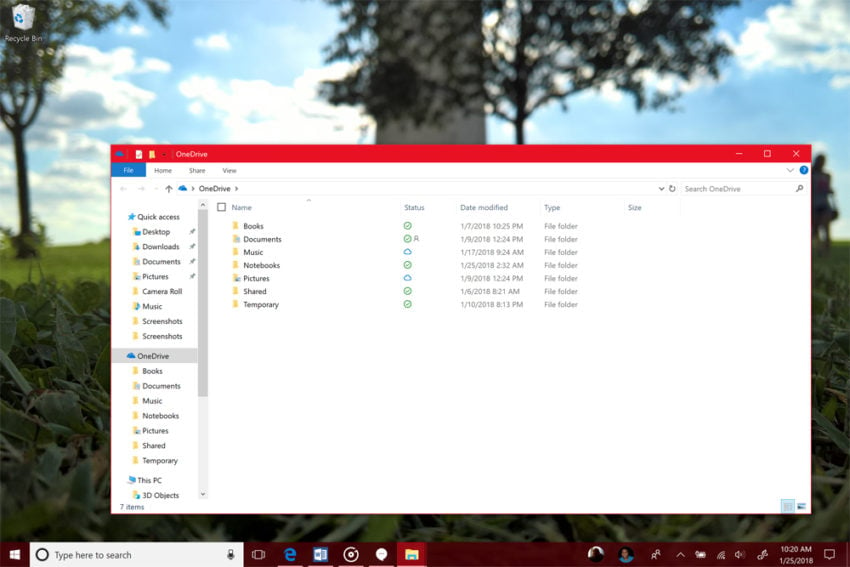 It's time to create a copy of all the stuff on your Surface Pro 4. Only skip this step if you create regular backups on a cloud storage service or don't have anything on your PC that you want to keep.
How to Create a Back Up with a Hard Drive or a Flash Drive
Find a flash drive or hard drive with the same amount of storage as your Surface Pro and begin copying your files folder by folder. If you'd like to create an image of everything your Surface Pro 4, use Gotta Be Mobile's How to Back Up Files in Windows 10  walkthrough as your guide. Remember to copy every song, photo, video and document. Don't leave anything important behind.
How to Back Up to OneDrive
If you don't have a hard drive or flash drive large enough to copy your files and don't want to purchase one, use OneDrive to create copies of your files. It's Microsoft's cloud storage service and it's built into Windows 10, so you don't need to download anything new to your Surface.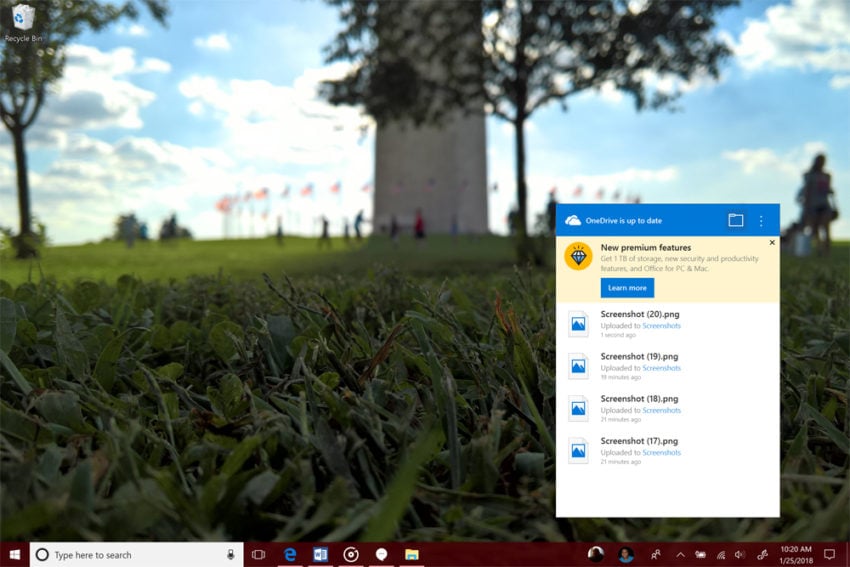 Click on the cloud icon in the bottom-left corner of your screen. If you don't see one there, click on the up arrow.
Set up OneDrive if you haven't already. The first 5GB of storage is free. Click on the folder icon in the pop-up menu once the set up is complete.
Now drag all the files you'd like to back up to the OneDrive folder. Status icons in the bottom-left corner of each icon will tell you when every file is safely on OneDrive.
Read: OneDrive vs Dropbox: What Windows Users Need to Know
Make Sure You Can Download Your Programs Again
Finally, click the Start button in the bottom-left corner of your display to open Start. Don't click on any app or program. Instead, scroll through the list and confirm that you have a product key for every program – like Microsoft Office and Photoshop Express – that cost you money and didn't come from the Microsoft Store.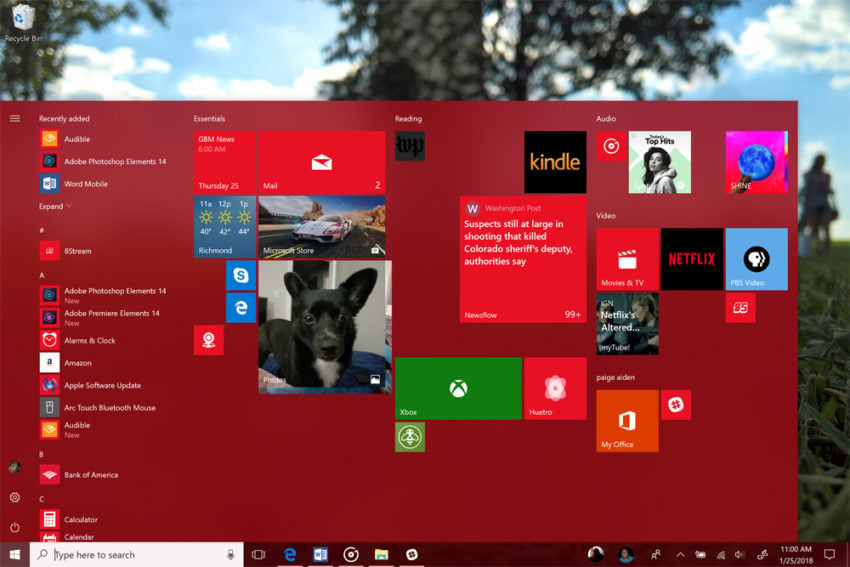 Write these down on another sheet of paper. When you set up your new PC, track down the product keys for these programs. They could be in emails or in your order history on Amazon, Best Buy or the Microsoft Store. If you purchased the programs in a store, look for a box with the code inside.
Step 3. Check Your Surface Pro 4 for a MicroSD Card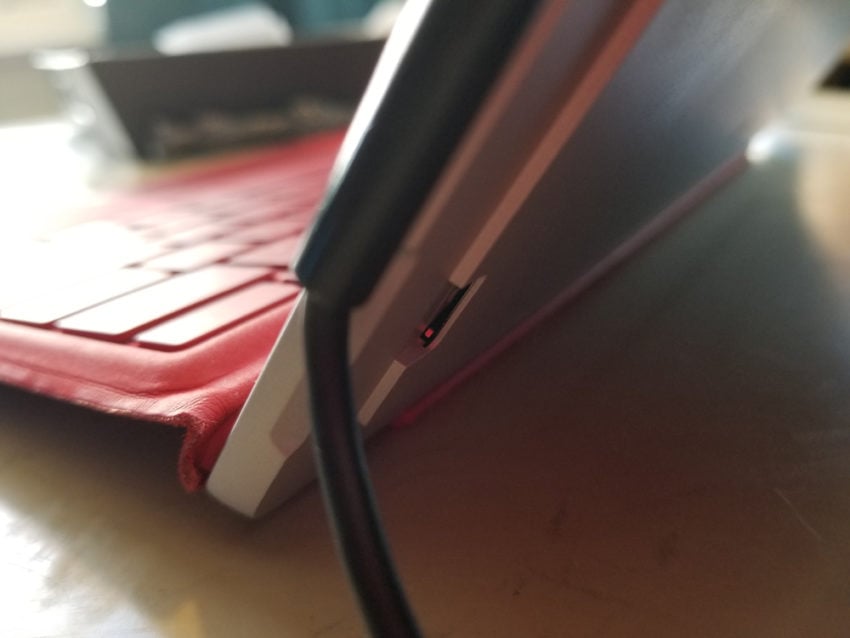 Because the microSD card slot on the Surface Pro 4 is hidden behind its kickstand, it can be really easy to forget that you have one installed. Push the kickstand out with your hand and make sure this slot is empty.
Step 4. Reset Your Surface Pro 4
It's time to remove all your files from your Surface Pro 4 and get it back to factory settings. Each Surface Pro has all the information they need to do this without downloading files or ordering restore media from Microsoft.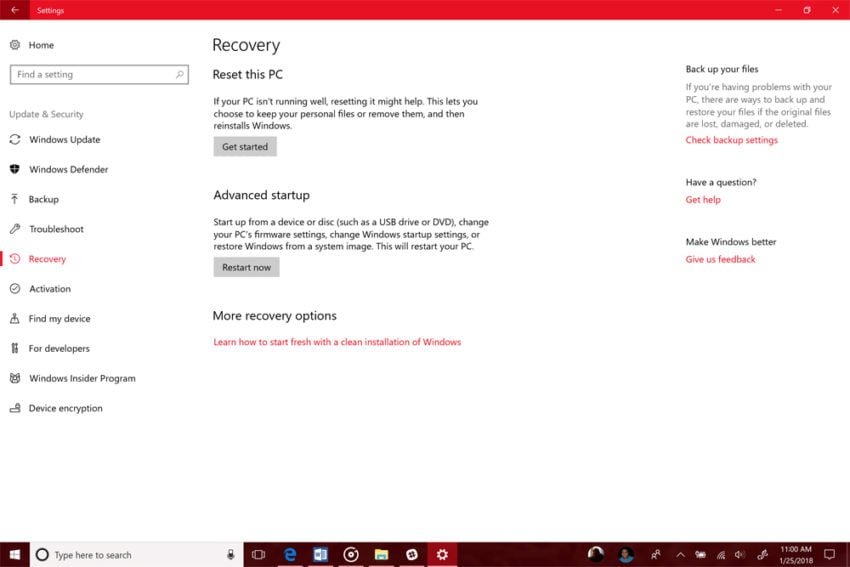 Plug in your Surface Pro 4.
Click on the Start button in the bottom-left corner of your screen.
Click on the Settings cog in the bottom-left corner of Start.
Click Update and Security.
Select Recovery from the menu on the left side of your screen.
Click the Get Started button under Reset this PC. Tell the tool that you don't want to save any files and that you want to fully clean all drives when it asks.
Read: How to Reset a Windows 10 PC
Note that resets can take some time, so it's ok to do something else while the device resets.
How to Create a Restore Drive
Deleting the restore files to create more space or joining the Windows Insider Program can break Reset. In either case, you must create a restore drive. To do that, use Microsoft's online Surface Recovery Tool to get the files you need installed on a flash drive. That flash drive will need at least 16GB of storage and you can't have any other files on it.
Step 5. Clean and Prepare Your Device for Sale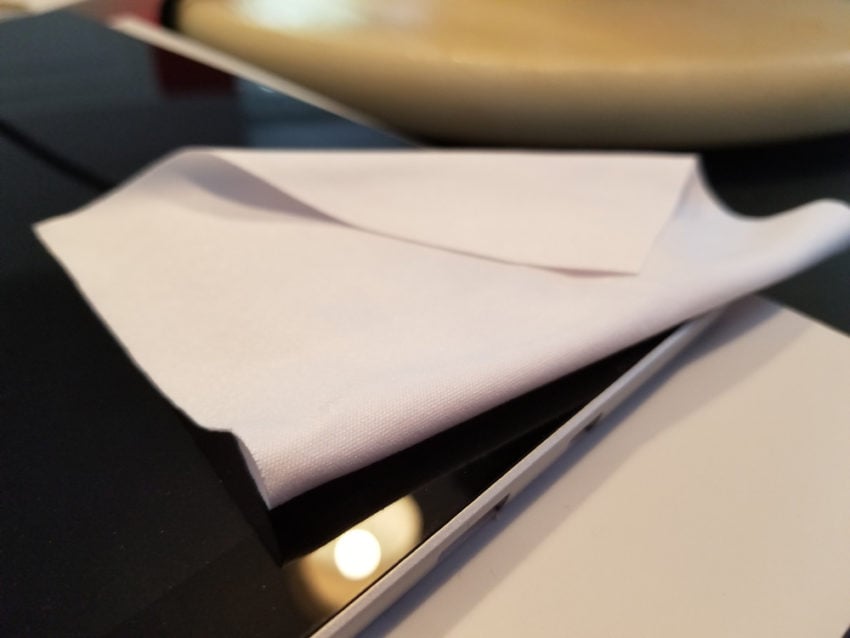 The better your Surface Pro 4 looks, the faster it will sell. Grab a microfiber cloth and your camera.
Cleaning Your Surface Pro 4
Use the microfiber cloth to clean the screen and case of your Surface Pro 4. Be sure to detach your Type Cover and clean the groove that it fits into. Dirt and grime get trapped in there very easily.
Take Photos of Your Surface Pro 4
If you're listing your Surface Pro at an online marketplace, you need great photos. These photos will give buyers a complete idea of what they're purchasing and the condition your Surface Pro 4 is in.
Remove any accessories from your Surface Pro that you plan to keep – like a Surface Pen, Surface Dial or Surface Type Cover. Remember, accessories from the Surface Pro 3 and Surface Pro 4 work with the 2017 Surface Pro, so keep anything that you can still use.
Place anything that you're selling with the Surface Pro 4 beside it, like your power cable or other Surface accessories.
Pull out your smartphone or camera and begin taking pictures of your device with its screen on. Make sure that the room you're in is well-lit so that the pictures give potential buyers a complete look at your system. Capture photos of the front, back and each side of the system. Be sure the accessories are also in the photos.
Sep 6. Box Up Your Surface Pro 4 & its Accessories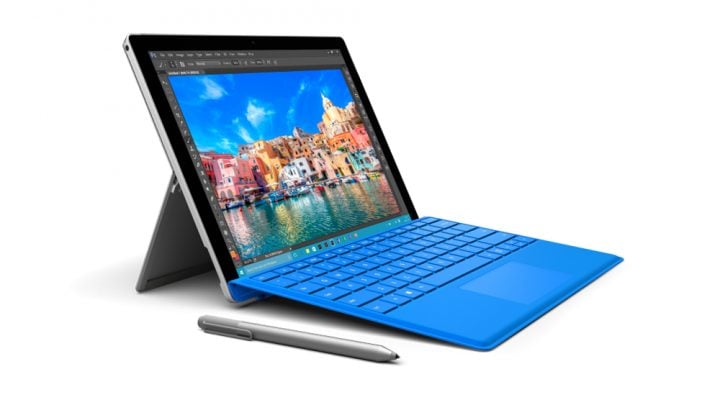 You're now ready to box up your Surface Pro 4 and list it online.
If you want a quick sale, you could trade your system in for store credit at Best Buy or Amazon. GameStop takes electronics trade-ins, too, and you can get cash instead of credit. Their offers are usually a lower than other retailers, though.
For the most money, sell on an auction site that forces buyers to compete with each other. Swappa and eBay are perfect for that. Just remember to consider their fees when you set your starting price.
For the listing, use all the information that you wrote down. Tell buyers how much storage and RAM they're getting. Be sure to list the processor name too. Add those pictures to your listing and you're ready to sell.
Box up your Surface Pro 4 and all the accessories you're selling now. That way, you can quickly get the system to its new owner once you have their payment. If you still have the original box, place the Surface Pro 4 inside it, then place the entire box into a box that can handle shipping.
10 Best Surface Pro Alternatives in 2020
ThinkPad X1 Tablet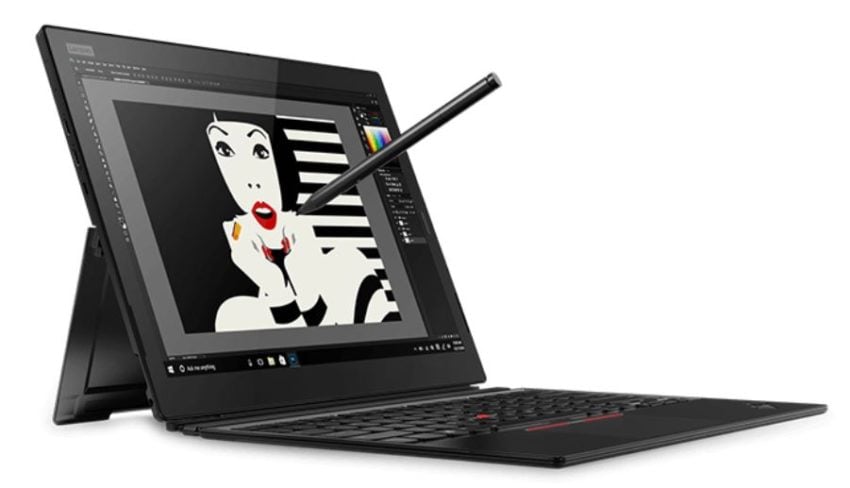 The ThinkPad X1 Tablet offers a lot of great features: a durable shell, an amazing display and Amazon's Alexa personal assistant.

The ThinkPad X1 Tablet has a 13-inch display. And, despite its good looks, the device has passed 12 military torture tests to ensure it can survive dust storms, cold temperatures, drops and spills. Finally, If you don't find Microsoft's Cortana personal assistant useful, the ThinkPad X1 Tablet has the same Alexa personal assistant your Echo smart speakers do. A Surface Pro won't survive a drop or spilled liquid and Cortana isn't as useful as Alexa is.


Read: ThinkPad X1 Carbon, X1 Yoga and X1 Tablet Have Stunning Display and Alexa


The third-generation ThinkPad X1 Tablet has powerful processors, plenty of RAM and other options. Models come with up to an 8th generation Intel Core i7 processor and 16GB of RAM. You won't get stuck waiting for web pages to load or your photo editor to process your touch-ups. If you don't like passwords, use the IR camera on the front of the ThinkPad X1 Tablet to sign into Windows. This 2-in-1 also has a fingerprint reader.

The ThinkPad X1 Tablet's screen detects 4,096 different levels of pressure from its digital pen. Besides that, it's a really detailed display. Windows, your videos and everything else you do on it looks crisp and detailed. Again, it's three times as sharp as an HD display.

Like other Surface Pro 4 alternatives, this Windows 2-in-1 connects to its included keyboard cover using a special slot on its bottom edge. It has Thunderbolt 3 ports for fast data transfers, a MicroSD card reader and a headset jack. With LTE connectivity, you can add the ThinkPad X1 Tablet to your smartphone data plan. You can't do that with a Surface Pro 4.


As an Amazon Associate I earn from qualifying purchases.