iOS 11 Release: 5 Things You Can Count On
We've been taking a close look at Apple's incoming iOS 10.3.2 update but today we want to switch gears and help set your expectations for the upcoming iOS 11 release for iPhone, iPad and iPod touch.
The next iOS release won't be iOS 11. Instead, it'll be a new version of iOS 10.3 dubbed iOS 10.3.2. iOS 10.3.2 will likely be a small maintenance update with bug fixes and security patches.
An iOS 10.3.2 release date isn't confirmed but we expect it to arrive before WWDC 2017 and the unveiling of Apple's next major operating system change.
Apple isn't talking about the iOS 11 update just yet but that should change in a few short weeks when it takes the stage on June 5th to address developers and consumers around the world.
As we push deeper into the year we're starting to get more iOS 11 questions from friends, family and readers. They want to know when iOS 11 is coming out and they also want to know what they can expect from iOS 11 in terms of features.
While some of these questions are difficult to answer in April, there are a few basics we can provide you with.
Here are a few things you can count on when it comes to Apple and the iOS 11 release for iPhone, iPad and iPod touch.
Exclusive iOS 11 Features
Count on some exclusive iOS 11 features for the new iPhone and for newer versions of the iPhone, iPad, and iPod.
You can count on an exclusive feature or two for the iPhone 7s/iPhone 8. The iPhone 7 Plus features a Portrait mode, also known as Bokeh mode, that isn't available on any other iOS devices.
The iPhone 7 also features an updated Taptic Engine that provides feedback when you interact with certain parts of iOS 10. When the Notification Center drops, you'll feel a thud.
The iPhone 6s and iPhone 6 Plus version of iOS arrived with the ability to shoot Live Photos. Live Photos move when pressed thanks to 3D Touch.
Most of the time, these features are exclusive because a device doesn't possess the necessary hardware. For instance, the iPhone 6 and iPhone 5s don't feature 3D Touch. Here are a few other examples:
The iPhone 5 iOS 10 update also failed to bring burst photo mode, slow-motion video mode, and voicemail transcription.
The iPhone 6 and iPhone 6 Plus iOS 10 updates didn't come with the Raise to Wake featured on the iPhone SE, iPhone 6s and iPhone 7.
Nothing is confirmed but we're already hearing about some of the iOS 11 features that could help Apple sell the iPhone 7s/iPhone 8.
The company is reportedly planning substantial upgrades to Siri, iOS' personal assistant. There's also chatter about improved Haptic feedback.
The specifics don't matter at this point. What it boils down to is this.
If you own or are planning to buy a newer version of the iPhone, iPad or iPod touch, your iOS 11 update will be more robust than your friend with an older piece of hardware.
Look for the first iOS 11 features to be confirmed on June 5th during the company's WWDC 2017 keynote.
iOS 11 Beta
You can count on an iOS 11 beta release ahead of the official iOS 11 release date.
The WWDC 2017 developer conference is slated to kickoff on June 5th in San Jose, California. Apple's confirmed a keynote address for 10AM Pacific and it's during that keynote where we'll likely see Apple confirm the early version of iOS 11.
If you're looking to try iOS 11 early, you'll want to circle June 5th on the calendar. We expect iOS 11 beta to be released, for developers, shortly after the keynote.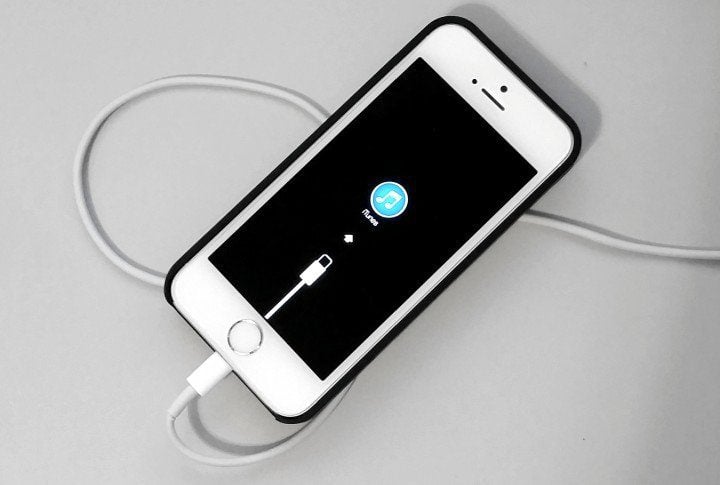 Apple will almost certainly release two versions of the iOS 11 beta: One for developers and one for the free Beta Software Program.
Best case scenario is Apple releases both on the same day. Worst case scenario is Apple waits a few weeks before releasing the free version of the iOS 11 beta.
Developers must pay an annual $99 fee to become a developer and gain access to the beta.
Missing Devices
You can count on some devices being left behind on iOS 10.
Last year, it was iPhone 4s, iPad 2, iPad 3, iPad mini, and iPod touch 5th-gen users who were left behind on iOS 9.3.5. This year, we expect at three two devices to be held back on iOS 10.
Nothing is confirmed but we're confident Apple will keep the iPhone 5, the iPhone 5c and the iPad 4 on iOS 10.
We also wouldn't be surprised if the (recently discontinued) iPad mini 2 made the list as well.
We could see a few others join the list but if you own an iPhone 5, iPhone 5c or an iPad 4, start preparing for life on iOS 10.
We'll probably find out for sure in early June when Apple releases the first version of the iOS 11 beta.
iOS 11 Release Date
You can count on an official iOS 11 release in the fall alongside the company's new iPhone.
Thus far, iPhone 7s/iPhone 8 release date rumors point to another release in and around the month of September.
This has been standard practice for several years now and there's no reason to believe Apple will stray from protocol.
Apple iPhone/iOS release protocol calls for a fall media event where the company confirms the new iPhone and an iOS release date.
Typically, the company releases new iOS software for older devices a few days ahead of the new iPhone release date.
Look for the iOS 11 beta to stretch over several months with a final iOS 11 release date in September or October at the latest.
New Emojis & 64-Bit
There are loads of iOS 11 rumors out there but one thing we expect the release to deliver are new emojis for the iOS keyboard.
Unicode 10 is scheduled to be released in mid-2017 which means iOS 11 could be the update that brings us Face With Hand Over Mouth, Merperson, Curling Stone, T-Rex, Orange Heart, and Person in Steamy Room, and many more.
You can get a feel for what the new emoji characters will look like on the iOS keyboard in the walkthrough video below.
If we use the iOS 10 and Unicode 9.0 release as a guide, look for an iOS 11.x update to bring these emojis to your iPhone and iPad. iOS 10.2 delivered Unicode 9.0 emojis to iPhone and iPad in December.
You can also count on one major shift.
Apple will reportedly drop 32-bit support with the iOS 11 release later this year. This isn't confirmed but all signs point to the change occurring with the release of Apple's next major operating system.
Devs: I'm hearing very clearly iOS 11 won't have 32bit app support at all. Update legacy apps now if you want them to survive past September

— Steve Troughton-Smith (@stroughtonsmith) April 8, 2017
The first real warning signs appeared in the iOS 10.3 beta when a popup started notifying developers their apps needed to be updated. Here is what the popup in iOS 10.3 beta 1 relayed to iPhone, iPod touch, and iPad users:
This app will not work with future versions of iOS. The developer of this app needs to update it to improve its compatibility.
If this change pans out, it means that legacy applications will no longer function, at all.
Given that this will be a huge change for developers, we expect Apple to detail the change on stage during its annual developer event in June.
iOS 11 Beta Release & Time: 7 Things to Expect & 5 Things Not To
iOS 11 Beta Release Date
If Apple releases an iOS 11 beta, and we're confident it will, you can expect the company to confirm the release during its WWDC 2017 keynote on June 5th.
On June 5th, Tim Cook and other Apple executives will take the stage to address developers and thousands of Apple enthusiasts and consumers watching around the world.
We expect Apple will use the stage time to talk about upcoming software updates including iOS 11 and new versions of macOS, tvOS, and watchOS. We also expect it to briefly talk about beta updates for the new operating systems.
If Apple sticks to the protocol its used for several years now, you can expect an iOS 11 beta release shortly after the conclusion of the WWDC 2017 keynote on June 5th.