14 New macOS High Sierra Features Worth Upgrading For
The macOS High Sierra update delivers new features to your Mac and upgrades some of the existing features from macOS Sierra so that you can do more with the computer you have. With the macOS 10.13.14 you finally get full support for using an external graphics card with your mac and macOS 10.13.5 turns on Messages in iCloud.
The full macOS High Sierra release arrived in September, but came with many problems. With macOS 10.13.4 Apple fixed a number of issues and includes security updates as well as full eGPU support for the 2016 and newer MacBook Pro, 2017 iMac and the iMac Pro. The latest update adds a feature that almost every iPhone and iPad user will want to turn on for their Mac.
Apple's macOS High Sierra comes as a free upgrade to all Apple computers that support macOS Sierra. The High Sierra update is packed full of important upgrades that will allow you to do more with your photos, browse the web better and keep your messages in sync.
Under the hood, Apple is switching up the way your Mac stores files to supercharge the speed of copying and moving files and taking new steps to better secure your privacy while browsing online.
If you have a MacBook with limited storage, and let's be honest most of us do, you'll benefit from new space saving techniques that will keep your videos looking great, but that will take up less space. It also helps your Mac work better with your iPhone and iPad on iOS 11 and iOS 11.4.
These are the new macOS High Sierra features and how they compare to macOS Sierra when applicable.
Upgrade for Messages in iCloud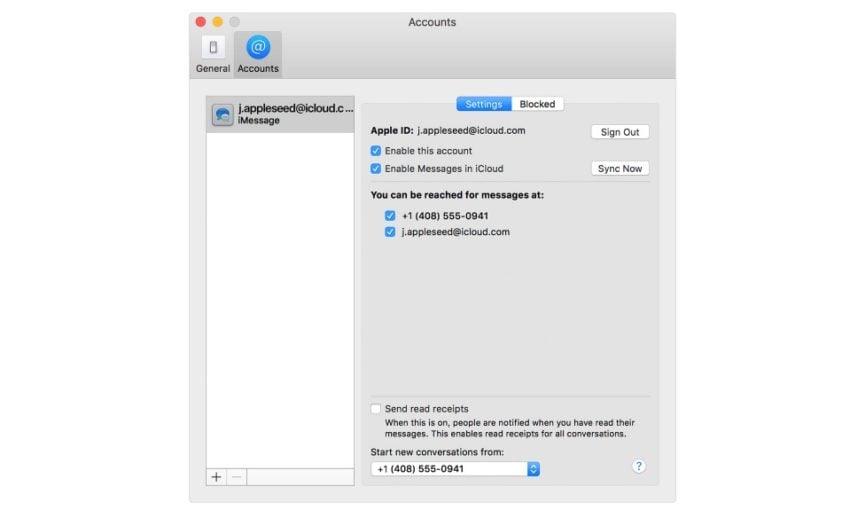 With macOS 10.13.5 your Mac can now sync messages from your iPhone and iPad even better than it could before. The new Messages in iCloud is in iOS 11.4 and macOS 10.13.5 and it can help save space on your iPhone and Mac as well as make sure your messages are always in sync.
With Messages in iCloud turned on across all of your Apple devices any changes you make in a conversation will sync to the other devices. This will remove parts of the conversation you delete, or even a whole thread when you delete it.
You This will also move all of your attachments to iCloud, which means you need less space on your Mac and iPhone. You'll need iCloud and you need two-factor authentication on your Apple ID.