The Best Galaxy S10 Alternatives
These are the best Galaxy S10 alternatives you can buy right now. Samsung's phones have plenty to love, but they're really expensive. And while the Galaxy S10e is their own cheaper alternative, now that they're almost a year old you have several other options at different price points and screen sizes to choose from.
We'll help you find a phone with a similar or better experience, big screen, capable cameras and great battery life. Whether you can't handle the high price tag, want faster updates, or just want something a little different we have you covered.
Best Galaxy S10 Alternatives
OnePlus 7 Pro
Galaxy S10e
Google Pixel 4 XL
Huawei P30 & P30 Pro
iPhone 11 Pro
LG V50 ThinQ 5G
Galaxy Note 10
The Galaxy S10 is $899 or about $34 a month at Samsung, Verizon, AT&T, T-Mobile, Sprint and Best Buy plus you can probably find a buy one get one free deal or other incentives during the holidays. In fact, we're seeing huge savings that now make the S10 the best phone to buy as 2019 comes to a close.
However, our alternatives offer a similar experience, often at a lower price point. A good example is the 6.7-inch OnePlus 7 Pro, which is nearly 40% cheaper. These replacement devices won't leave you wanting something better or having buyers remorse in a few months either.
1. OnePlus 7 Pro – $669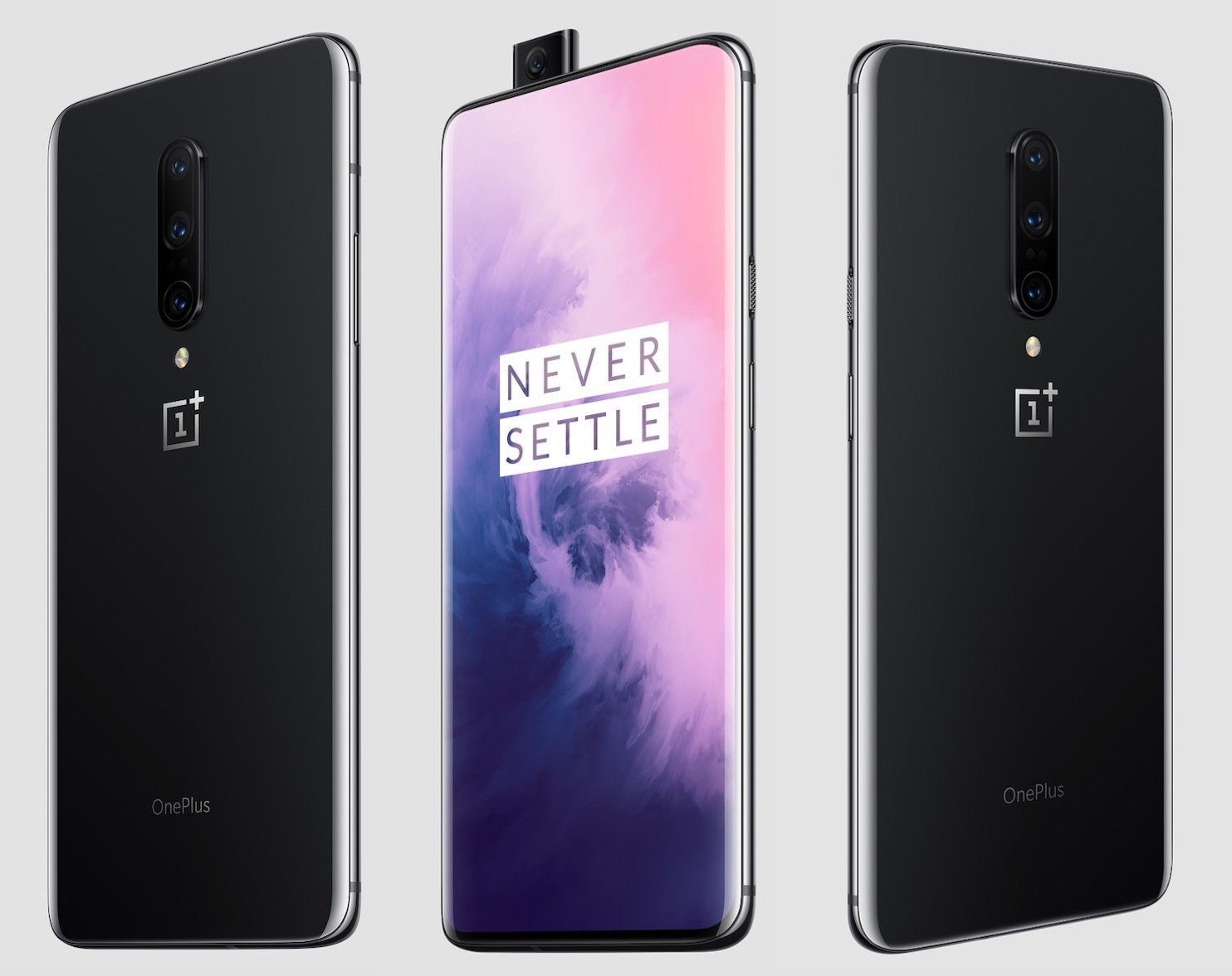 We could put the newer OnePlus 7T in this spot, but OnePlus' 7 Pro smartphone is still potentially the best phone of 2019, and the phone to buy. This year the company delivered a device that's bigger, faster, and potentially better than Samsung's at an affordable price. The OnePlus 7 Pro is slightly bigger than the Galaxy S10+, coming with a 6.67-inch screen, but there are no cutouts or notches in the screen along with super tiny bezels, as you can see above.
This phone packs the same powerful processor inside, 128 or 256GB of storage, triple cameras, and a beautiful 6.67-inch Quad-HD AMOLED display with a 90Hz refresh rate all for only $669. You'll miss out on wireless charging and a headphone jack, but those are niche features anyways.
Aside from those few things, this is an extremely capable and impressive phone for the price. They didn't add a notch or cut a circle out of the screen, like Samsung, and instead, the front camera pops up from the top. It's a mechanical pop-up camera, which is pretty neat.
The OnePlus 7 Pro is available directly from OnePlus and works with almost every carrier, or you can buy it from T-Mobile. It starts at $669 but you can get more RAM for a few more dollars, or a crazy fast and powerful 12GB of RAM and 256GB of storage for only $749. The best model is still $250 cheaper than the Galaxy S10+. They do have a OnePlus 7T and 7T Pro available now, too, albeit for a few more dollars.
2. Samsung Galaxy S10e – $749 (or less)
Another great alternative to the Galaxy S10 is the smaller, more affordable Galaxy S10e — and for a few different reasons. The biggest one being the price, obviously, as it's only $749. However, the Galaxy S10e also comes with a 5.8-inch FLAT screen, not the curved edges like most Samsung devices lately. So if you don't want a curved screen or a huge phone, this is basically a slightly different version of the Galaxy S9 from 2018.
The Galaxy S10e has a 1080p 5.8-inch flat OLED display that looks amazing, powerful dual cameras on the back, a solid 10MP front camera, and a pretty good size battery inside. Everything else matches the Galaxy S10 on specs, software, water-resistance, etc, so it's an excellent alternative that's affordable.
You can get the S10e anywhere that sells the regular Galaxy S10. Any carrier, Best Buy, Walmart, Samsung.com and more from our links at the top of the page. There are some Galaxy S10e deals that will cut the price in half or allow you to buy one and get one free, too.
3. Google Pixel 4 XL – $899
Google's newest Pixel 4 XL is a great Galaxy S10 alternative. Sporting a big 6.3-inch 90 Hz Samsung-made AMOLED display, high-end specs, dual rear cameras and more. It's not as big as the S10+ but bigger than the regular model — a good middle ground. You'll get updates first, like Android 10 and the upcoming Android R release, and get to try fancy new features before anyone else. You'll love all the Google Assistant features, smart replies, call screening, and the Night Sight mode on the camera is magic.
The phone has water-resistance, Google Pay instead of Samsung Pay, 64 or 128GB of storage and solid cameras. And while the S10 does have more RAM, more than double the storage and more cameras, day-to-day performance shouldn't be much different. Keep in mind that you'll lose the microSD slot, so buy the 128GB model if you're worried about storage in the long run.
Google's Pixel 4 and Pixel 4 XL are available from every major carrier this year too, which is a big deal. Buy yours right here. You can use it on major carriers in the U.S. and on Google Fi.
4. Huawei P30 and P30 Pro – Starting at €799
Another solid alternative to the Galaxy S10 and the Galaxy S10+ has to be Huawei's latest P30 and P30 Pro smartphones. The regular Huawei P30 has a 6.1-inch screen, powerful internals and three cameras on the back to battle the Galaxy S10. Then, the bigger 6.5-inch Huawei P30 Pro is a little bigger, slightly better, and has four cameras on the back to one-up Samsung.
Huawei's phones use a small teardrop notch instead of a cutout for the front-facing camera, they both run Android 9 Pie, and the company has some compelling software features for the camera or the hardware like reverse wireless charging. Basically, these are Huawei's straight up answer to the Galaxy S10 series.
And while they're not available from US carriers, you can get the GSM models for AT&T and T-Mobile, if you'd like. These are two compelling phones with comparable specs and features worth considering. Although, due to recent events you might want to get the OnePlus 7 Pro instead.
5. iPhone 11 Pro – $999
We understand that most Android users or Galaxy S buyers don't want an iPhone. That said, the biggest choice for the last several years is Galaxy or iPhone, so it's a natural and obvious Galaxy S10 alternative. The 
iPhone 11 Pro
 has a beautiful screen that's 
slightly smaller
 than the Galaxy S10, coming in at 5.8-inches. There are almost no bezels, except for the big notch at the top for FaceID unlock.
You're losing out on storage options unless you spend a lot of money, and it doesn't have a fingerprint sensor. However, it is the iPhone 11 Pro, Apple's latest phone with all the bells and whistles. It does almost everything right, like battery life. It'll deliver fast performance, a great set of cameras, and a good experience.
It's about the same price for a smaller screen and only 64GB of storage, but it's an option for those that don't like the curved edge and cut-hole camera in the screen. The iPhone 11 is the same size as the Galaxy S10, and more affordable, which is an option too. They're both sold virtually everywhere, from all carriers, in almost any store. Buy one today.
6. LG V50 ThinQ 5G – $949
Another solid alternative to the Galaxy S10 series for most buyers is actually the LG V50, for several different reasons. It's a big phone loaded with fancy features, and it comes in a 5G variant if that's something you're interested in but don't want to pay $1,300 for the Note 10 5G. The LG V50 is a very powerful device.
This phone packs a 6.4-inch Quad-HD screen, the same powerful Snapdragon 855 processor, three cameras on the back, 5G speeds, and a big 4,000 mAh battery. It starts with 128GB of storage and 8GB of RAM, has a micro-SD slot, and packs water-resistance, wireless charging, a 3.5mm headphone jack, and a Quad-DAC for improved audio. You get a 16MP main, 12MP zoom, and 16MP wide-angle camera, one of the best speakers in any phone — LG's boombox speaker.
LG's phone packs the same punch as Samsung's Galaxy devices and runs Android 9 Pie, but don't expect Android 10 anytime soon. And while it started out expensive, we're seeing it for under $600 already, which is a great value. Overall, we think it's an excellent package. They're asking around $999 from most carriers but LG and even Best Buy have it for $649.
7. Galaxy Note 10 – $949
And finally, your last option is arguably one of the best, too. We're talking about the Galaxy Note 10. For those unaware, this year Samsung finally released more than one size of the Galaxy Note, and they have a smaller model this year for everyone that doesn't want a huge phone. Most people that don't get a Galaxy Note pass on it for the sheer size. Now, you can get a smaller one.
The regular Galaxy Note 10 has a 6.3-inch screen, so a hair bigger than the Galaxy S10, yet you still get triple cameras and the S-Pen stylus. It's a smaller Galaxy Note and a great option instead of the S10. You're still getting the same software experience, great cameras, wireless charging, water-resistance and more, but you do miss out on a 3.5mm headphone jack and there's no microSD card in this model. Our only potential concern is the 3,500 mAh battery, although that should be on par with the Galaxy S10 in that department.
Samsung's smaller Galaxy Note 10 starts out at $949, which certainly isn't cheap, but we're seeing some amazing deals under $500 with a trade-in, or even less during the holidays. Consider it along with all these others.
Final Thoughts
These are your best options right now and will be for the foreseeable future. Almost every major phone release already happened it 2019, but exciting new phones are still right around the corner. We're talking about the Galaxy S11 and the OnePlus 8 Pro early next year, not to mention the folding Moto RAZR. Other players will have new phones too.
So, either device which phone on this list you want or find a great deal on a Galaxy S10+ during the holidays and enjoy all that it has to offer. In closing, here's everything you need to know about the Galaxy S10, and here are a few reasons why you should or shouldn't buy one today.

As an Amazon Associate I earn from qualifying purchases.