Why You Shouldn't Bother Lining Up for the iPhone X and iPhone 8
Apple is set to announce the iPhone X and iPhone 8 at a special event this week, and it may be tempting to plan to get in line for the new iPhone. It's not the best idea to line up for any new iPhone, but it's an even worse idea this year.
We are already hearing that some people are in line for the iPhone X. That's right, the iPhone that hasn't been officially announced yet, is exciting enough that people are already in line for it in Australia.
Even with the best possible set of circumstances, the iPhone X release date is going to be on September 22nd, and that's the best case. We are hearing that the top of the line iPhone X may not go on sale until October. While this individual is likely planning to rotate in and out, there is the potential that he will be waiting in line for the iPhone 8 for close to a month.
Two days ahead of the actual announcement itself, the first person has made camp outside the Sydney Apple Store for #iPhone8 pic.twitter.com/7R6TLYrtja

— Luke Hopewell (@lukehopewell) September 11, 2017
Most of the iPhone X lines won't start in earnest until closer to the iPhone X release date. Normally we see some lines pop up 2-3 days early, but the biggest growth is in the early morning on the iPhone release day. Expect lines to go from half a dozen to several dozen between 2 AM and the 8 AM store opening time that we expect to see at carriers and Apple Stores.
Last year you couldn't buy the iPhone 7 Plus in store on release day at most carrier stores and even at many Apple Stores. The iPhone 7 in Jet Black was also basically impossible to find in stock at a store even if you were first in line. We've heard from people who waited in line for the new iPhone and even though they were first, they couldn't get the model they wanted.
This year, expect it to be even worse. KGI Securities estimates that the iPhone X production is limited to 10,000 units a day, which could lead to just around 1 million total iPhone X units to sell on the opening weekend. Apple typically reports 5 to 10 million iPhone sales on a new iPhone weekend. Many of these are spoken for during a pre-order process that we expect will start this year.
If you want the iPhone X, don't line up for it and don't line up for it right now. Instead plan on staying up late to pre-order at 12:01 AM Pacific, 3:01 AM Eastern Thursday night into Friday morning this week when we expect pre-orders will start. Many times the stock at Apple stores and carriers will be spoken for with pre-orders and will not make it to the local store unless they do in store pickup. Typically the stock is better at Apple Stores than at carriers or Best Buy, but Apple stores also attract the biggest lines.
Apple allowed people to order online for in store pickup with the iPhone 6s in 2015, but did not include this option for pre-orders placed at midnight for the iPhone 7. It is not clear if Apple will offer in store pickup for iPhone 8 pre-orders but we wouldn't hold our breath. Ultimately, the best way to get the new iPhone as soon as possible is going to be pre-ordering it online as soon as Apple and carriers allow you to do this. If you pre-order you can still take the new iPhone into Apple or into your carrier to get help setting it up.
iPhone 8: 5 Reasons to Wait & 4 Reasons Not To
Wait If You Want the Best iPhone Software Support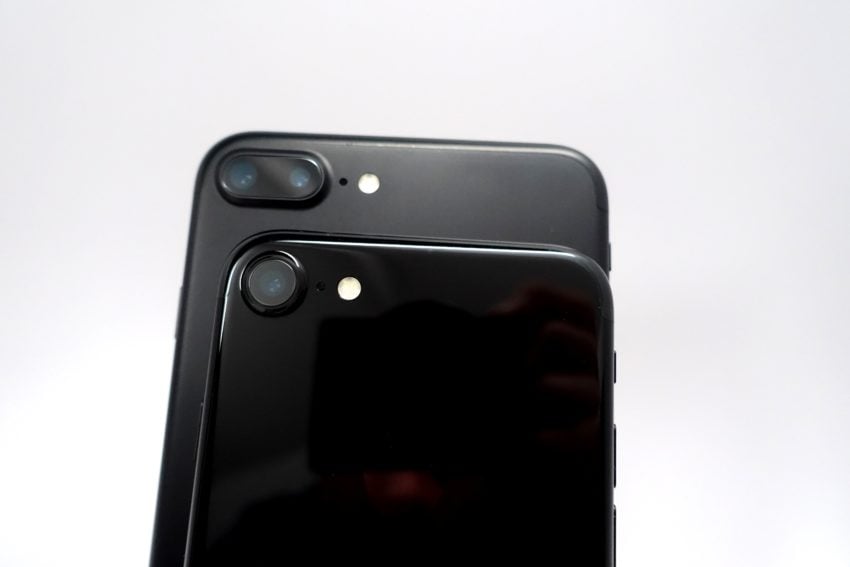 If you want the best iPhone software support money can buy in 2017, you'll want to hold out for the iPhone 8.
If you're the type of person that upgrades your phone once every three years (or so), it makes sense to wait for the iPhone 8.
Apple probably won't confirm this on stage but this year's iPhone model will likely get at least four years of software support. That means four years of bug fix updates, milestone upgrades, new operating systems, and security patches.
While it might be tempting to go with a cheaper option like the iPhone 5 or iPhone 6, their software support will be coming to an end much sooner. The iPhone 5 won't get upgraded to Apple's iOS 11 update this fall and the iPhone 5s will likely lose support next year.
The iPhone 8's hardware will also ensure that the device gets all of the new features coming in the iOS 11 update and beyond.
If you love getting all of the latest features and bug fixes and value your device's security, you probably want to wait for the iPhone 8 release.
It'll feature the most robust version of iOS 11 and it'll be well-protected with security patches and bug fixes for years to come.