7 Things to Know About the iPad iOS 11.3.1 Update
We're now several days removed the iOS 11.3.1 release and today we want to take iPad users through the most important things to know about the upgrade as we push into May.
Apple's pushed out 13 new versions of iOS 11 since the release of iOS 11.0 back in September. iOS 11.0.1, iOS 11.0.2, iOS 11.0.3, iOS 11.1.1, iOS 11.1.2, iOS 11.2.1, iOS 11.2.2, iOS 11.2.5, and iOS 11.2.6 were maintenance releases that patched up issues on the iPad and iPhone. The company's iOS 11.1, iOS 11.2, and iOS 11.3 software updates were much bigger.
The latest version, iOS 11.3.1, is another maintenance upgrade and it brings a short list of changes to the iPad Pro, iPad Air, iPad, and iPad mini.
iOS 11.3.1 is a tiny update, but it could have a positive impact on your device's performance. There's also a chance it causes your iPad's performance to go haywire.
iPad users are complaining about poor performance, connectivity issues, problems apps and services, installation problems, and many other annoying problems. iOS software problems can popup at anytime so you'll want to be prepared. This guide will help you do that.
Our iPad iOS 11.3.1 walkthrough will take you through current problems and provide you with some potential fixes for those issues.
It'll also take you through the iOS 11 downgrade, our iOS 11.3.1 impressions, and some information about the next iOS 11 update for iPad Pro, iPad Air, iPad mini, and iPad. Let's start off with some quick iOS 11.3.1 impressions.
iPad iOS 11.3.1 Impressions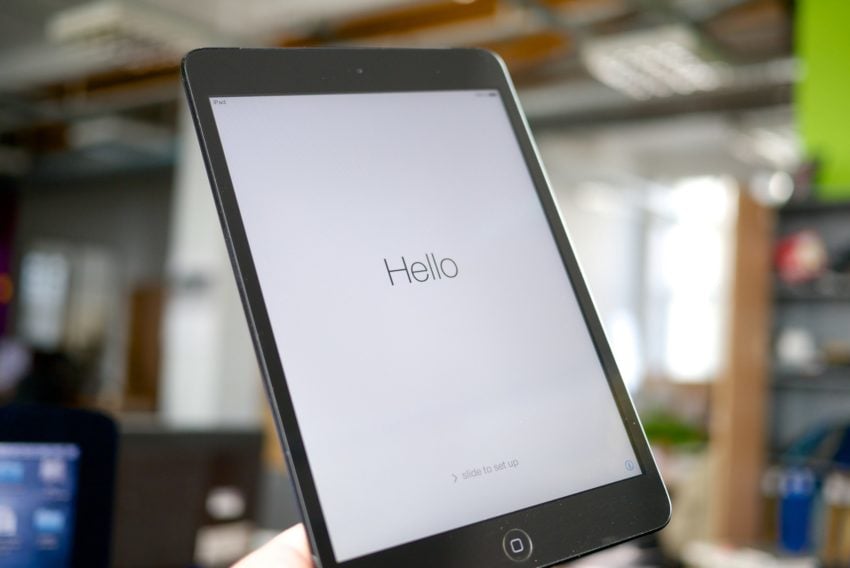 We've been using the iOS 11.3.1 update on three versions of the iPad: The iPad Air 2, the iPad Air, and the iPad mini 2. The iPad mini 2 is the oldest iPad capable of running iOS 11.
iOS 11.3.1 is a tiny download for all three devices and it should take just a few seconds to download the software onto your tablet. The iOS 11.3.1 installation process will take a little bit longer.
The installation took about six minutes on the iPad Air 2 and the original iPad Air. It took about seven minutes on the iPad mini 2.
Mileage is going to vary from person-to-person, device-to-device, so you'll want to take a peek at our iOS 11.3.1 download guide for more information.
We've been testing iOS 11.3.1 on this trio of iPads for several days now and here's what we've noticed about the update's performance.
Battery life and connectivity are holding up on all three iPad variants. We haven't experienced any weird battery drain nor have we had problems connecting to Wi-Fi or Bluetooth devices. Our various connections are fast and strong.
App performance has been pretty steady. Several apps, including Chrome and Asana, crashed repeatedly on earlier versions of iOS 11, but we haven't noticed any major issues on iOS 11.3.1.
Our iPads haven't randomly rebooted, but we continue to notice UI lag. We've noticed lag on all three iPads and it's still pretty bad on the iPad mini 2.
On the iPad mini 2 we've noticed stuttering, keyboard lag, and lag when pulling up Control Center and Notification Center. It's also visible when opening folders and apps and when moving from one home screen to another.
On the iPad Air and iPad Air 2, we've occasionally come cross keyboard lag and a bit of slowdown when opening up certain apps and folders. This mirrors our experience on iOS 11.3.
iOS 11.3.1 is performing pretty well for the most part. That said, the potential for lag is something to consider, especially if you own an older model.
For more on the merits of iOS 11.3.1, take a look at our reasons to and not to install the update on your device right now.

As an Amazon Associate I earn from qualifying purchases.