How to Fix Bad macOS Mojave Battery Life
This guide will show you how to fix bad macOS Mojave battery life after upgrading to the latest macOS update. This is one of the common macOS Mojave problems that some users are seeing in the hours and days after installing macOS 10.14 on the MacBook, MacBook Air and MacBook Pro.
We are seeing macOS Mojave battery drain problems when the MacBook Pro is supposed to be sleeping, with a number of users saying that their MacBook drains 5% per hour when in sleep mode.
Read: macOS Mojave Problems & How to Fix Them
Another user complains, "Just updated my OS to Mojave this morning and brought my laptop to work. It was on full charge when I left home. 2hrs after using it, the battery percentage was down to 40%," and those are just a few examples. Other users report the MacBook Pro battery life is significantly down compared to while they were on macOS Mojave, specifically while browsing the web.
Here's what you can do to fix these macOS Mojave battery life problems on your Mac, and how to downgrade if you can't fix it or wait for Apple to push out an update.
How to Fix Bad macOS Mojave Battery Life in Sleep Mode
When you close the lid on your MacBook or MacBook Pro it should go into sleep mode and use very little battery. The macOS Mojave sleep mode isn't working for all users, leading to battery drain when the device is unplugged or when it is in your bag.
The first thing to try if you experience this issue is to restart your MacBook or MacBook Pro. This can solve issues that may frustrating and odd battery life issues. It's not a sure fix, but it can help.
In the past users could run a line of code in Terminal to turn off WiFi for Find My Mac when the device is sleeping, but reports indicate that isn't working this time around.
In cases where a restart doesn't fix this, you can try the fixes listed below in the battery life section, but you may simply need to shut down your MacBook or MacBook Pro until there is an update. It's a frustrating step, but it is one way to get around battery life drain while sleeping. Jump to the next section to try to fix other macOS Mojave battery life problems before you take this step.
Apple may need to issue a macOS 10.14.01 update to fix this issue. It may include a specific mention, or it could be a part of other bugs and fixes mentioned in the release notes.
If nothing else works, you can try downgrading to macOS High Sierra or doing a clean macOS Mojave install.
How to Fix macOS Mojave Battery Life Problems
We'll show you two things you can try to fix bad macOS Mojave battery life. We'll also share a few tips that can help you get better battery life on your Mac in case the issue is with how you use it.
Reset PRAM and NVRAM
You can reset the PRAM and NVRAM, which resets some of your Macbook or MacBook Pro settings and it can help fix some issues. This will not delete your data, but you will need to go back and change speaker, screen resolution and other settings.
Shut down your Mac
Turn on your MacBook Pro
Press and hold the Command, Option, P, R keys at the same time right after the startup sound.
Hold until the computer reboots and you hear the startup sound again.
If you have the 2016 MacBook Pro or newer you need to hold these keys as soon as you turn your MacBook Pro on and hold them for 20 seconds.
Reset SMC
Another issue you can try is resetting the SMC on your MacBook, MacBook Air or MacBook Pro. This isn't a guaranteed fix, but it can help fix some battery issues in some cases.
This varies across the MacBook models, but for most of these models you can use these directions;
Choose Apple menu > Shut Down.
After your Mac shuts down, press Shift-Control-Option on the left side of the built-in keyboard, then press the power button at the same time. Hold these keys and the power button for 10 seconds. If you have a MacBook Pro with Touch ID, the Touch ID button is also the power button.
Release all keys.
Press the power button again to turn on your Mac.
If you are using the 2018 MacBook Pro, you need to follow the directions on this page, which can help you out.
Update Your Apps
Sometimes a rogue app may be using too much battery life or preventing your MacBook from sleeping when you close the lid. You can check to see which Apps are using the most energy. The easiest way to do this is to click the battery icon to see apps using the most battery life now. Click on one of these apps to see which apps are using the most battery life in a historical graph in the Activity Monitor. This also shows you if the screen brightness is using up your battery life.
If an app is using too much of your energy you should look and see if there is an update that is ready for macOS Mojave. This can solve many issues. If an app like Chrome is using your battery life too much, you may want to use Safari for a while.
14 New macOS Mojave Features That Will Change How You Use Your Mac
AirPods 2 Support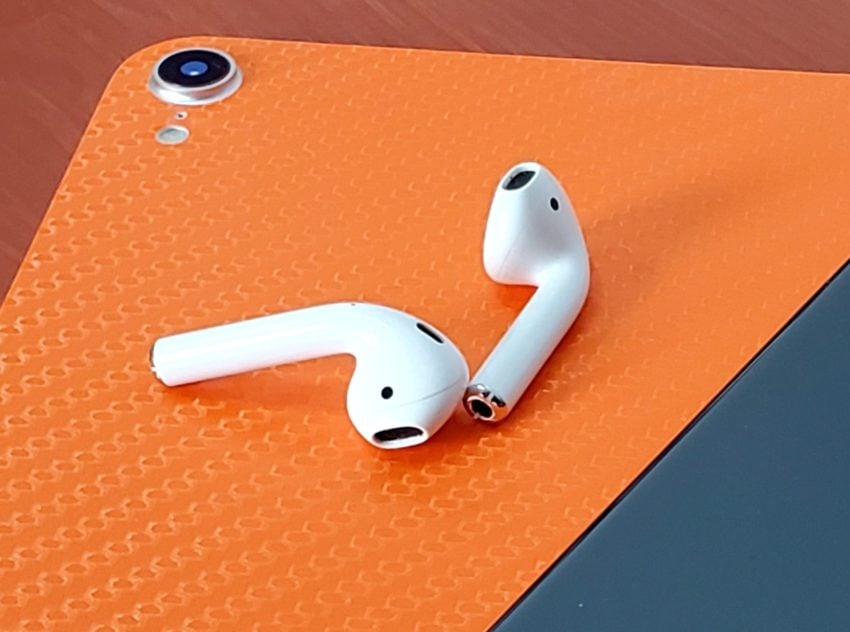 If you use the new AirPods 2 then you will need to install macOS 10.14.4 on your Mac. This update adds support for the new AirPods.
This should help with faster switching between devices as well as other general features and usage. Apple calls this out in the release notes, so if you are getting the new AirPods install the update today.
Apple AirPods 2 add in a H1 chip, better battery life for calls and you can now use Hey Siri with them at any time without tapping to activate Siri. Here's more on what AirPods 2 can do.