iPhone 8: 5 Reasons to Wait & 4 Reasons Not To
Waiting for the iPhone 8 release date should be fairly easy now that we're armed with an official launch date.
If you're in the market for a new phone you've probably heard about popular flagships like the new Samsung Galaxy Note 8, iPhone 7, Samsung Galaxy S8 and LG G6. These are top notch devices and they should be on your radar if you're in the hunt for a new phone.
You've also probably heard about some of the devices rumored to be coming later on this year. Among them, the Google Pixel 2, the Apple iPhone 8, and the Apple iPhone 7s.
iPhone 8 rumors continue to heat up as we push toward the fall. Apple is reportedly planning to release three brand new iPhone models including a flagship iPhone 8 and two other devices we're calling iPhone 7s and iPhone 7s Plus. For now.
Now that we're getting close to the fall and the month of September, there are some good reasons to start waiting, especially now that Apple's iPhone 8 launch is confirmed for September 12th.
That said, some of you might not want to wait for Apple to debut its new iPhone 8, a device that's expected to start at $1000.
If you're on the fence, we want to help you make the right decision. This guide takes you through some reasons to wait for Apple's highly anticipated iPhone 8 release.
It also outlines some reasons you should look at the iPhone 8's competitors which includes devices like the iPhone 7, iPhone 7 Plus, iPhone SE.
Wait If You Want the Best iPhone Software Support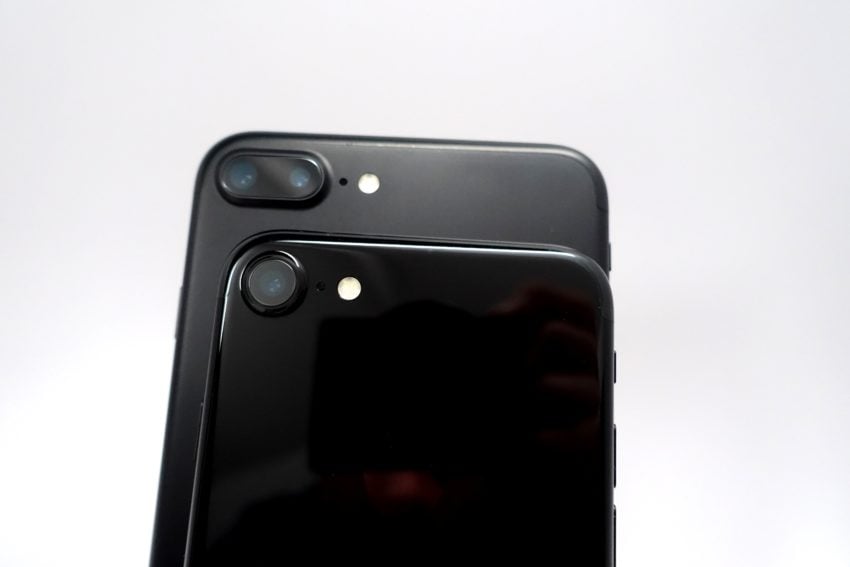 If you want the best iPhone software support money can buy in 2017, you'll want to hold out for the iPhone 8.
If you're the type of person that upgrades your phone once every three years (or so), it makes sense to wait for the iPhone 8.
Apple probably won't confirm this on stage but this year's iPhone model will likely get at least four years of software support. That means four years of bug fix updates, milestone upgrades, new operating systems, and security patches.
While it might be tempting to go with a cheaper option like the iPhone 5 or iPhone 6, their software support will be coming to an end much sooner. The iPhone 5 won't get upgraded to Apple's iOS 11 update this fall and the iPhone 5s will likely lose support next year.
The iPhone 8's hardware will also ensure that the device gets all of the new features coming in the iOS 11 update and beyond.
If you love getting all of the latest features and bug fixes and value your device's security, you probably want to wait for the iPhone 8 release.
It'll feature the most robust version of iOS 11 and it'll be well-protected with security patches and bug fixes for years to come.