Here's a List of Things You Should Do Before the iPhone 7s Launch
If you're planning to buy the iPhone 7s or iPhone 7s Plus, two of Apple's three rumored 2017 iPhones, there are a few things you'll want to do prior to Apple's announcements.
Nothing is confirmed but it sure looks like Apple will announce three new iPhones in September. Rumors point to a flagship, an iPhone 8, and two complimentary devices that might be called iPhone 7s and iPhone 7s Plus.
The iPhone 7s and iPhone 7s Plus might not come with the same high-end features Apple puts on the iPhone 8 but they should come with a solid combination of hardware and software. They're also expected to be cheaper than the iPhone 8.
If you're gearing up to buy a new iPhone now would be a good time to start preparing for September and the rumored, but inevitable, iPhone 7s launch date. This checklist will help you do exactly that. Let's start with some basics.
Brush Up on the iPhone 7s
If you're interested in picking up a new iPhone this fall it would be a good idea to stay on top of the latest iPhone 7s details.
For many of you, this is a no-brainer. You've been tracking the iPhone 7s and iPhone 7s Plus rumor mill and you're already ready for Apple's announcements.
Many others haven't been following along and the September launch will be their first interaction with the new devices. If that's the case, you'll have only a few days to decide if you want the phone. Don't be this person.
Dig into iPhone 7s rumors right now so that you set proper expectations ahead of the company's launch. Rumors could also outline some of the key dates (pre-order, release) ahead of time, something that will help you better prepare.
We also recommend digging into the latest iPhone 8 rumors in order to compare the three devices before September arrives. The more you know the better off you'll be come launch day.
Go Hands-on with the iPhone 7 & iPhone 7 Plus
The iPhone 7s and iPhone 7s Plus are widely expected to have the same screen sizes as their predecessors. Apple might tweak their designs a bit but we expect the overall size of the iPhone 7s and iPhone 7s Plus to be similar to the iPhone 7 and iPhone 7 Plus.
If you're on the fence about whether to buy the iPhone 7s or iPhone 7s Plus, it would be a good idea to go find friends who own these phones and compare them.
This will help you decide which one is right for you. If you don't have friends with iPhone 7's, go down to a local retailer to get hands-on and ask questions.
Decide between the 4.7-inch and 5.5-inch iPhone 7s now so that you aren't struggling with the decision when pre-orders go live next month.
Research iPhone 7s & iPhone 7s Alternatives
Now would be an excellent time to start researching the competition.
The iPhone 7s and iPhone 7s Plus will face stiff opposition when they arrive. Starting with Apple's devices, it's a good idea to look into the current phones like the iPhone 7, iPhone 6s, and iPhone 6. Maybe you decide you don't need to pay top dollar for a phone experience that suits your needs.
If you're willing to move away from Apple's ecosystem, it would be wise to look into the various Android competitors out there. Devices like the Samsung Galaxy S8 and Galaxy S8+, LG G6, LG V30, and HTC U11.
And then you have rumored devices like the Google Pixel 2 and Samsung Galaxy Note 8. The Samsung Galaxy Note 8 is confirmed for August 23rd and it'll be one of the top iPhone 7s Plus alternatives in 2017 and beyond.
Get Familiar with iOS 11
If one thing is certain it's that the iPhone 7s and iPhone 7s Plus will run Apple's new operating system, iOS 11. If you haven't done so already, make sure you get familiar with iOS 11 before the iPhone 7s launches.
There are a few ways to do that right now. You can load up the iOS 11 beta on spare device and give it a whirl. Or, and this is the route most people should take, you can dig into feedback from those testing the iOS 11 update. Like us.
We've put together a walkthrough video that takes you through the changes on board iOS 11. We've also released a guide that showcases the key differences between iOS 11 and iOS 10.
Get acquainted with iOS 11 because the iPhone 7s and iPhone 7s Plus will run it, not iOS 10, out of the box.
Check Your Upgrade
Make sure you keep an eye on your upgrade(s) as we approach September.
Some of you are probably coming off of contracts that locked you into a specific carrier. These plans typically require specific device upgrade dates.
In some cases, you'll still be able to upgrade into a contract but in many others, you'll need to buy your device on a brand new payment plan.
The upgrade process can be extremely confusing so it's important to get a handle on it right now before Apple takes the stage.
You can quickly check your upgrade using your phone or you can check via Apple's website though you'll need to have very specific information on hand to do so.
Make a Plan for Your Current Phone
It's time to start making a plan for your current device.
Some of you might have it easy. Maybe you know a family member who needs a new iPhone or maybe a friend's already offered to buy your old phone when the new iPhones come out.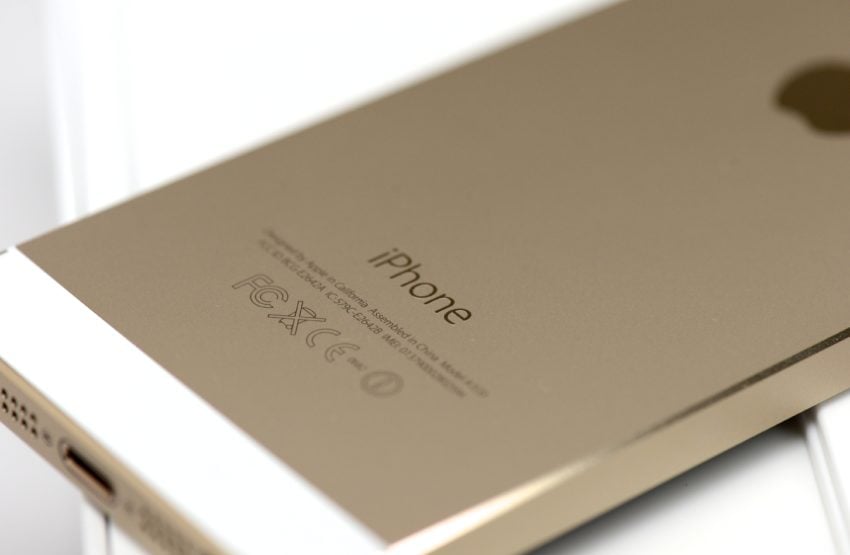 If you don't have someone ready to take the phone off your hands, you might think about looking into re-sale sites like Gazelle and Nextworth. Trade-in prices through these sites are typically a lot better before new iPhones arrive.
You might also think about holding onto your phone to take advantage of potential trade-in deals. Carriers typically take old phones in exchange for money toward a new iPhone and we could see some early iPhone 7s trade-in deals emerge in September.
Start working out a plan now so that you aren't scrambling come September.
Track iPhone & Android Deals
If you aren't completely set on buying the iPhone 7s or iPhone 7s Plus it's a good idea to look into the current deals on iPhones and Android devices.
As we approach the fall we're starting to see retailers and carriers offer some outstanding deals on flagships and mid-range devices.
We've gone over the best iPhone 7 deals and best Galaxy S8 deals and we've also seen deals on other popular devices like the iPhone 6s and LG G6.
You might even be able to find a steal on sites like Craigslist or eBay if you're patient.
Start Saving
The iPhone 8 will probably command top dollar but that doesn't mean the iPhone 7s and iPhone 7s Plus will be cheap.
Rumors haven't confirmed iPhone 7s pricing yet but we expect pricing for the two upcoming models to look something like this in the United States:
iPhone 7s Price – $649
iPhone 7s Plus Price – $769
iPhone 7s price – $27/mo
iPhone 7s Plus Price – $32/mo
iPhone 8 Price – $45/mo
Remember, the upfront cost of buying a new iPhone probably won't be the only charges you rack up in September.
You might need to make one last payment to your carrier. You might need to pay an upgrade fee. You might need to buy new cables. You might need a new case. Or a screen protector. Or AppleCare. You get the point.
There's a good chance you'll have to spend more than you think you'll have to spend so make sure you have your financial situation sorted ahead of the announcement and the start of pre-orders.
Dig Into Carriers & Data Plans
Make sure you start researching carriers, data plans, and network coverage right now. They're confusing and you'll want to narrow down your options before you buy.
The iPhone 7s and iPhone 7s Plus will probably come to a wide range of carrier in the United States. Expect AT&T, Sprint, T-Mobile, and Verizon to be among the carriers that offer the new iPhones.
If you aren't tied to a specific carrier, dig into network size and coverage in the areas you frequent the most.You'll also want to look into the different data plans and pricing so that you know what you're getting into once you place a pre-order.
Finding the best carrier and plan for you and your device can be extremely tricky and time consuming so get ahead by taking care of this now.
iPhone 7s: 5 Reasons to Wait & 3 Reasons Not To
Wait Because the iPhone 7s Release Date is Close
With the iPhone 7s and iPhone 7s launch date confirmed for September, the two devices should be released on September 22nd or September 29th. Apple likes to release new iPhones on Fridays.
The iPhone 7s and iPhone 7s Plus aren't the only devices arriving in September. They'll be joined by another iPhone model and a couple of new Android competitors.
Apple and its carrier partners have already started prepping for the iPhone 8 release date with policy changes and iPhone 8 reservations.
Apple's iPhone 8 is expected to feature a 5.8-inch OLED display, 3D camera, and several other features that will help separate it from the iPhone 7s and iPhone 7s Plus.
On September 15th, Samsung will release the Galaxy Note 8, its iPhone 7s Plus competitor. The device is currently on sale at carriers like AT&T, T-Mobile, and Verizon.
The LG V30, another intriguing Android device, is also expected to go on sale in September, shortly after the September 12th event.
If you wait a few more weeks you'll have access to the iPhone 7s, iPhone 7s Plus, and iPhone 8. You'll also have two more flagship Android devices to compare to Apple's new devices.
Choice is never a bad thing when it comes to buying a new device. If you can wait, wait.

As an Amazon Associate I earn from qualifying purchases.