Best Xbox One Black Friday Deals in 2018
This is the time to buy a Xbox One in 2018. You can save $100 on the Xbox One S and you can save $100 on the Xbox One X. There are some Black Friday 2018 Xbox One deals that offer even more savings when you combine games and controller bonuses into the mix.
When possible look for early Black Friday 2018 Xbox One deals, or look for them online so that you don't need to stand in line at a store. The standard discounts this year are $100 off the console, or $70 off a Xbox One X bundle with a controller bonus at some stores.
The Best Buy Xbox One S and Xbox One X deals start on Sunday November 18th. You can also save $100 on the Xbox One S or Xbox One X with a gift card when you buy it with a select Samsung 4K TV at Best Buy now.
Best Xbox One S Black Friday 2018 Deals
You can save $100 on the Xbox One S at most retailers. You can combine this with gift cards, games and accessories at some retailers to up the savings. Be sure to explore the options before you buy to make sure you get the game you want.
The biggest savings are at Kohl's where you can stack the Kohl's cash with the discount and save big. Kohl's cash does expire, so you will need to use it soon after Black Friday. Most other Xbox One S bundles will be on sale for $229 at these retailers if you want a different game.
We suggest looking for early Black Friday Xbox One S deals and buying online if you can. This will help you avoid long lines and we expect most of these will be available online in the run up to Black Friday.
Best Xbox One X Black Friday 2018 Deals
You'll find $100 off the Xbox One X at almost every retailer this year. You can find some other deals where it is $75 off with bundled items and extra controllers that push the overall savings up.
The Kohl's Xbox One X Black Friday deal is the best one out there, if you can spend the Kohl's Cash on something before it expires. With Christmas right around the corner that should be pretty easy. You will likely need to line up early for this deal. In addition to the deals listed above, most retailers will have $70 off other Xbox One X bundles.
11 Reasons to Buy the Xbox One in 2020 & 3 Reasons To Skip It
Xbox One S and Xbox One X Offer Tons of Value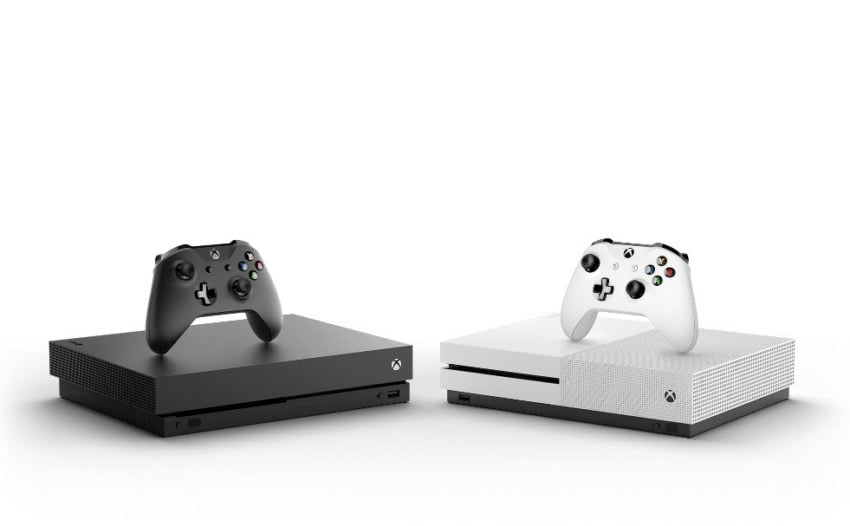 The Xbox One S and Xbox One X are very different from the original Xbox that launched back in 2013. There are new features and when it comes to gaming and entertainment it's hard to beat the value that you get from an Xbox One S.
You can even find Xbox One S deals that cut the price down to $199. We've seen Xbox One X deals cut $100 off the price of the more powerful model as well. You can also buy a bunch of different Xbox One S bundles that include at least one game starting at $249.
Keep in mind that the Xbox Series S starts at $299, so if you can't find a deal on the One S, you should look for the Xbox Series S in stock since it does offer more value at full retail.
Both the Xbox One S and Xbox One X support HDR gaming and play all the Xbox One games. You also get access to tons of Xbox 360 and even some older Xbox games thanks to backward compatibility.
In addition to gaming, you can use the Xbox One to watch Netflix, Hulu, Fox Sports Go, HBO, Showtime, and tons of other entertainment apps that let you upgrade your entertainment hub as well as meet your gaming needs.