31 Best iPhone 7 Cases & Covers
Mophie iPhone 7 Cases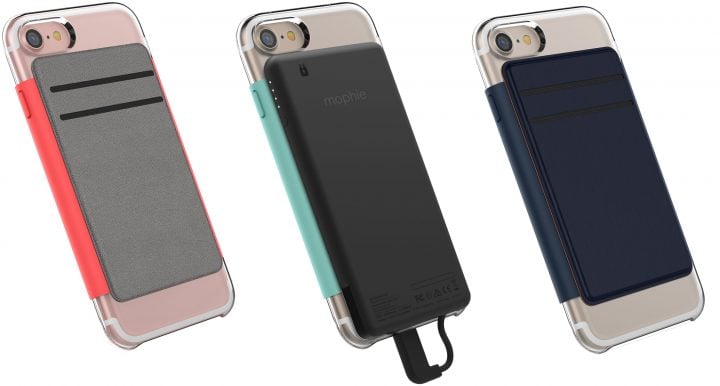 The new Mophie iPhone 7 case is finally here and it's like nothing you've ever seen from Mophie before.
Yes, this is an iPhone 7 battery case, but you can do much more with this case system that lets you keep spare power nearby but only connect when needed.
With the Mophie Hold Force iPhone 7 case you get a thin iPhone 7 case that includes magnets that can attach modular accessories to the iPhone 7. You can choose 10 color options for the base case that starts at $39.95.
From there you can choose the Hold Force Powerstation Plus Mini, a Hold Force Folio and a Hold Force Wallet.
The Hold Force Powerstation Plus Mini is a 4,000mAh battery that connects to the back of the iPhone when you need it and includes a switch-tip cable that alternates between Lightning and Micro USB so you can power your iPhone or your headphones.
The Hold Force Wallet lets you hold a few cards on the back of your iPhone while the Hold Force Folio protects the screen and lets you carry cards inside the case.
When you buy one of the backs with your base case you save $10-20 on the standalone retail price. The folio and wallet are $19.95 each or $9.95 with the base case. The Powerstation Plus Mini is $59.95 alone or $39.95 with the base case. You can buy all the backs at once and get the discount or choose only the ones you want.
$39.95 and up at Mophie