31 Best iPhone 7 Cases & Covers
Carved iPhone 7 Case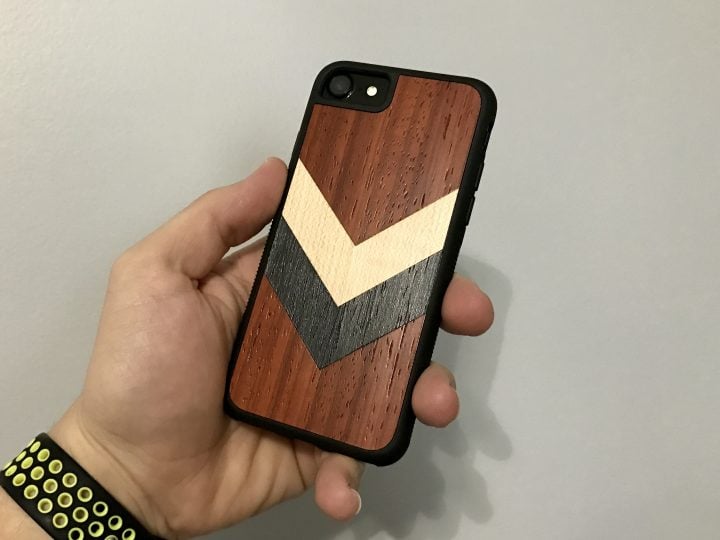 If you want an iPhone 7 case that stands out with an amazing design, premium materials and protection check out the Carved wood iPhone 7 cases made in the U.S.A.
Designed and made in Indiana the Carved wood iPhone 7 cases include real wood matched with beautiful materials including shells, colorful resin and inlay designs.
The Traveler wood iPhone 7 case from Carved includes a a soft outer layer to wrap around your phone and a real wood back. There are other designs including all wood cases available.
We've been testing the Corporal Inlay wood iPhone 7 case from the Traveler line at Carved and love that is is thin while still offering real wood that feels great. You can lightly feel where the wood is matched up to create the multi-color and grain design. The case is thin, it's still very light and you can easily access all the buttons and the lightning jack.
Cases start at $29 and go up to $52 for a mother of pearl inlay at Carved