How to Reset a Frozen 2017 Surface Pro
PCs freeze all the time. That's why you need to know how to reset a frozen 2017 Surface Pro. Use this tutorial to learn how to do that.
Your PC can freeze for a handful of reasons. Sometimes the companies that make the hardware inside your 2017 Surface Pro update their drivers. In a perfect world, these driver updates would just fix existing problems. But, they can introduce new issues that cause your device to lock. You can also get a frozen 2017 Surface Pro from installing programs from the internet that don't work correctly. The hardware inside your device can have a huge impact on your 2017 Surface Pro's stability if it is not working properly.
Read: 2017 Surface Pro Problems & How to Fix Them
Here's how to reset a frozen 2017 Surface Pro.
Before You Reset a Frozen 2017 Surface Pro
Before you reset a frozen 2017 Surface Pro, there are some things you should know and do.
Do log how many times your 2017 Surface Pro freezes. Windows 10 has its own built-in log for problems, but its easier to have the information right in front of you if you need to call Microsoft to order a replacement. In most territories, Microsoft's warranty covers defects for one year. You can also use this log to keep track of the changes you make to Windows as you attempt to stop the freezing.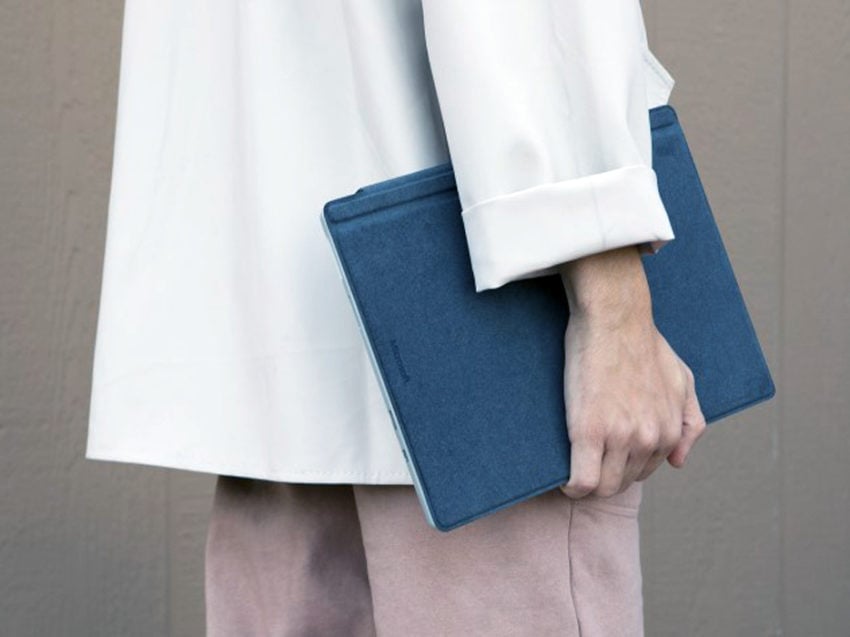 Second, know that anything you were working on before you reset a frozen 2017 Surface Pro could be lost. That's why you should treat a hard reset as a last resort.
If you have a Surface Type Cover connected to your device, detach it from your 2017 Surface Pro's cover slot and attach it again. This usually clears up any issues with the keyboard communicating to the device.
Turn off your Bluetooth mouse or keyboard and turn then turn them back on again. Windows 10 has issues communicating with Bluetooth devices after the Fall Creators Update. This issue sometimes makes you think your Surface Pro is frozen when it isn't.
Read: Best Surface Pro 4 Keyboards
Reset Your Frozen 2017 Surface Pro
Disconnect the power cable from your 2017 Surface Pro. It's the adapter that came with your device. If you're using the Surface Dock instead of the power adapter, disconnect that too. Just be aware that you will lose your connection to your monitor and any USB accessories you have connected to your device through the dock.
The top edge of your 2017 Surface Pro holds all the buttons you need for a successful reset. Grip the device with your left hand. Hold the Power and Volume Up buttons on the device down. Your entire screen should go completely black.
You have successfully reset your frozen 2017 Surface Pro if a white Microsoft logo appears in the middle of your screen. Floating balls in a circle will appear below the logo if it has started loading Windows 10 for you, which it almost always should. Sometimes it may ask you to check your storage before it begins to load your operating system too. That's normal if you've reset your device more than once recently.
Now log into Windows 10 again using Windows Hello, your PIN number or the password for your Microsoft Account. Microsoft Edge, Windows 10's browser, may open the tabs you before had open. If you were in Microsoft Word, Excel or PowerPoint, open them again. Each app saves your progress automatically, so they should have recent copies of your work.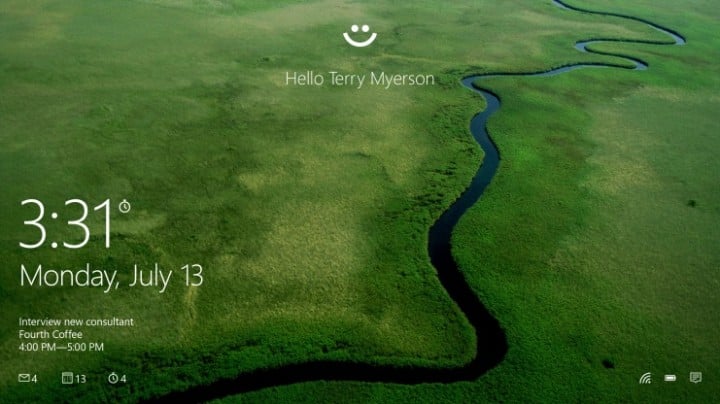 Read: Best Windows 10 Browser: Edge vs Chrome
That's how you reset a frozen 2017 Surface Pro. Again, if you have to do this regularly, something has gone wrong with your Surface Pro or the hardware inside it. Back up all your information and reset Windows 10 to help put an end to this.
When that doesn't work, contact Microsoft Support. They can give you more information about an in-warranty replacement or directions to your nearest Microsoft Store to get help troubleshooting the problem.
Read: How to Turn Your Surface Pro Into a Desktop PC
10 Best Surface Pro Alternatives in 2020
ThinkPad X1 Tablet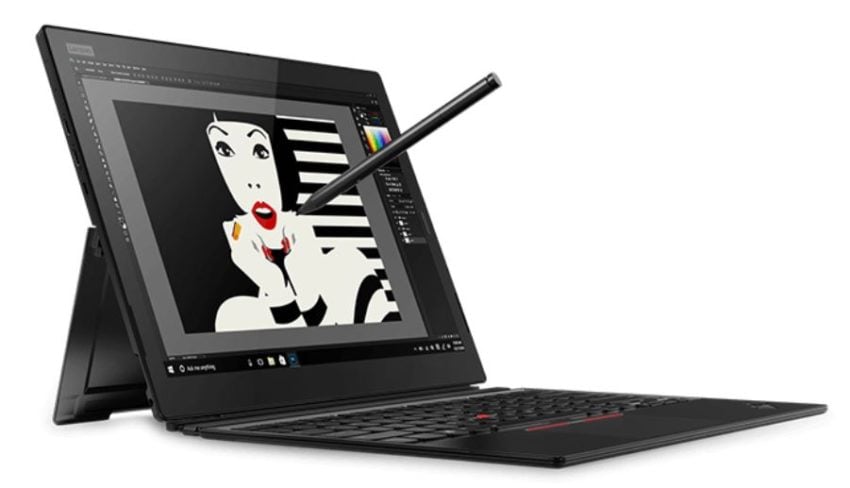 The ThinkPad X1 Tablet offers a lot of great features: a durable shell, an amazing display and Amazon's Alexa personal assistant.

The ThinkPad X1 Tablet has a 13-inch display. And, despite its good looks, the device has passed 12 military torture tests to ensure it can survive dust storms, cold temperatures, drops and spills. Finally, If you don't find Microsoft's Cortana personal assistant useful, the ThinkPad X1 Tablet has the same Alexa personal assistant your Echo smart speakers do. A Surface Pro won't survive a drop or spilled liquid and Cortana isn't as useful as Alexa is.


Read: ThinkPad X1 Carbon, X1 Yoga and X1 Tablet Have Stunning Display and Alexa


The third-generation ThinkPad X1 Tablet has powerful processors, plenty of RAM and other options. Models come with up to an 8th generation Intel Core i7 processor and 16GB of RAM. You won't get stuck waiting for web pages to load or your photo editor to process your touch-ups. If you don't like passwords, use the IR camera on the front of the ThinkPad X1 Tablet to sign into Windows. This 2-in-1 also has a fingerprint reader.

The ThinkPad X1 Tablet's screen detects 4,096 different levels of pressure from its digital pen. Besides that, it's a really detailed display. Windows, your videos and everything else you do on it looks crisp and detailed. Again, it's three times as sharp as an HD display.

Like other Surface Pro 4 alternatives, this Windows 2-in-1 connects to its included keyboard cover using a special slot on its bottom edge. It has Thunderbolt 3 ports for fast data transfers, a MicroSD card reader and a headset jack. With LTE connectivity, you can add the ThinkPad X1 Tablet to your smartphone data plan. You can't do that with a Surface Pro 4.


As an Amazon Associate I earn from qualifying purchases.