31 iOS 11 Tips and Tricks You Might Not Know
Add New Notes From the iOS Lock Screen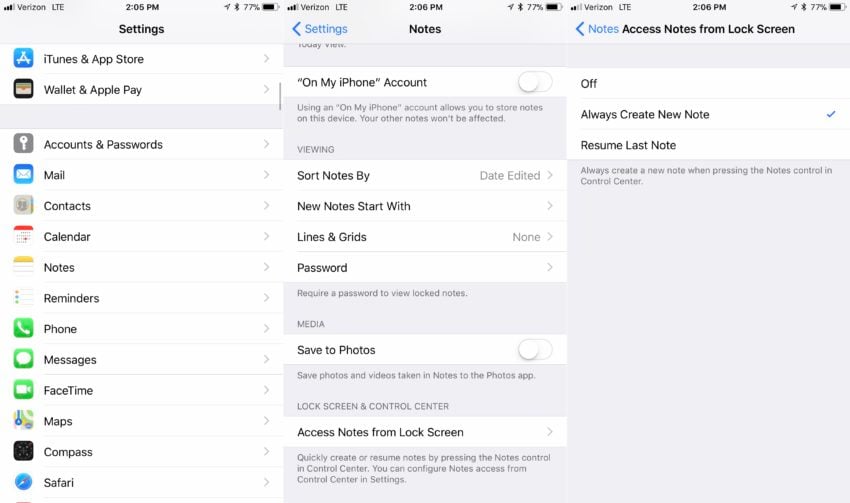 You can set up Control Center and Notes so that you can add a new note from the lock screen.
Go into Settings -> Notes and then Access Notes from Lock Screen. Choose if you want this to create a new note or open the last note.
Now, go to your Control Center customizations and add Notes. Just tap on Notes in the Control Center next time and you can add a new note.

As an Amazon Associate I earn from qualifying purchases.