31 iOS 11 Tips and Tricks You Might Not Know
Print to a PDF Right From Your iPhone & Annotate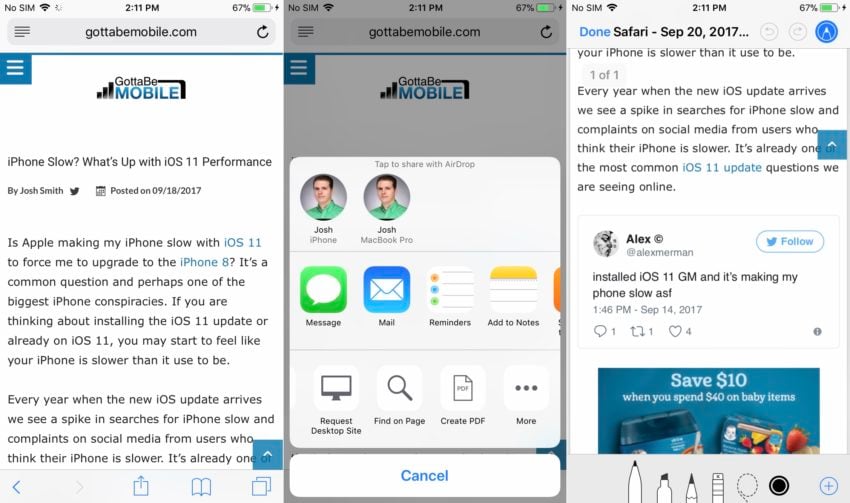 If you need to share a PDF of a webpage that you are looking at you can now make one right from the iPad or iPhone.
Tap on share and then scroll over until you see Create a PDF.
This will make a PDF and then open it so you can use Markup to make nots and call attention to things that need changed.

As an Amazon Associate I earn from qualifying purchases.