31 iOS 11 Tips and Tricks You Might Not Know
Send Echo and Animation Messages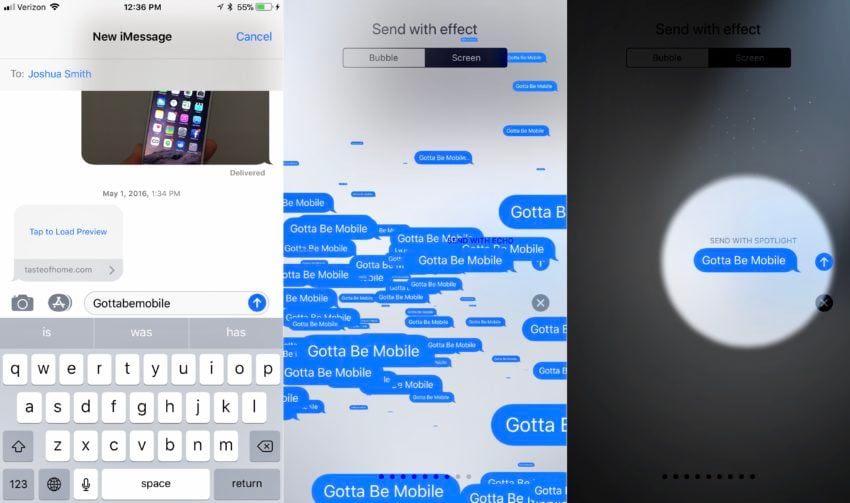 There are two new Messages effects that you can use in iOS 11. Echo and Spotlight. You need to use 3D Touch to get to these, but it's worth learning the trick.
In a message type what you want to say. 3D Touch or long hold on Send. Swipe to the right and then choose Echo or Spotlight. Then tap on the send icon and you will send a message with the effect
You can also swipe to see other effects that arrived with iOS 10 and are still available. These are limited to iMessage.

As an Amazon Associate I earn from qualifying purchases.