31 iOS 11 Tips and Tricks You Might Not Know
Take Control of Lock Screen Notifications in Seconds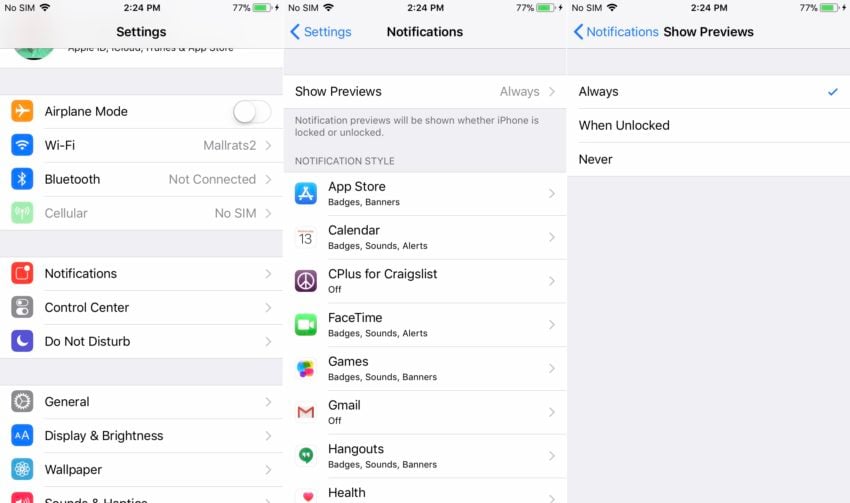 In iOS 10 you had to choose for each type of notification what you wanted to show on the lock screen and what you didn't want to show.
With iOS 11, you can now toggle all app notifications to show the information always, when unlocked and never depending on what you want to see without a passcode or Touch ID. If you choose Always, anyone with your iPhone in their hand will be able to see what your notifications say.
Go to Settings -> Notifications -> Show Previews and choose what you want.

As an Amazon Associate I earn from qualifying purchases.