31 iOS 11 Tips and Tricks You Might Not Know
Insert Tables into Notes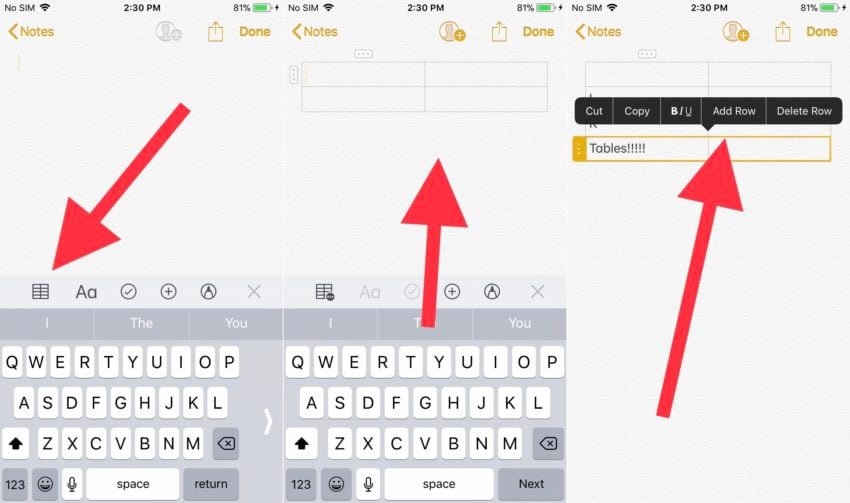 If you use Notes on your iPhone and iPad for more than groceries, you'll love the new option to put tables into a note. This is perfect for tracking things or keeping data better managed than just in text, and a good option if a spreadsheet is overkill.
Start a note or open one you want a table in. Tap on the small table icon to the left, right above the keyboard. This will add a small table to your note.
You can fill out each section and hit enter to add a new row or you can use the small control options at the top and side to add more columns or rows to your table.

As an Amazon Associate I earn from qualifying purchases.