31 iOS 11 Tips and Tricks You Might Not Know
Turn on the iPhone One Handed Keyboard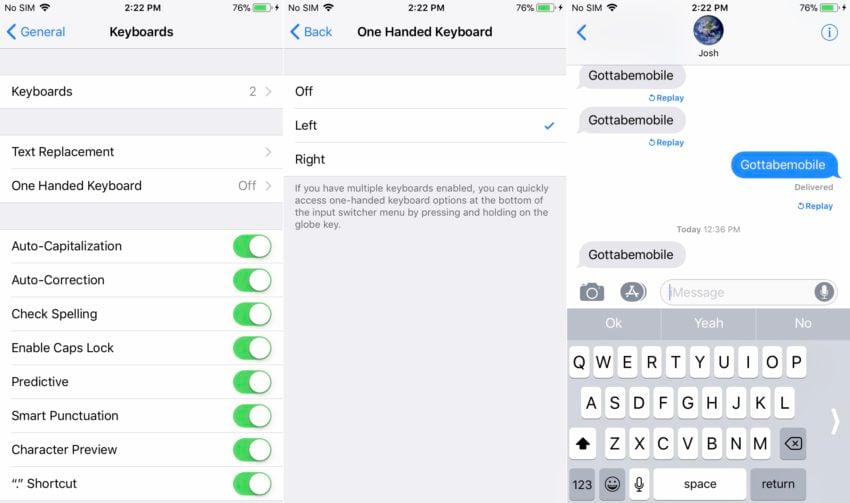 If the iPhone 7 or iPhone 7 Plus screen is too big for you to comfortably type on with one hand, you don't need to install a third party one handed keyboard anymore.
iOS 11 includes a one handed keyboard option that you can toggle on in settings. Go to Settings -> General -> Keyboard -> One Handed Keyboard -> On.
When you are in an app, tap on the globe icon to switch to the one handed keyboard. You can also hold it to quickly swap between all of your keyboards.

As an Amazon Associate I earn from qualifying purchases.