31 iOS 11 Tips and Tricks You Might Not Know
New iOS 11 Dark Mode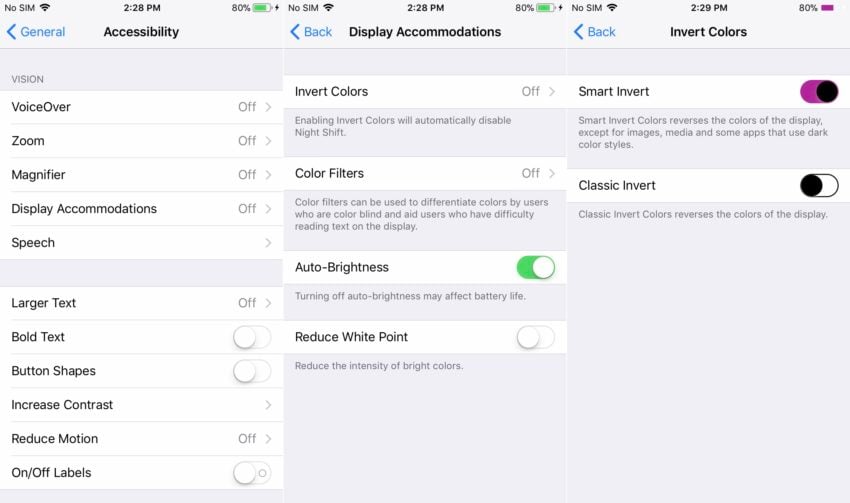 Apple didn't officially add a special Dark ode to iOS 11, but there is a better version of the unofficial dark mode that people have been using for some time.
The new Smart Invert option offers a better looking dark mode that allows you to use the phone better in low light. We still prefer Night Shift and apps that include automatic night mode built-in, but if your favorite apps don't support that, this is a tool you need to know about.
Go to Settings -> General -> Accessibility -> Display Accommodations -> Invert Colors -> Smart Invert -> On.

As an Amazon Associate I earn from qualifying purchases.